An easy and hassle-free recipe for delicious Portobello mushrooms stuffed with bacon and mozzarella. Perfect for a quick evening meal or a fancy breakfast.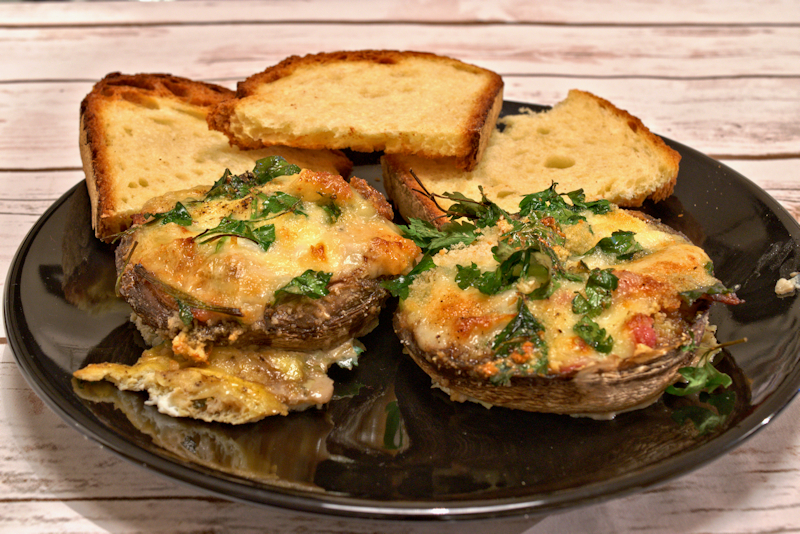 The thing with mushrooms is that they can be used in many meals as a secondary ingredient to add flavour and interest to the plate. They are great with meats, pasta, soups but they are not usually the protagonist of the plate.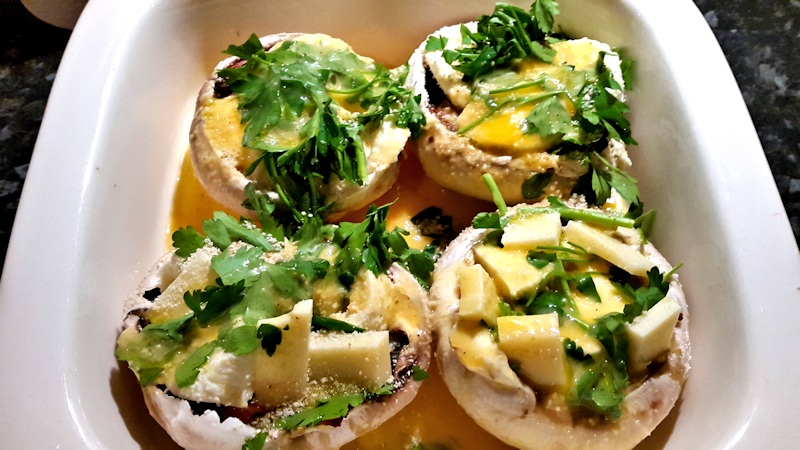 I have shared with you another recipe where I used big Portobello mushrooms as the key player and stuffed them with spinach and ricotta. This time I felt a little lazy and used what I had in the fridge.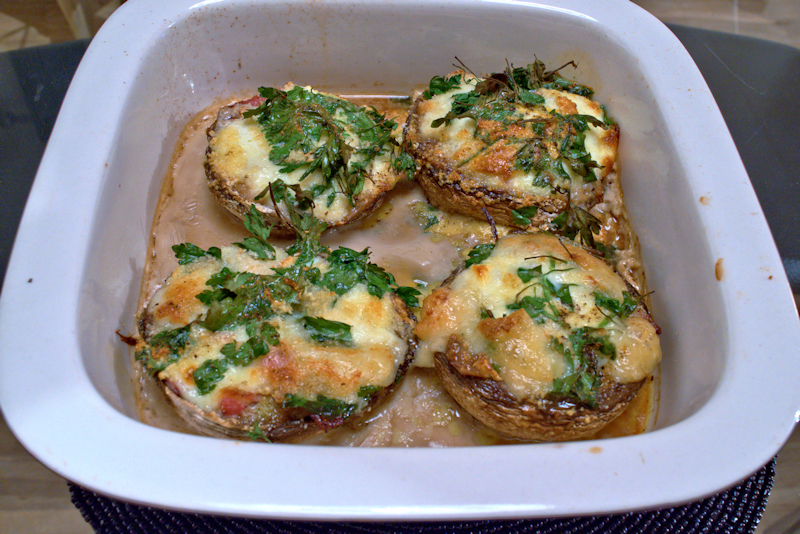 The result was yummy! You may use any cheese you have but I strongly recommend some fresh mozzarella to get the creamy end-result. You may then add some Cheddar, Monterey Jack, Gouda, Edam etc. Who doesn't love baked cheese?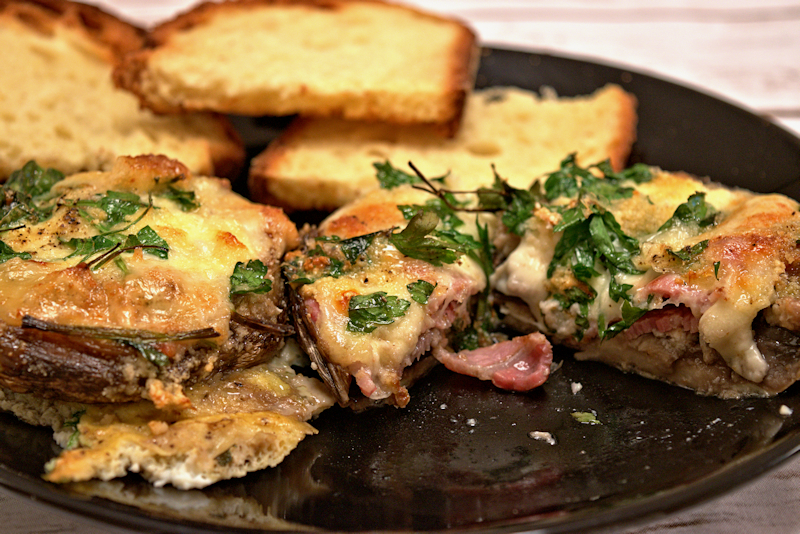 They are quite filling so two of them will be enough for a hungry adult.
(Visited 3,167 times, 1 visits today)