This is a heart-warming recipe for pork bites and sausage stew with carrots and potatoes. Great for a winter evening with a glass of wine in front of a fireplace.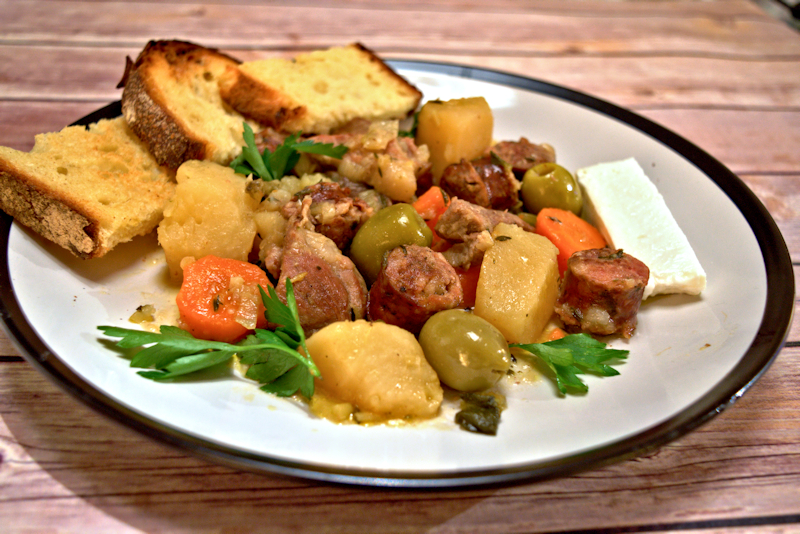 Another recipe with pork in such a short time? Yes, being a true pork lover I love to have my portion of this lovely meat every now and then. As I really loved the result of my pork bites with peppers and Feta, I thought I could bring some different ingredients into play.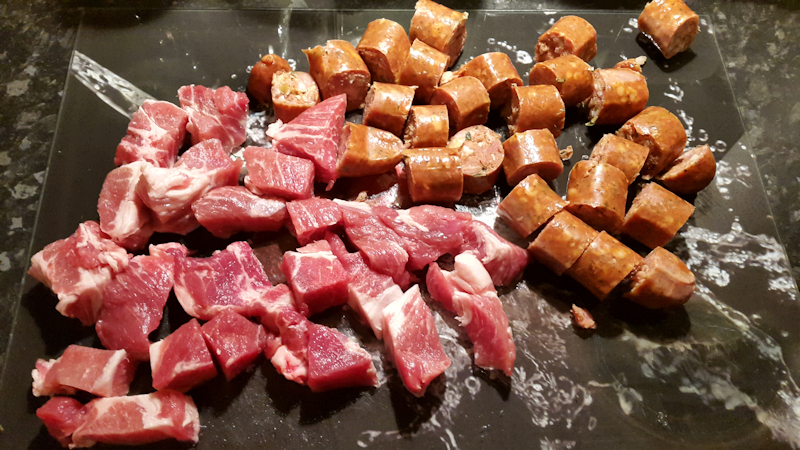 It's still winter where I live so barbecue is kind of out of the question. The next best thing to do with pork is pass it on a frying pan and use some herbs and vegetables.
The kind of sausages you will use makes a big difference. I would recommend some "hard" Italian sausages as they should not dissolve when you cook them. They are quite aromatic with herbs and spices and they complete the pork bites.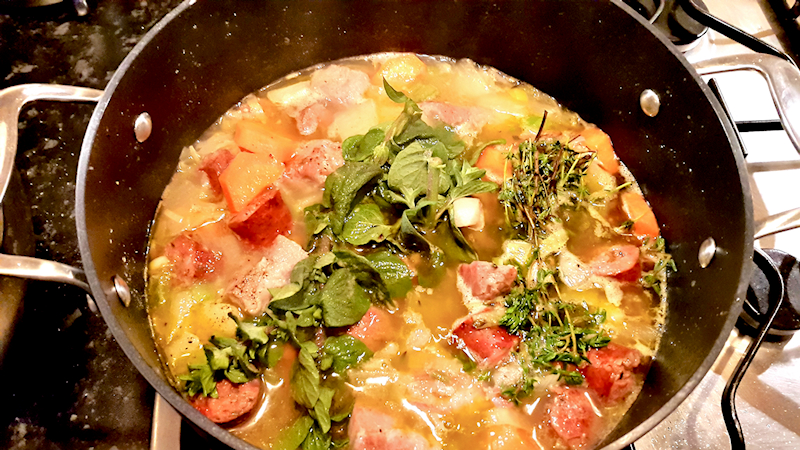 The choice is yours for your favourite sausages. Just don't use Frankfurters please! It will be such a waste of a meal.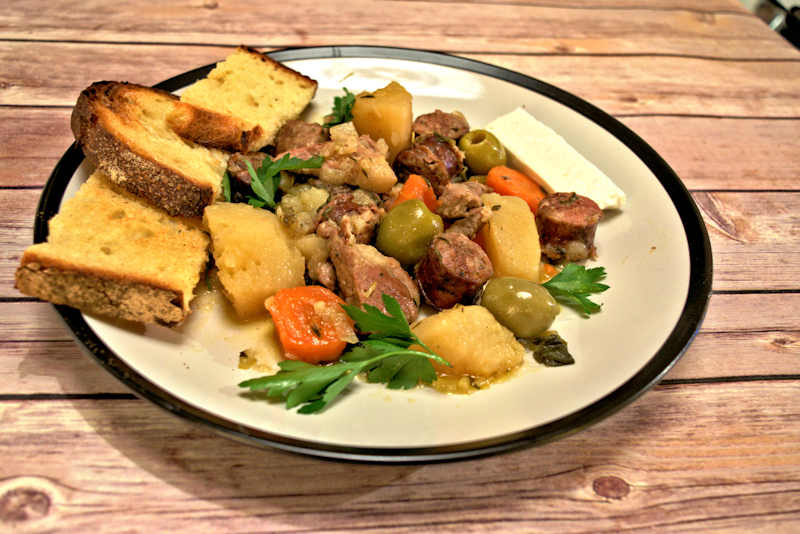 (Visited 1,329 times, 1 visits today)