Delicious and easy to make spicy Asian noodles with shrimps and vegetables. You get the taste of the East in 15 minutes on your table.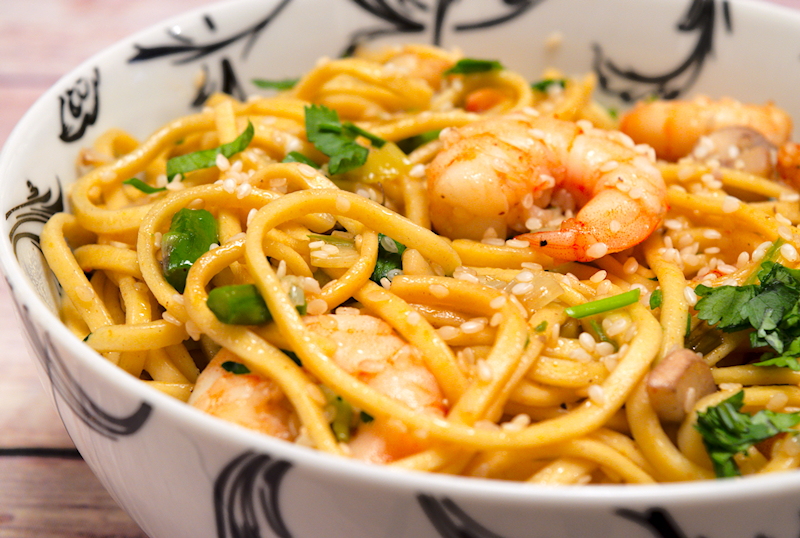 I have to admit that I am not the biggest fan of Asian food. Don't get me wrong, I can eat almost everything but I rarely find myself craving some Chinese of Thai food.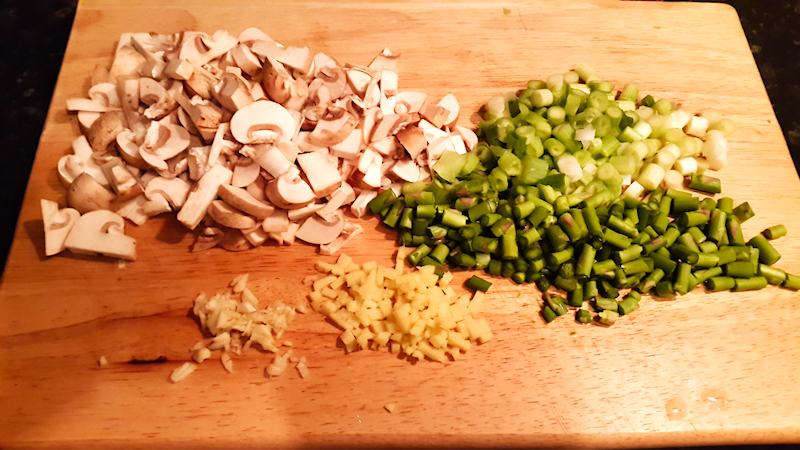 Maybe this is because of the place I grew up. International cuisine was not very popular in the 80's in Greece. You could find some Italian or French restaurants but that was it. More than 95% of the restaurants offered traditional Greek cuisine.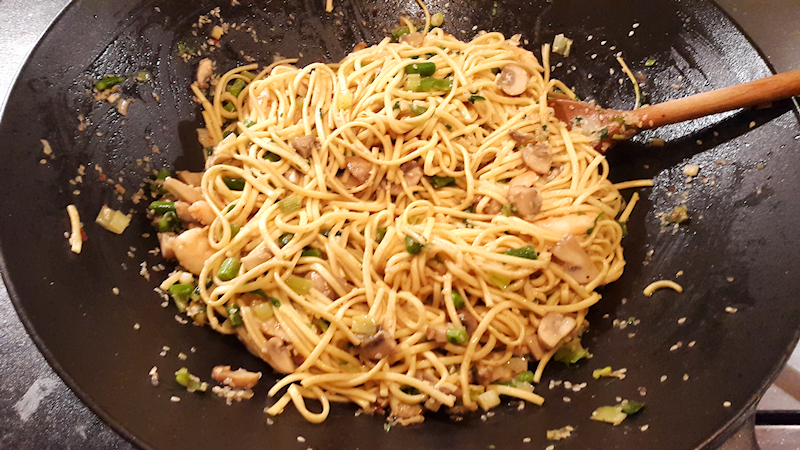 As the society started to prosper during the 90's, people had more money to spend and were interested to try new things. Restaurants with food from all over the world started to open and become successful.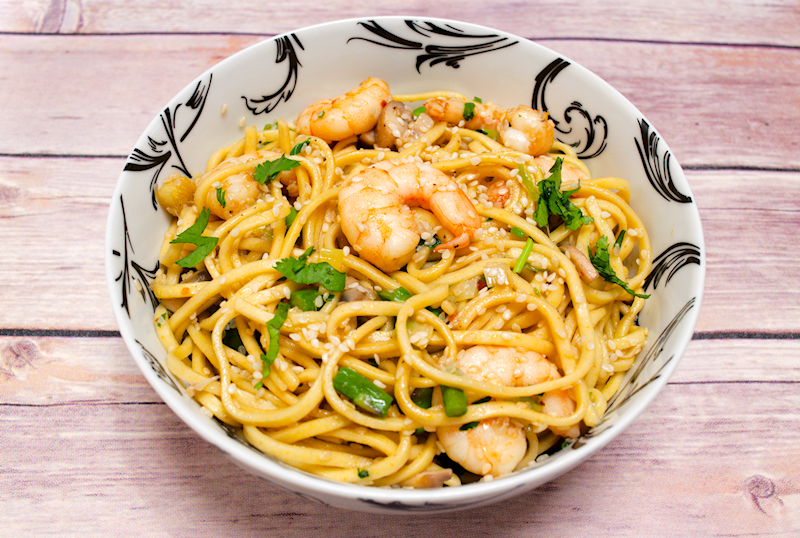 I still remember the fist time I went to a Chinese restaurant. I was 20-21 years old and one just opened in the city I was studying. I liked the food there but wasn't really impressed. And that's feeling I have after several years of trying Asian cuisine. I like it but never really crave it.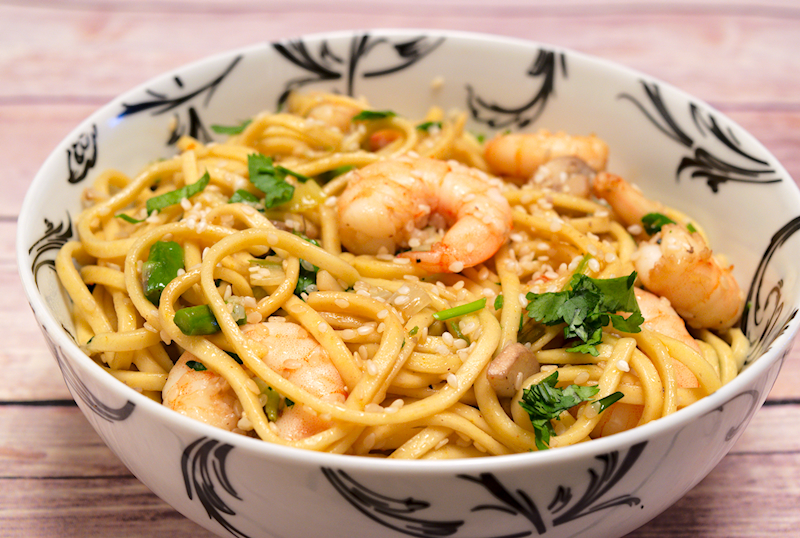 One of my favorite Asian dishes is noodles. Especially if they are a bit spicy. Shrimps go well with it as well as with soy sauce. It's a hearty meal, it doesn't take much time and satisfy immediately your need for something exotic. No, you don't need to visit your local takeaway joint. It's all done at home with love and fresh ingredients.
(Visited 4,346 times, 1 visits today)