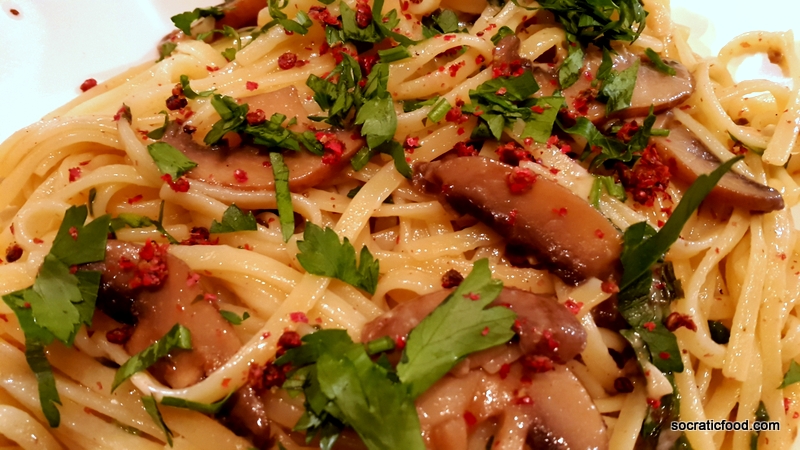 A simple but delicious recipe for a pasta dish with garlic and mushrooms. Preparation is done in 5 minutes and cooking in 15. A great idea for a fast meal during the busy week.
As you may have noticed, I try not to use any cream in my pasta. I find it…too much. I get that creamy taste and look from the starchy water were the pasta is cooked. Add some parmesan, pepper and your are on your way to heaven!
Ingredients (serves 3-4 people)
500 gr (18 oz) linguine.

500 gr (18 oz) mushrooms of your choice sliced.

Juice from one lemon.

4 garlic cloves chopped.

2 tablespoons of crushed red peppercorns.

A bunch of flat-leaf parsley chopped.

1/3 cup of white wine.

1 teaspoon of butter.

½ cup of extra virgin olive oil.

½ cup of grated parmesan.

Salt and ground pepper.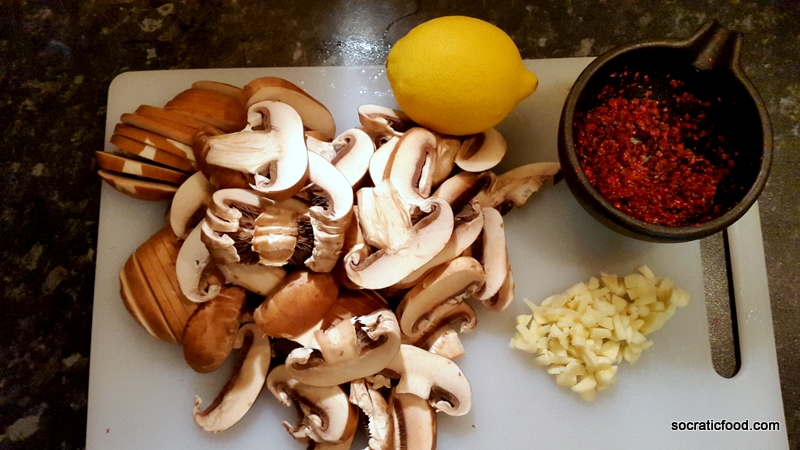 In a large frying pan heat up the butter and half the olive oil on medium heat. Add the mushrooms and cook them until they soften and start getting brown.
Add the garlic, season with salt and pepper to taste and stir well. Cook for 2-3 minutes and pour in the wine. Let it cook for a few minutes until the alcohol is evaporated. Add the lemon juice and half of the parsley and simmer on low heat until the sauce thickens.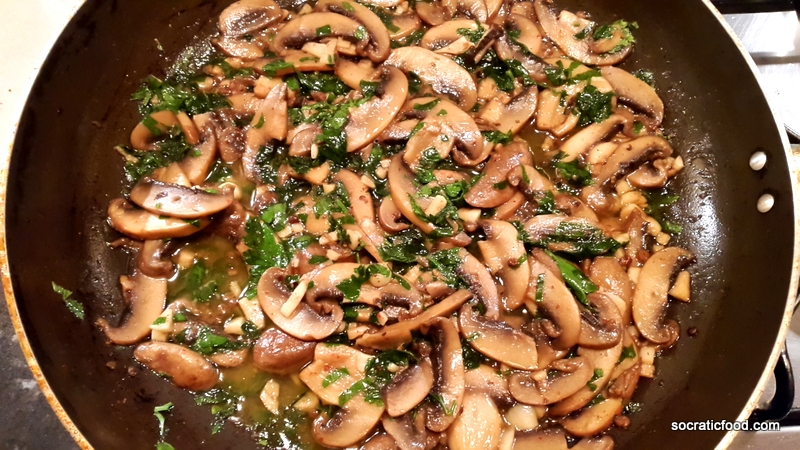 Boil the linguine in salted water following the instructions in the box, may be 1-2 minutes less to have them "al dente". Just before you drain them, save 1 cup of the pasta water.
Drain the linguine and pour the rest of the olive oil into the pot on low-to-medium heat. Add the linguine and stir well for around 30 seconds. Add the mushrooms (together with the juices) and stir well.
While stirring, add some of the pasta water and some of the parmesan. Your linguine should start to look creamy by now. If they are too dry for your taste, add some more pasta water.
One tip: when pasta looks shiny it has the right consistency. When dull and sticky, it's still a bit dry.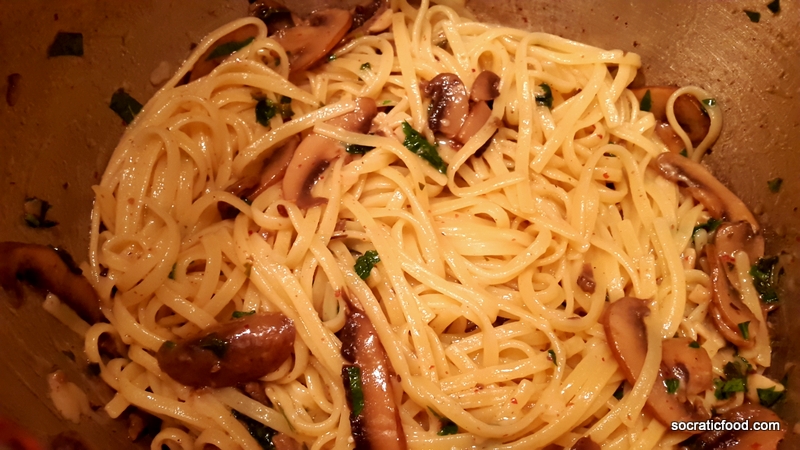 Serve them hot with parmesan, fresh parsley and the red peppercorns.
Bon appetit!
(Visited 423 times, 1 visits today)