A hearty slowly-roasted chicken with vegetables in a Turkish way. Famous by the name Köylü Kebab.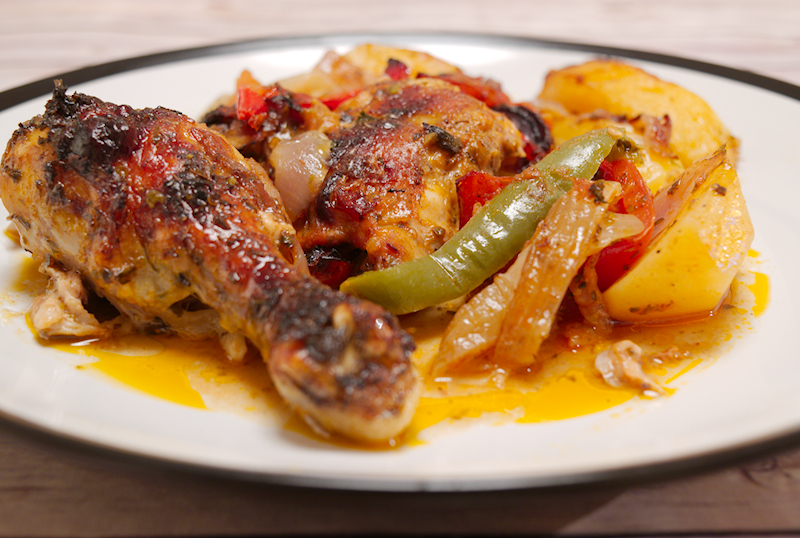 His majesty the chicken has been one of people's favourite food for ages. It's cheap, easy to cook and is in general a healthier option when it comes to eating meat.
Ok, I don't want to go into the hormones and antibiotics discussion. Let's pretend that we are living in Utopia where little chickens run freely in the fields, dance and make love like the hippies did back in the 60's.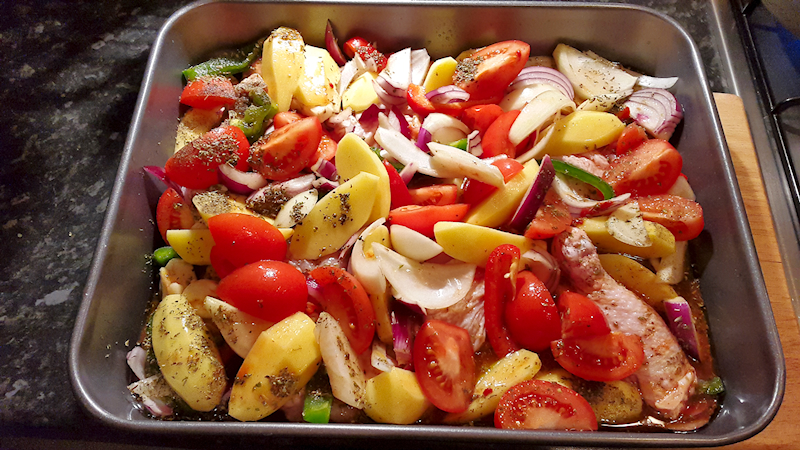 We had a whole chicken in the fridge and Kondje insisted to make it in a way her mum did when she was a child. It's a simple but a traditional Turkish-Cypriot recipe that goes beyond the "boring" roasted chicken with potatoes recipe. I trust her because she is a good cook.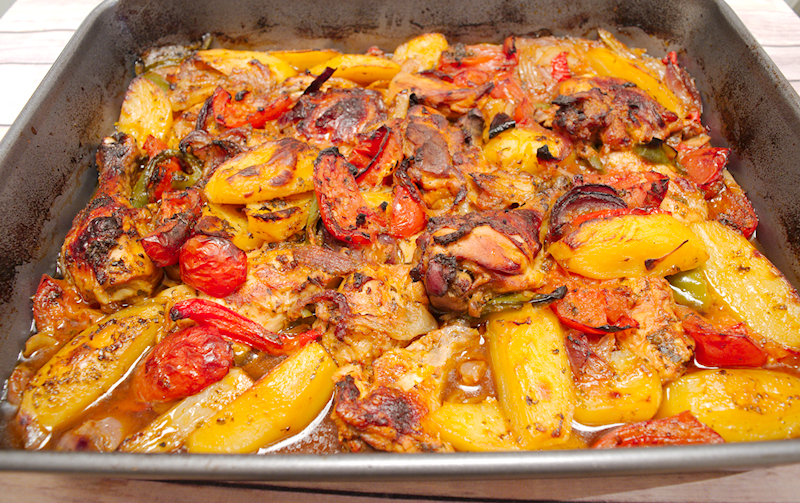 This dish comes by the name Köylü Kebab, which is a bit confusing to me. I always had the word Kebab related with grilled meat, especially lamb. But apparently the Turks use it whenever they refer to cooked meat.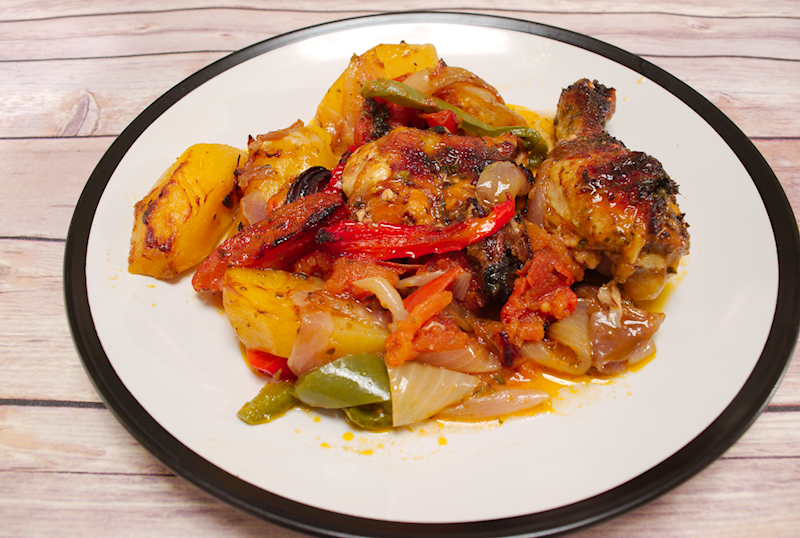 The difference with the simple version is that the chicken is cooked slowly with the juices of the vegetables and the tomato paste. The combination of tomato paste and lemon sounded a bit strange to me as I am used to the use of one of them and never both on the same dish. However, it worked just great!
You don't have to use a whole chicken to make this dish. It would work just fine with chicken thighs or drumsticks. The good thing about using a whole chicken is that you can use some "uninteresting" parts, such as the ribs that are full of bones, to make your own stock and cook a nice chicken soup. This is exactly what we did.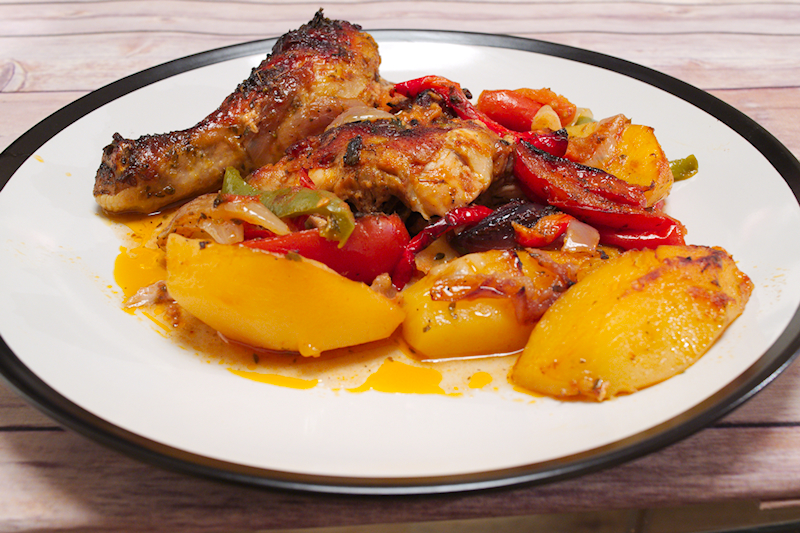 So, this recipe is a courtesy of Kondje and is a perfect example of a tradition passing into the hands of the next generation.
(Visited 110,618 times, 52 visits today)