A recipe for juicy and aromatic eastern chicken kabobs (kebabs) cooked in the oven. Marinated in yoghurt and spices, the only problem is that they are consumed fast!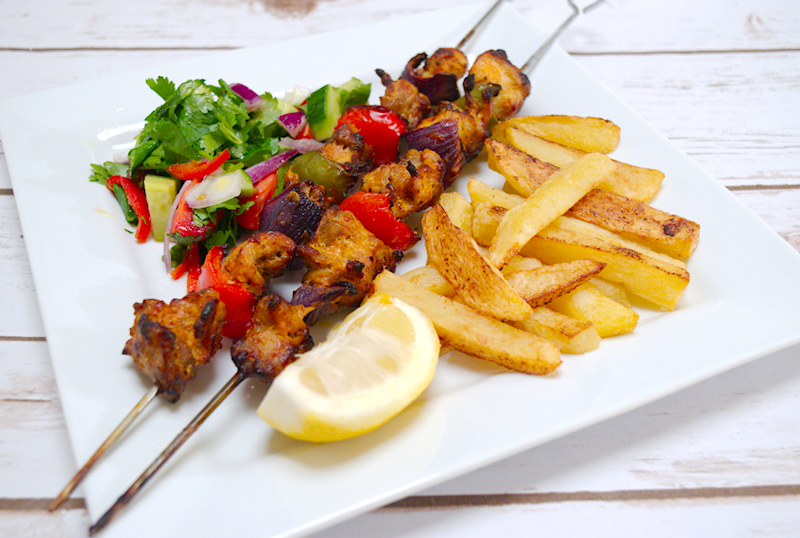 Kebabs, or in general, meat on a skewer means one thing: summer is here, let the BBQ festivities begin! That's right, lazy Sunday afternoons with a cold beer in one hand and coals in the other.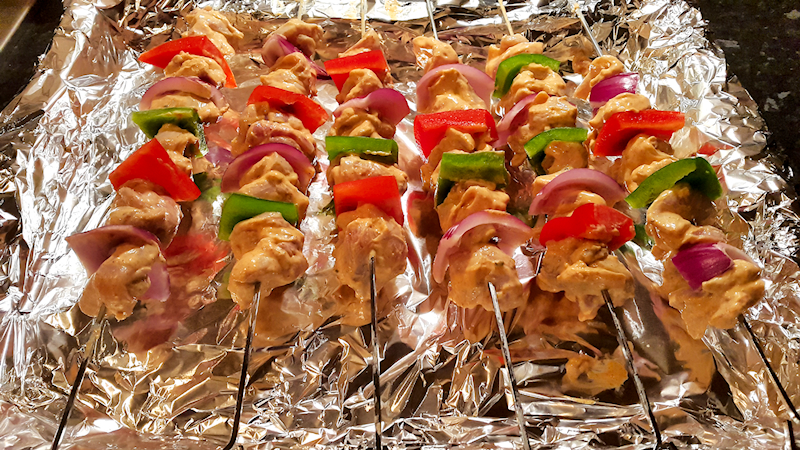 No matter how good this sounds, the sad truth is that many of us cannot enjoy that simple pleasure, simply because the bloody weather has only two seasons where we live: winter and next winter.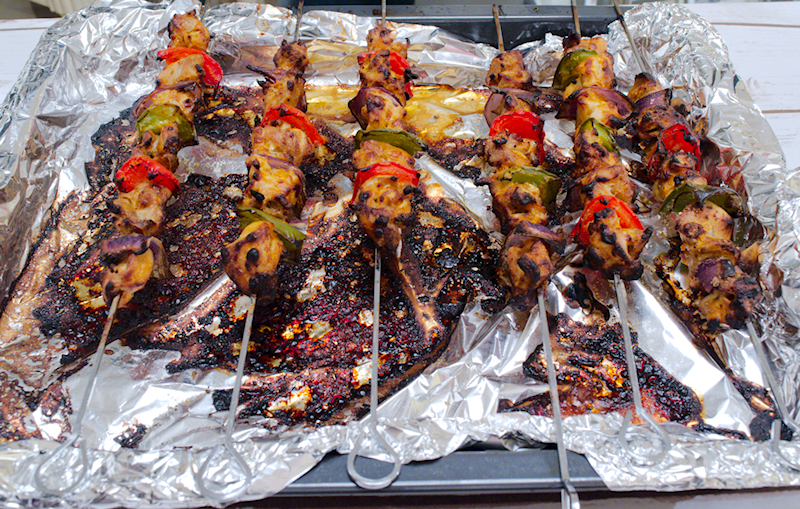 We may get a couple of weeks of sunshine with the resulting vitamin D, but that's more or less what we get. Okay, I stop here, this is not another post complaining about the British weather. It's more than that.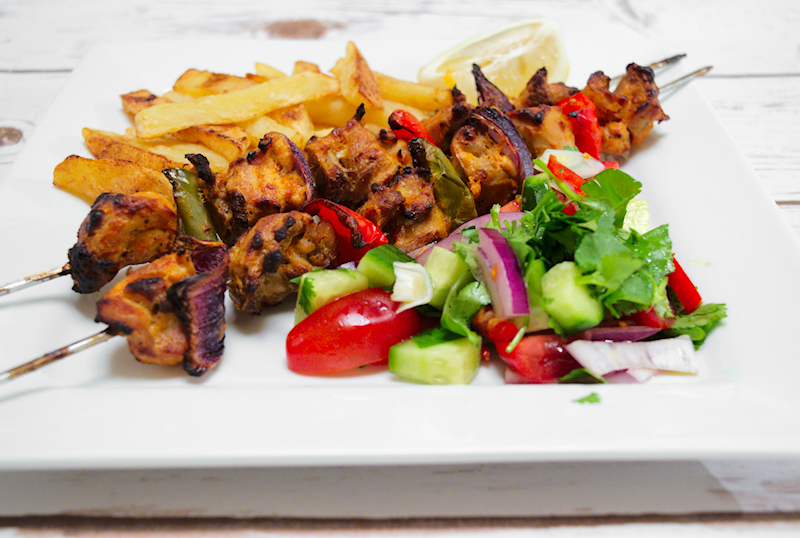 BBQs are not an option so the next best thing is putting the meat in the oven. I assure you, with the way I propose you will not feel the difference.
The recipe has a middle-eastern touch, with the chicken being marinated in yoghurt and spices. Chicken absorbs the yoghurt so the end result is moist and aromatic.
A couple of tips now:
Marinate the kebabs for at least 4 hours. I strongly recommend leaving them to marinate overnight in the fridge.

Don't cook them too much. You cannot achieve the brown colour you would get on a BBQ when using the oven. You will only dry the kebabs.
I strongly recommend home-made fries cooked in fresh oil (2/3 sunflower, 1/3 extra virgin olive oil) as a side dish. You are talking about a feast, right?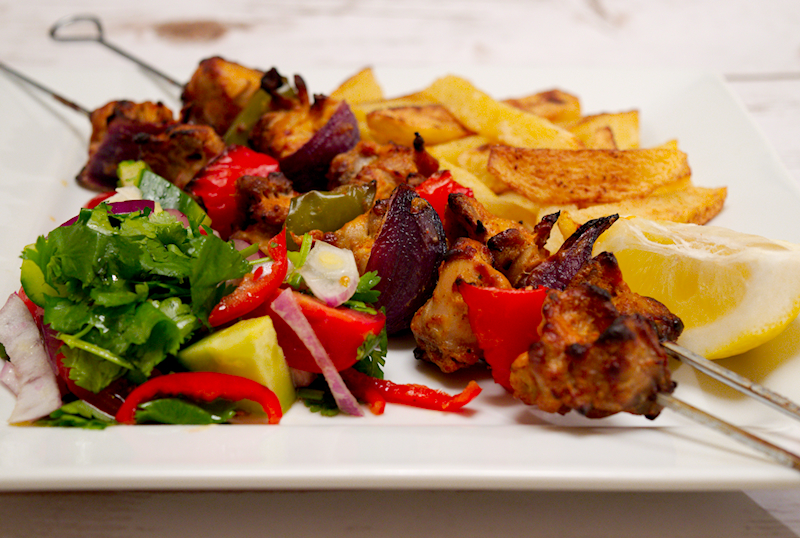 If you enjoy this recipe, why don't you join my Facebook page?
Yum
(Visited 68,408 times, 12 visits today)