Straight out of the Mediterranean, a vegetarian recipe of stuffed peppers and eggplants full of aromas and flavours. It may be time-consuming but the result is beyond belief!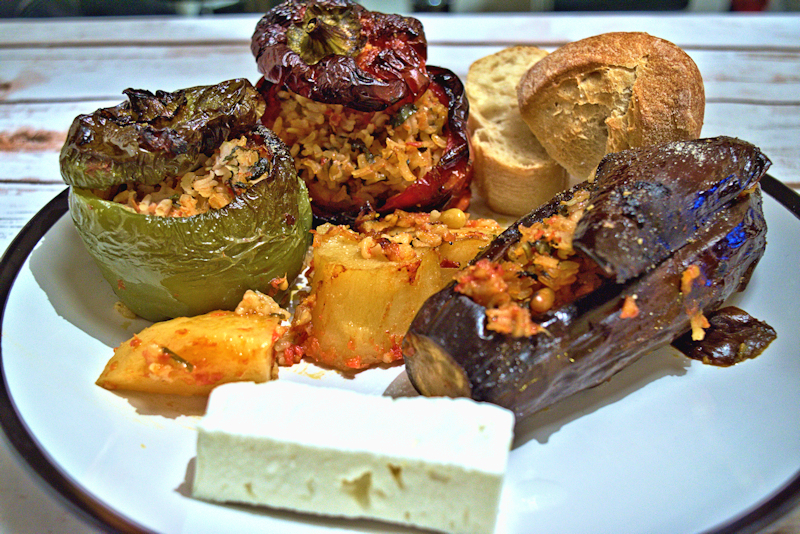 Summer in Greece…it's not just the sun and the beaches. It's much more than that. It's the relaxed attitude of the people, the colours of nature, the seasonal vegetables, the iodine from the sea breeze…cannot be described really. You have to feel it.
Did I mentioned seasonal vegetables? Right, the ones that grow naturally only in the summer and take advantage of the bright sun. Tomatoes (even though they grow a bit earlier), eggplants, peppers, cucumbers etc.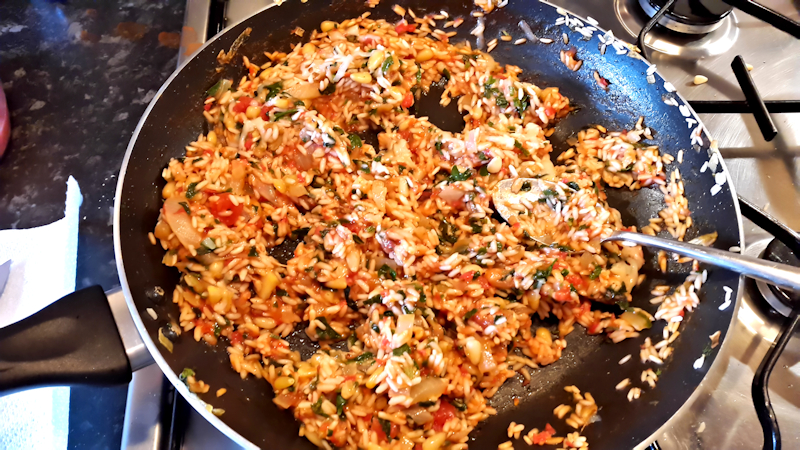 Sure, you can find all of them in your local super market even in December but…they cannot compete with the Mediterranean ones coming out of the farmers land straight into your plate.
A classic summer Greek dish is the stuffed vegetables in the oven (Gemista). Easily, one of my favourite dishes! There is no meat involved but still, the end-result is overwhelming.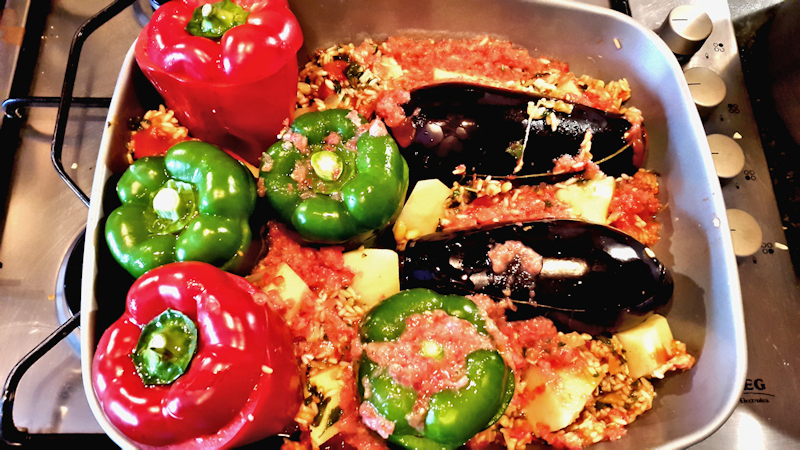 Typically, the dish contains stuffed tomatoes, which in the summer are ripe, sweet and juicy. Unfortunately, as I have stated many times, I cannot find decent tomatoes where I live. So I stick with the rest of the vegetables for stuffing, eggplants and peppers.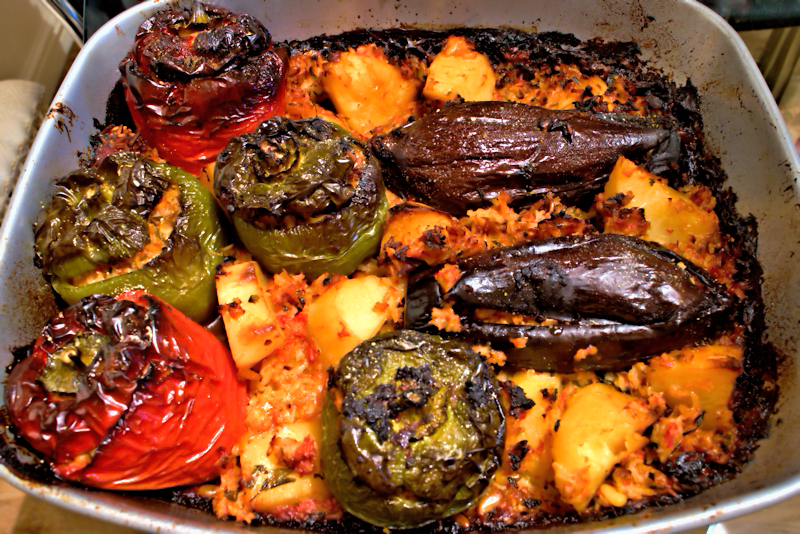 The fresh parsley and mint give all the amazing aromas to the dish. Don't be scared to use as much as you want, it's just what nature offers us generously.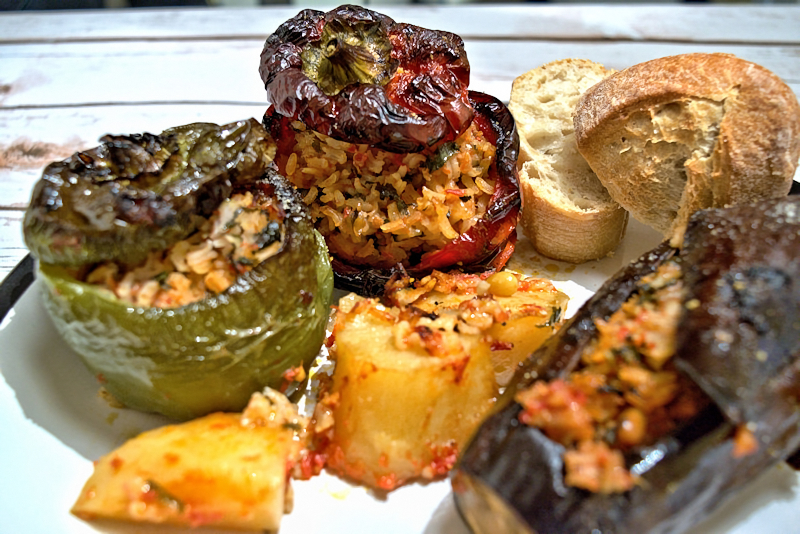 In fact, this dish is a celebration of Mother Nature. Do yourselves a favour and embrace it! Click To Tweet
If you like this recipe, please support me by liking my Facebook page.
(Visited 14,913 times, 2 visits today)