A twisted risotto-style recipe with orzo and wild mushrooms. The famous Kritharoto, an emerging dish in modern Greek gastronomy.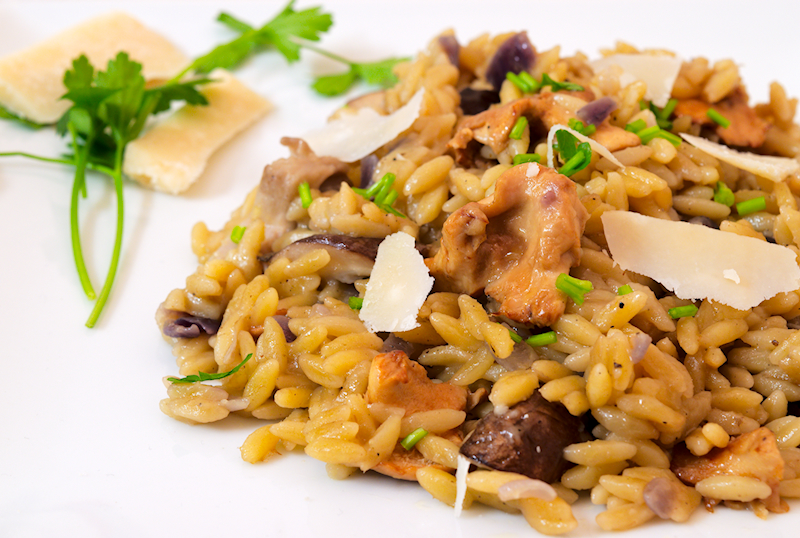 Orzo (krithari in Greek) has a special place in the Greek cuisine. It's been widely used in the traditional Greek Sunday roast (Giouvetsi), with lamb or chicken. Literally, it has raised generations of Greeks!
The word Kritharoto comes from a combination of orzo (krithari) and risotto. A perfect blend of the two famous cuisines in the Mediterranean region, the Italian and Greek.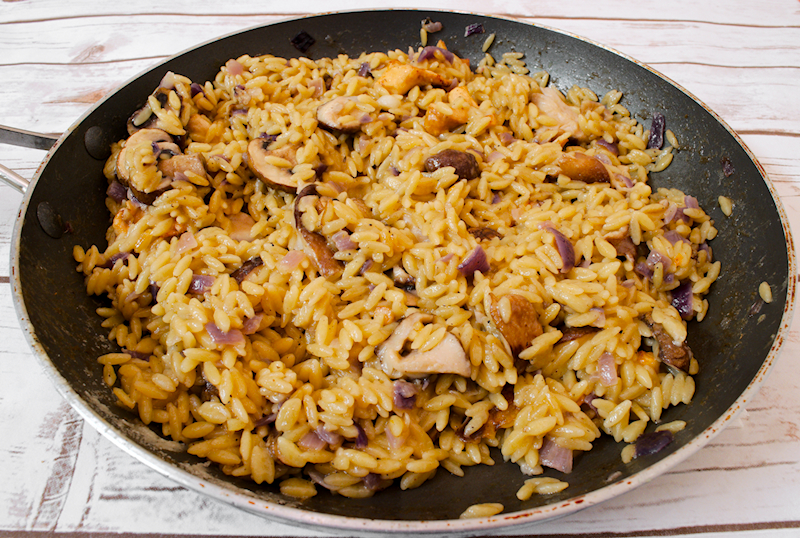 So, you get the point. It's almost a risotto but with orzo instead of rice. It's cooked the way you would cook a risotto but gives you the amazing filling and sweet feeling of pasta.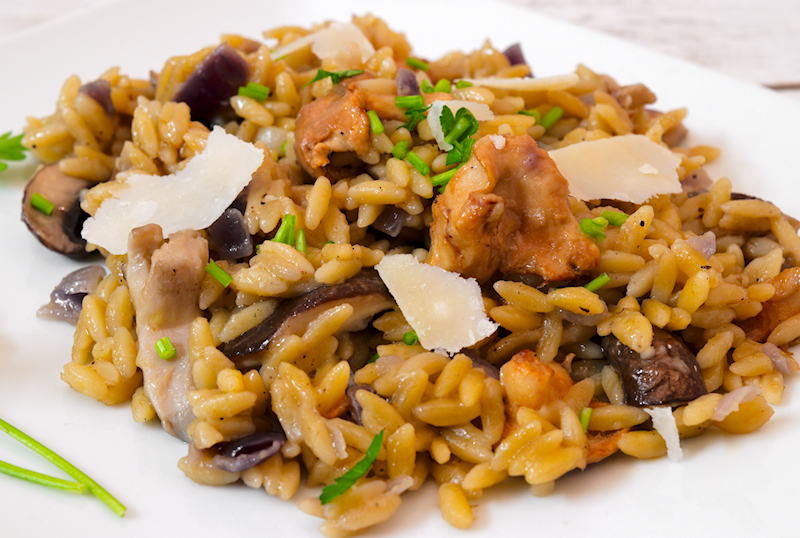 It's relatively fast to make and can impress anyone. I chose to make it this time with a selection of wild mushrooms but can use it with other vegetables or seafood. You just need to stick to the cooking principle, which requires ~ 15 minutes of adding stock to the pan and stirring.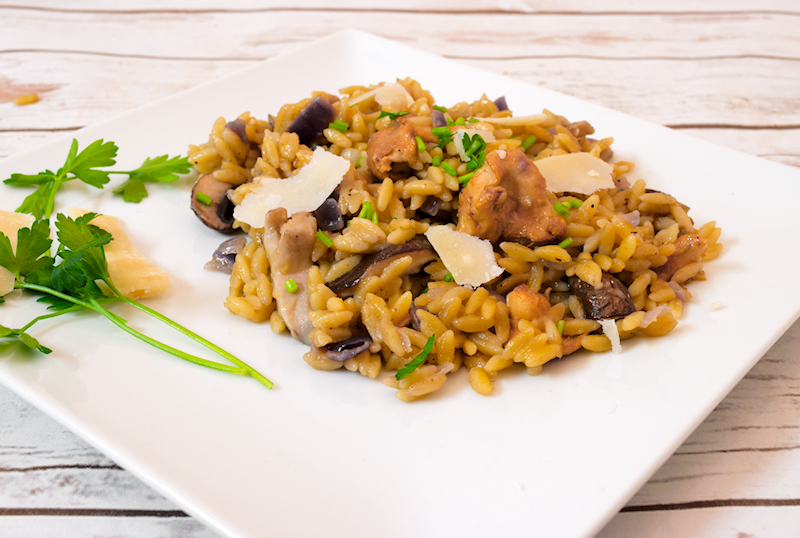 Yes, you need to forget about everything for 15 minutes and concentrate in your Kritharoto. As you would do with a risotto really.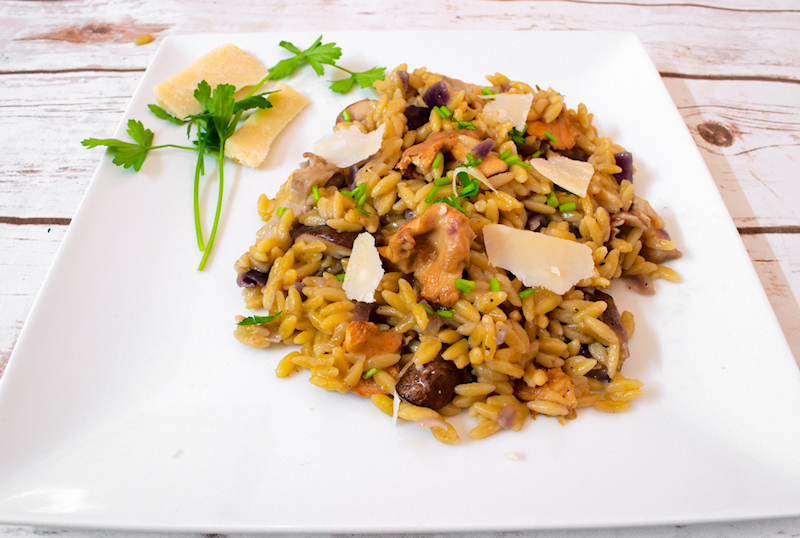 Kritharoto needs to be creamy and moist when it's ready and you have to serve it almost immediately. Unfortunately, it can't be reheated and eaten as a left-over but don't you worry! There won't be any left.
(Visited 6,473 times, 1 visits today)