This is a classic French recipe for a hearty meal. A slowly-cooked duck with vegetables bathed in plenty of red wine sauce. It's hard to believe how tasty it is!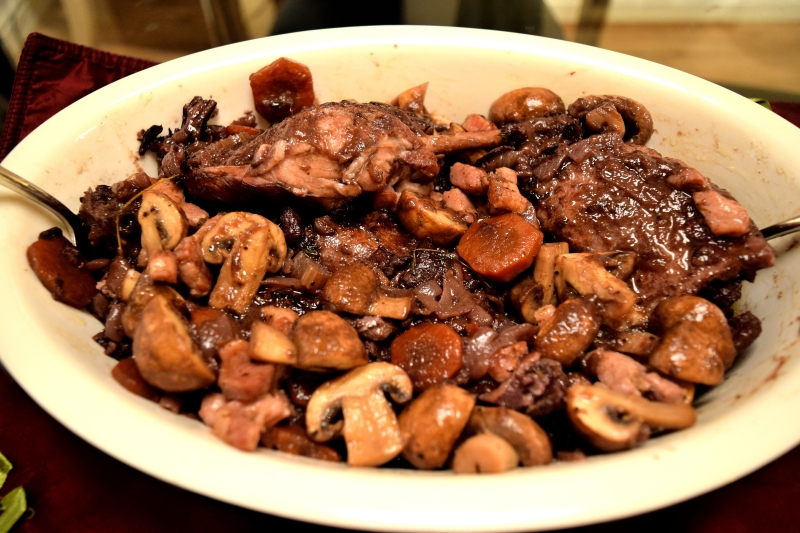 The original "Coq au Vin" recipe uses free-range rooster, which is much tastier than the chicken you find in the supermarket aisles. But let's face it, it's not easy to find rooster in modern days, unless your butcher is the coolest guy on earth. Mine is not.
Next best thing for me (in terms of birds) is the duck. I got four nice duck legs and I tried the recipe. I have tried the dish with rooster while in France but I assure you that duck competes well.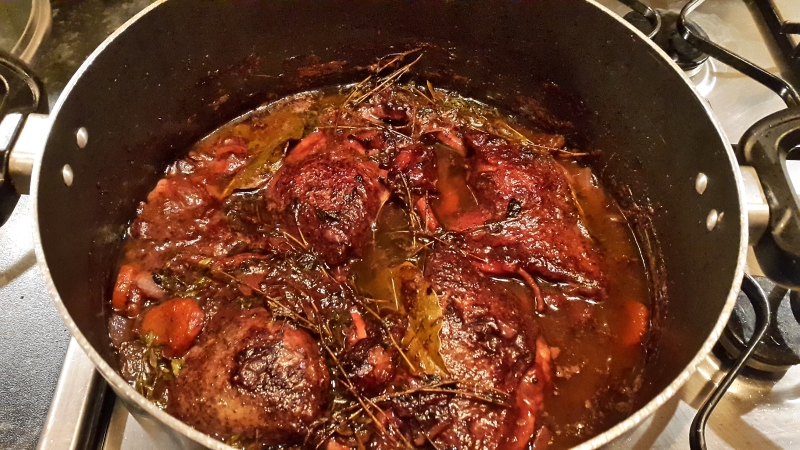 You will need at least a bottle of red wine. That sounds too much but it isn't, trust me. Try not to use the cheapest wine as it may ruin your dish. A nice wine from France (Côtes du Rhône, some Bordeaux etc) or some Chianti from Italy will do a great job.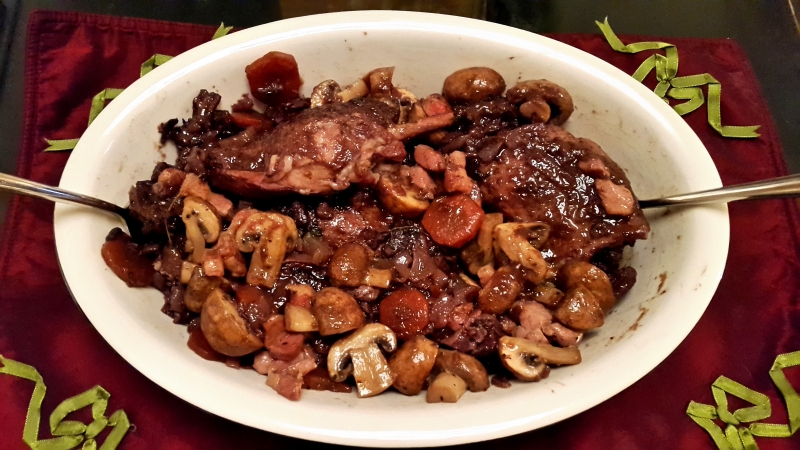 (Visited 5,820 times, 3 visits today)