A recipe for a hot and delicious roasted pepper and Feta spread. Very popular in Greece with the name Tirokafteri.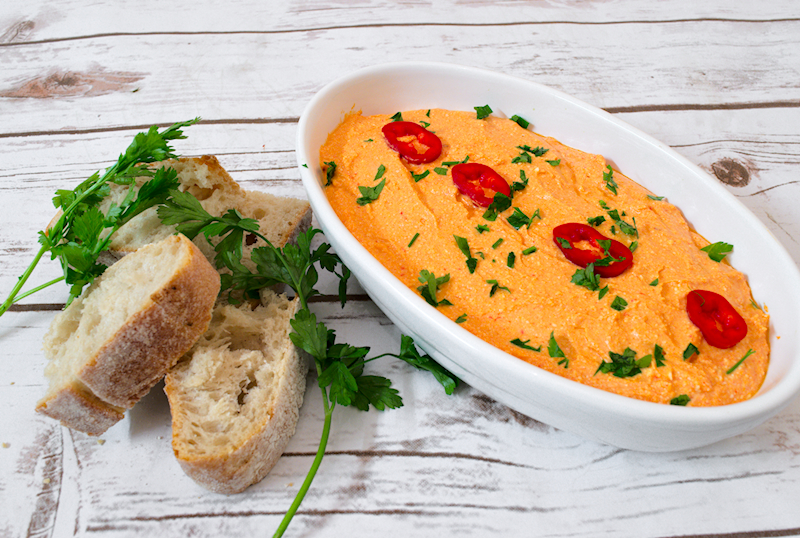 Starters are important on a dinner table. They give you the opportunity to enjoy your glass of wine while waiting for the main dish to be served. They need to be elegant, interesting but not very filling.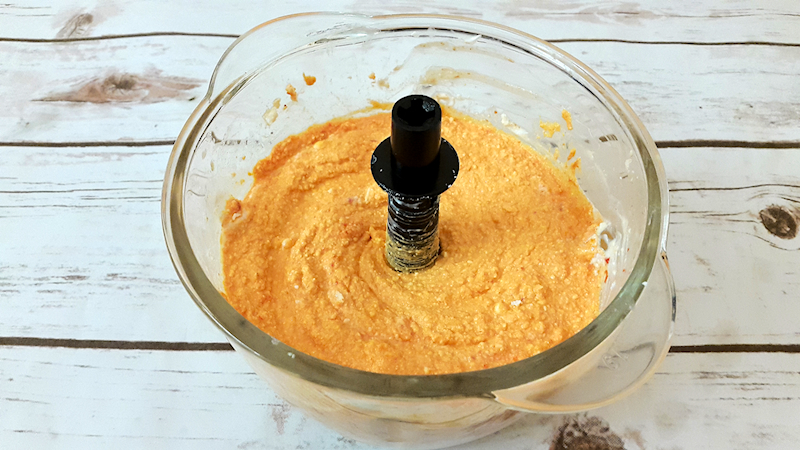 Every little restaurant and tavern in Greece that is proud of its food and menu has a large selection of starters or appetizers to choose from. They can be as good as the main dishes so it's not uncommon for a party to order just appetizers and share them on the table.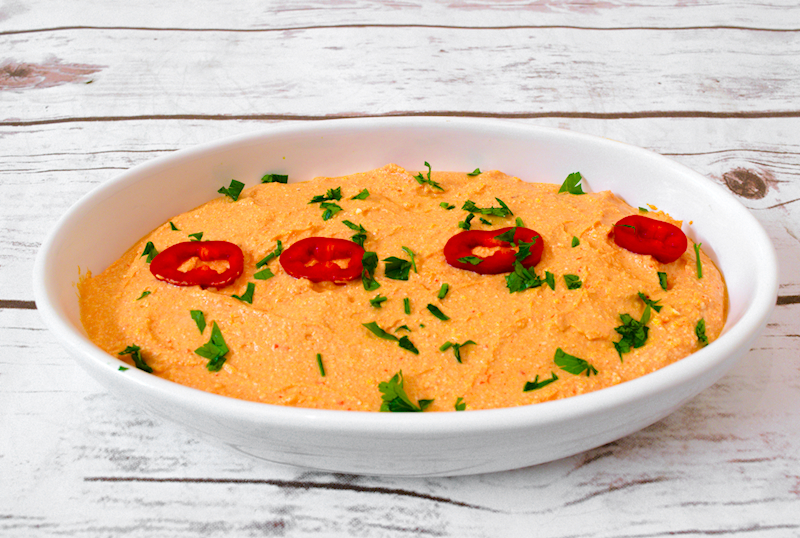 Together with Tzatziki, I can say that Tirokafteri is the queen of appetizers. It's smooth, a bit hot but it goes well with almost everything you have ordered on the table.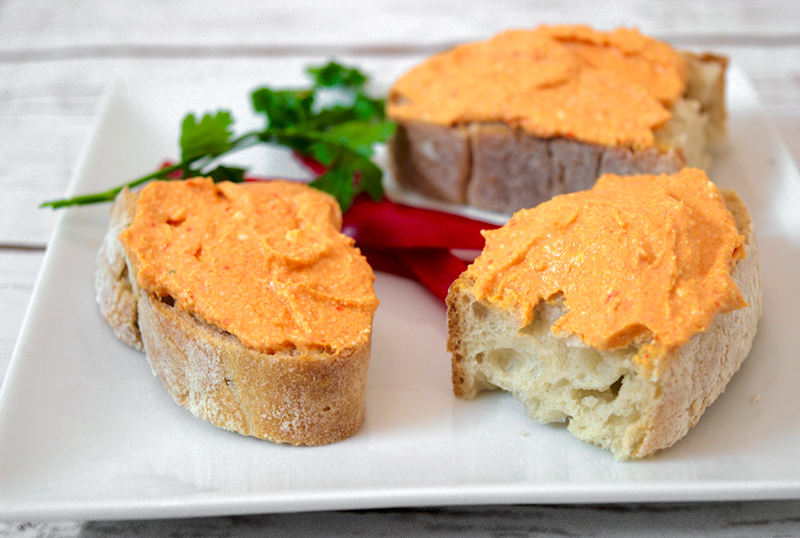 "Tiri" (or Tyri) means cheese in Greek and "kafteri" means spicy or hot. So you get the idea.
The roasted peppers give the color and taste. The chili peppers give the kick. I used 2 chili peppers with the ingredients I describe in the bottom and it was a bit hot. I suggest you try with one and, if you can take it, add the second one later in the blender.
(Visited 12,942 times, 1 visits today)