A summer favorite casserole (Gemista) with stuffed eggplants and peppers with rice and herbs. A healthy vegan dish to indulge without second thoughts.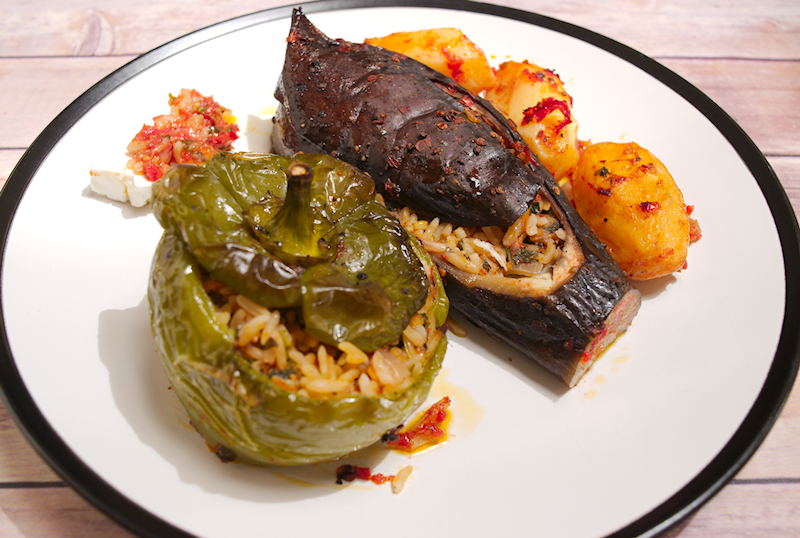 Stuffed vegetables is one of my favorite dishes, easily. There are many versions of them. You can have stuffed eggplants with meat (with or without rice), stuffed peppers with cheese etc. But in this case, simplicity makes perfection.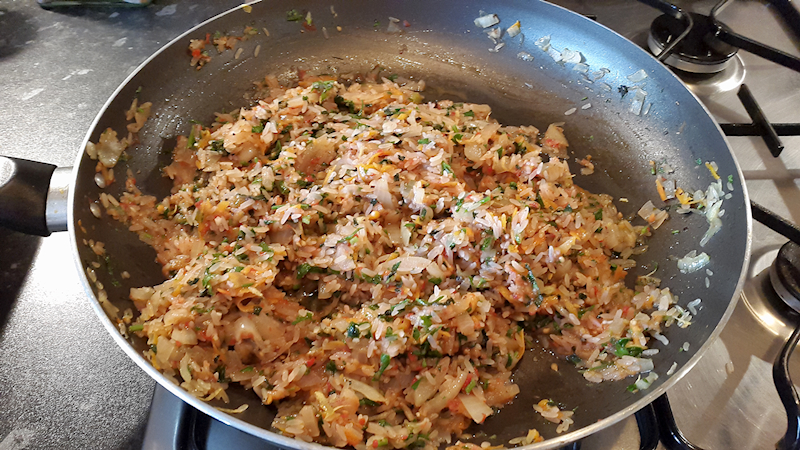 "Gemista", as they are called in Greece, is a traditional summer casserole made with the vegetables that grow in the field near you. Tomatoes, zucchini, peppers and eggplants. You prepare a mix with rice and herbs, you stuff them, add lots of olive oil and tomato and cook it in the oven.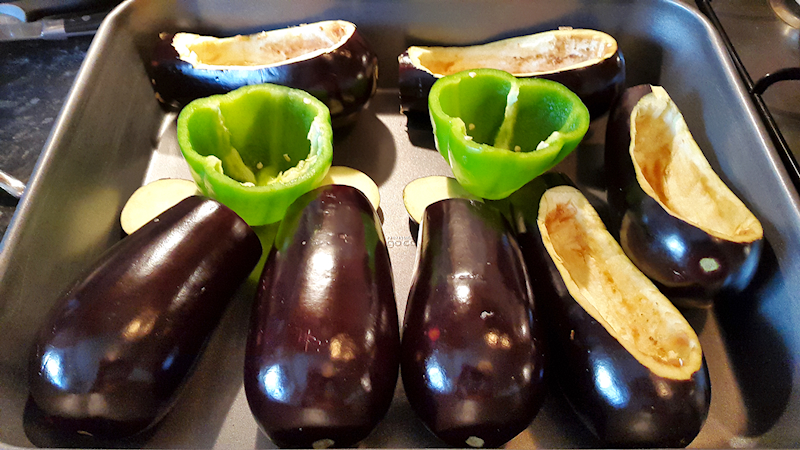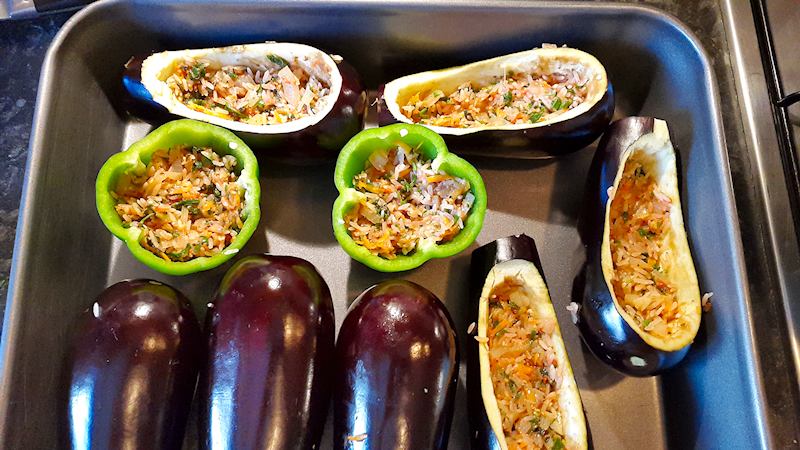 Voila! You are in heaven already when your kitchen starts smelling these wonderful aromas coming from the oven.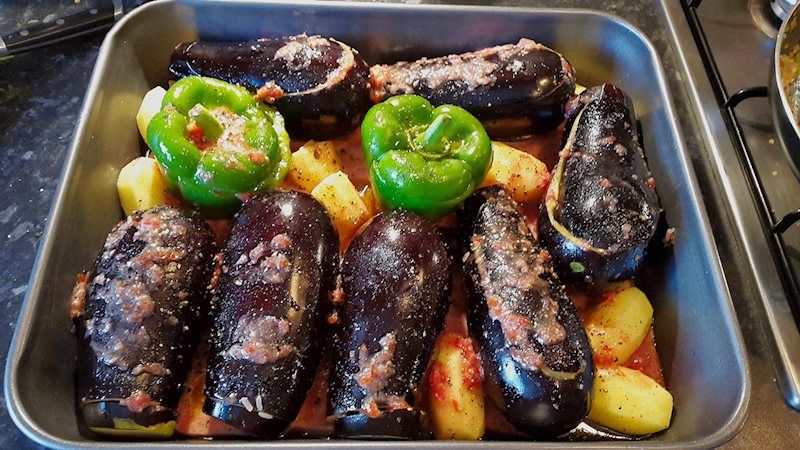 It's literally a vegan dish as you don't need any animal products. Only what's coming from Mother Earth. In fact, you are not missing anything. Gemista is a hearty meal that will content your palate and tummy.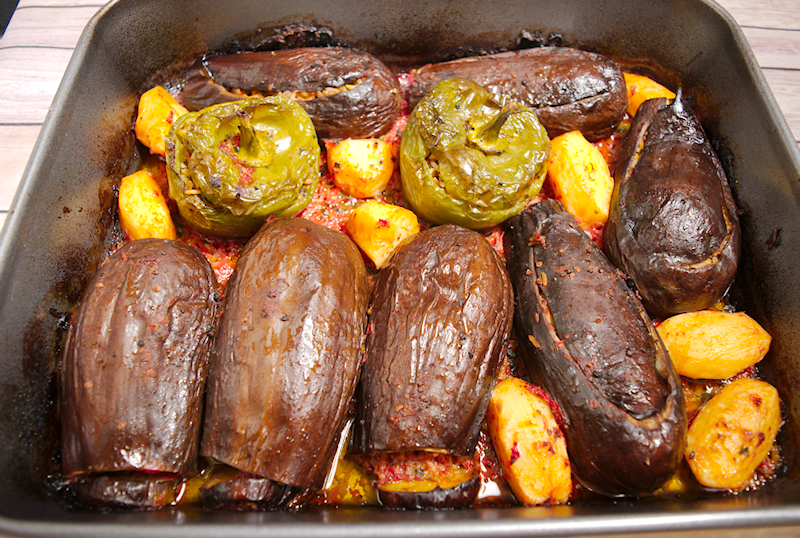 As I often complain, I can't find any big ripe tomatoes where I live. And I miss that a lot. So, I opted for a version with eggplants and peppers only. I found some smaller sweet tomatoes to make the sauce but it would be ridiculous to stuff them.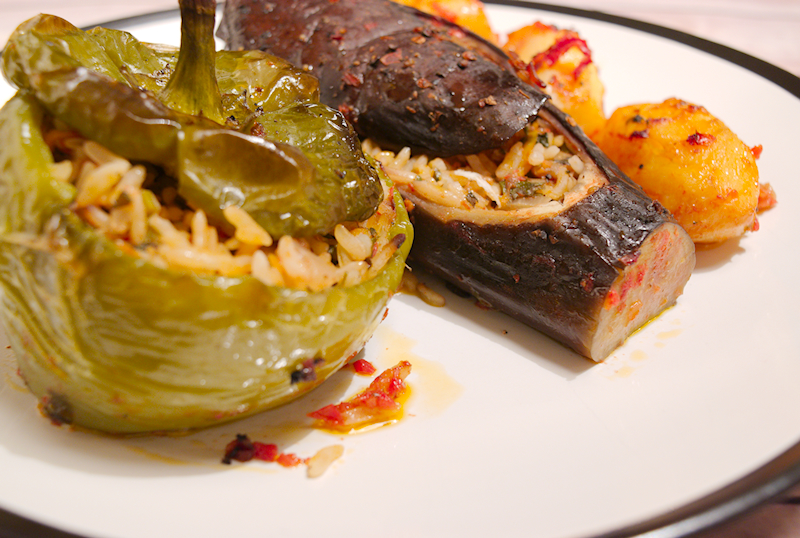 I also used long grain rice as I believe it's the best for making Gemista. You already have all the herbs to bring the aromas so you don't need basmati or any other kind of aromatic rice.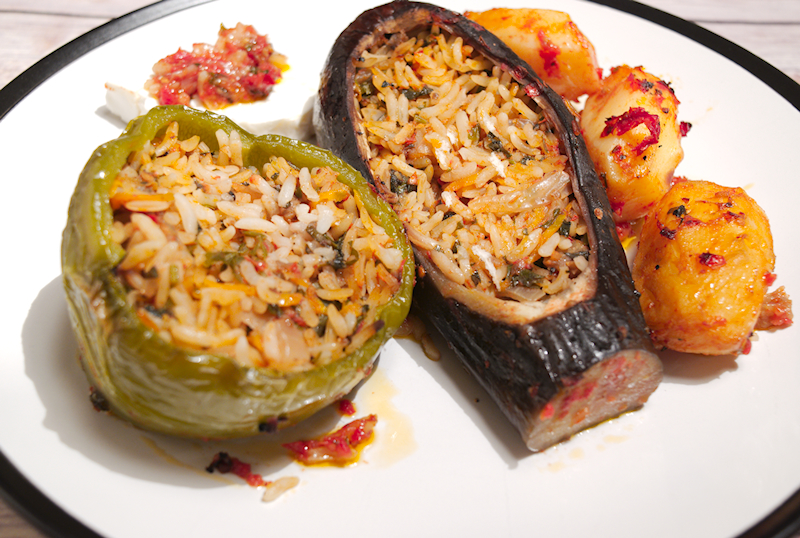 (Visited 8,570 times, 1 visits today)