A recipe for delicious chicken burgers in the oven stuffed with Feta and tomato. Very easy and fast to make.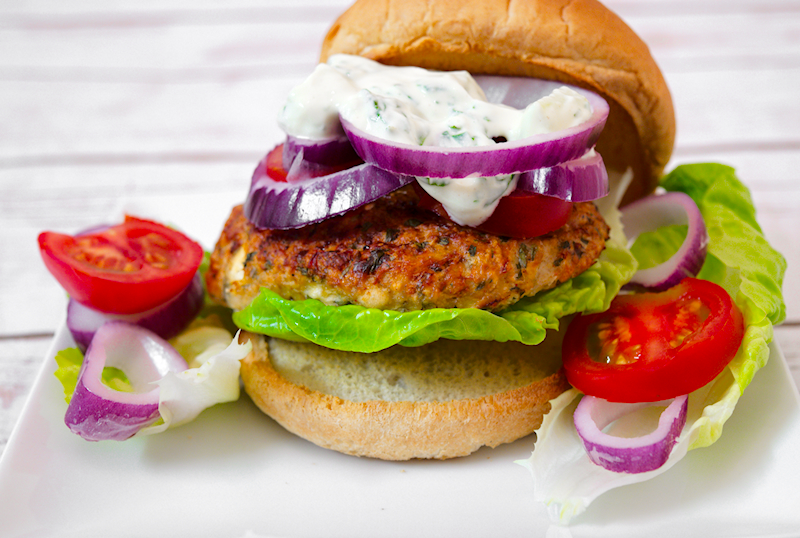 You love burgers right? Everybody does, even those terrible and plastic ones from fast-food chains. When you are hungry and starving, what do you think of? A burger or a kale salad?
Ok, maybe I exaggerate a bit but the truth is that a nicely-grilled patty of minced meat with herbs and spices is welcome any time. At least to me.
Now, the point is that you don't need to have a barbecue at home to enjoy a nice burger. The oven can do miracles, trust me. The other point is that you can skip the beef and enjoy a juicy and healthy burger with chicken.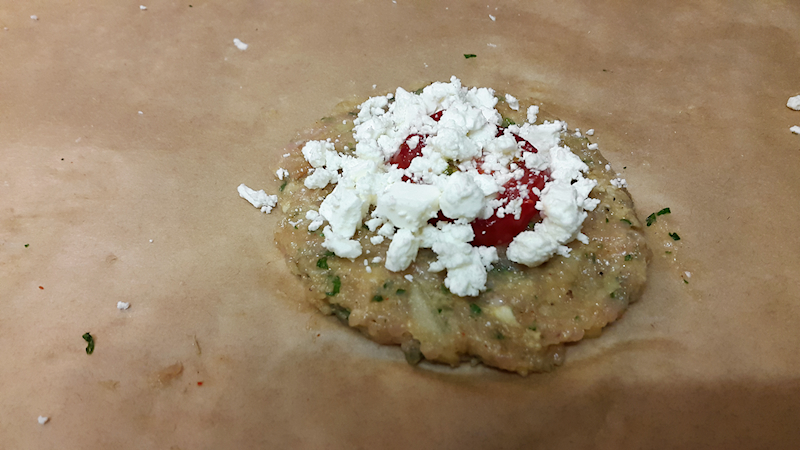 That's right, you can make your own fresh chicken burgers at home! It will only take you ~ 20 minutes to make and 30 minutes to bake them. Of course, you can substitute chicken with turkey. Turkey breast can be an even healthier option.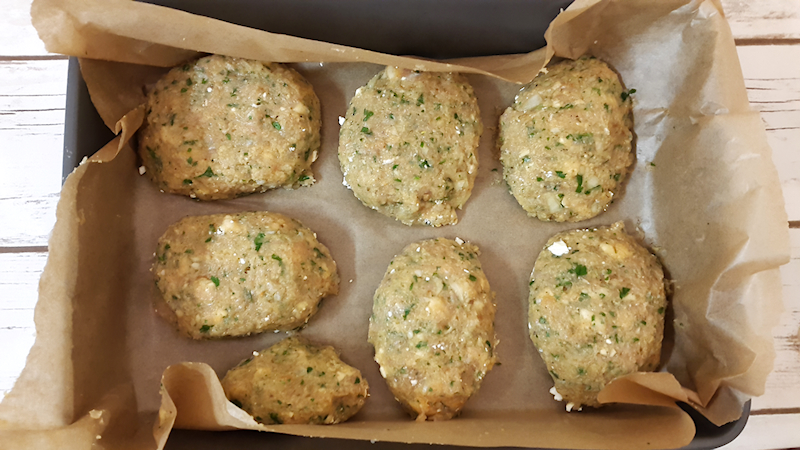 To serve the burgers, I propose a very simple sauce: use one cup of Greek yoghurt, one teaspoon of Dijon mustard, chopped cucumber and fresh chopped basil. Mix altogether and…voila!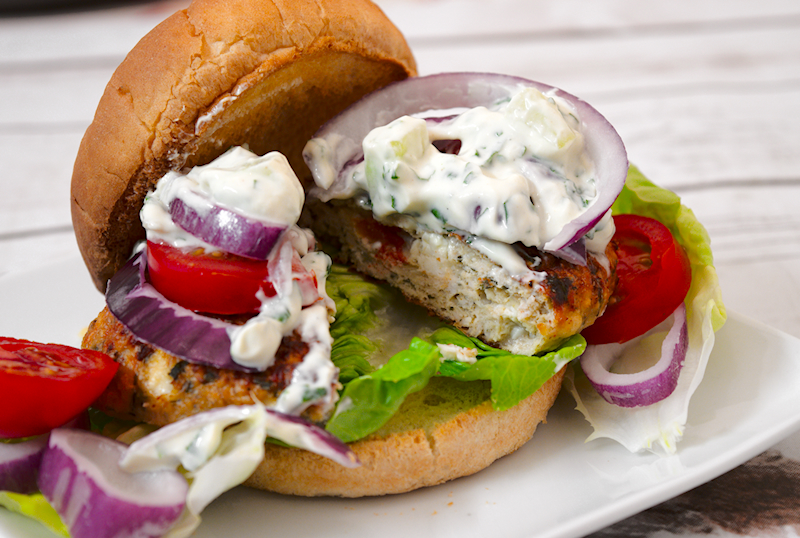 (Visited 3,201 times, 1 visits today)