The ultimate recipe for baked macaroni with bechamel sauce. Yes, it's the famous Greek Pastitsio, one of the nation's favorite dish!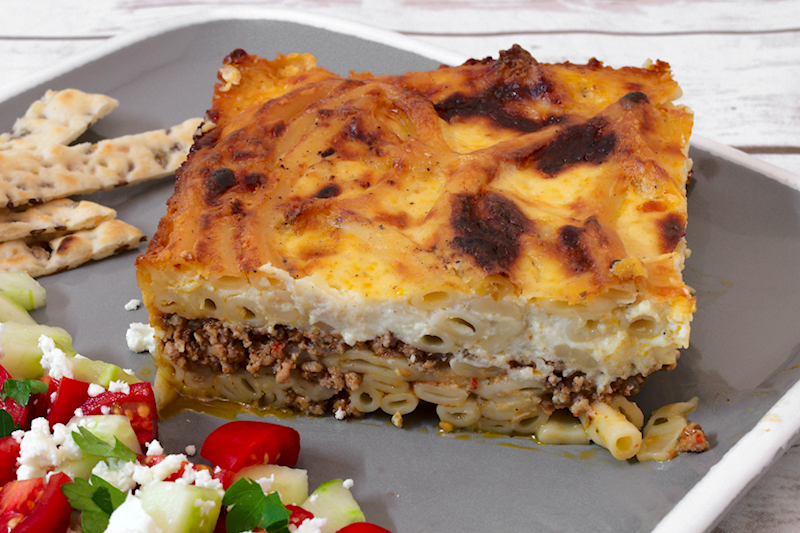 When it comes to comfort food for the Greeks, Pastitsio has a special place in their heart. It's difficult to describe the reason why but I haven't met anyone who doesn't start drooling listening to the word "Pastitsio".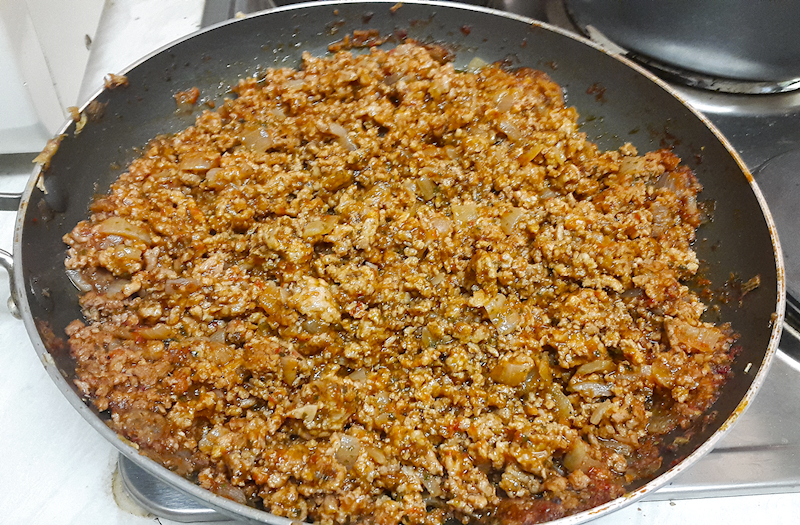 Being able to cook a nice Pastitsio is a great asset for every Greek housewife. Or, at least it was in the previous generations where the families had a more patriarchal structure. They still do, but modern lifestyle has led the wives out of the kitchen and into an office trying to make a living to contribute to the family budget. So, no more time for Pastitsio?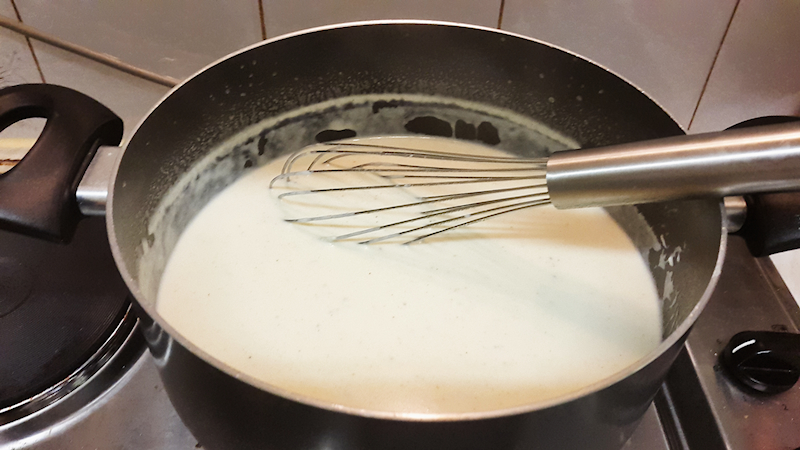 No, there should always be time for it. In fact, I have had stories about reasons of divorces being "she couldn't even make a nice Pastitsio!". Just to see how important the beautiful smell of nutmeg in the bechamel is for a man. The same holds for Moussaka.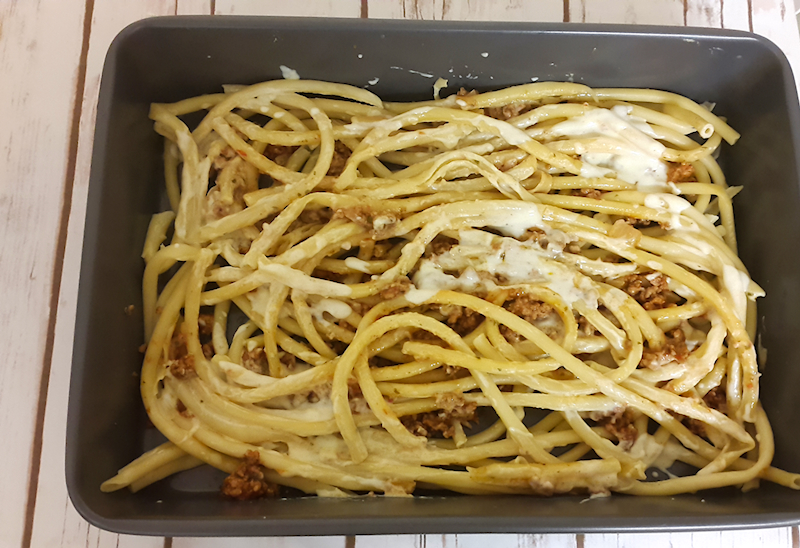 I admit, what I wrote can be considered against any feministic movement (which I strongly support!) but the truth remains:
If you want to win a Greek man's heart, cook for him a delicious Pastitsio! Click To Tweet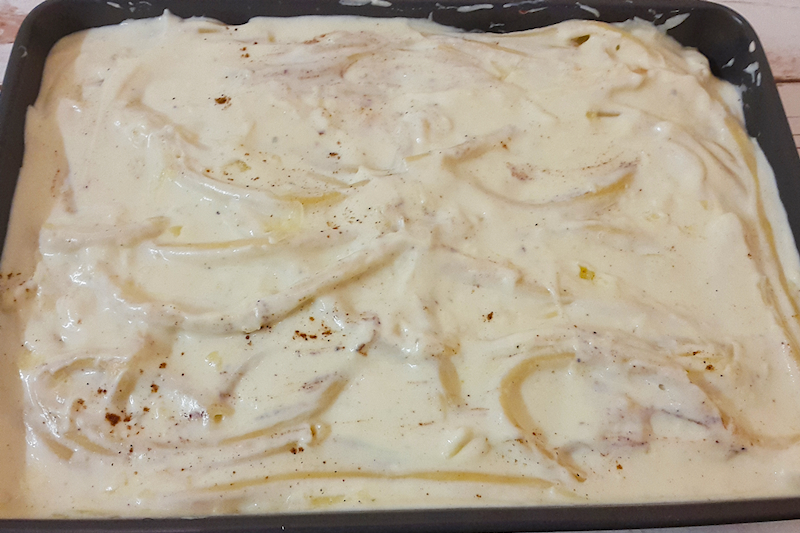 So, here I share with you a winning recipe. By the way, it's not only for Greek men but for everyone who enjoys a hearty meal.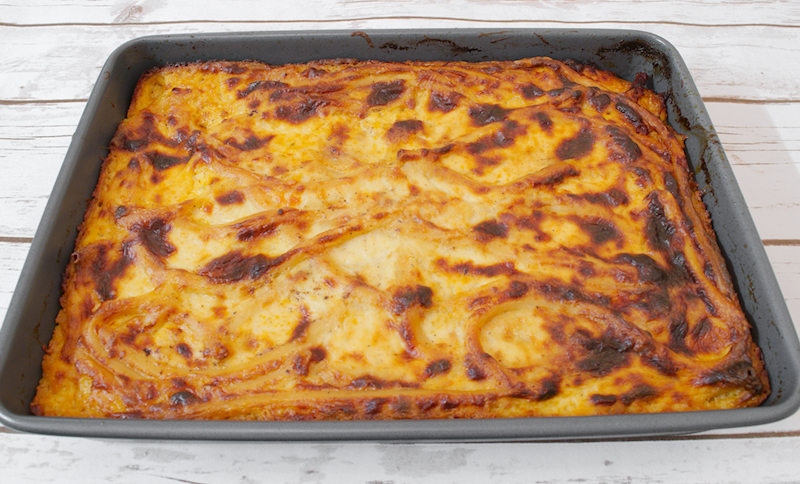 There a few tricks about making a good Pastitsio. First, you need a deep tray. I used a medium one here that easily serves 5-6 people. Second, you need to make your own bechamel sauce. Please, don't buy the ready-made white sauces. It's not the same. Third, it's important to let it cool down to room temperature before you cut it into portions. If you do it while hot, the pieces will fall apart.
And fourth, do it with love for the people you are about to share it with.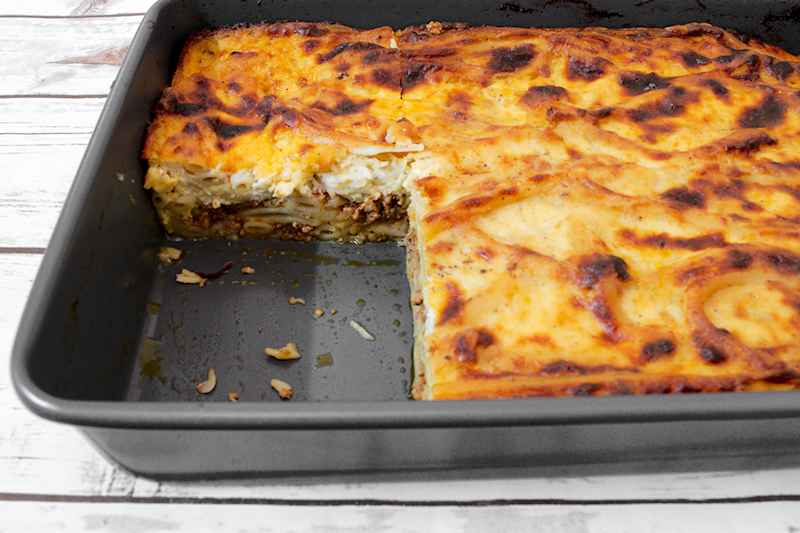 The pasta used for Pastitsio are quite special. They are thick macaroni with a large hole to absorb all the juices and flavors. You may be able to find them in supermarkets where they have the ethnic or world food. If not, as a desperate solution, you can use penne.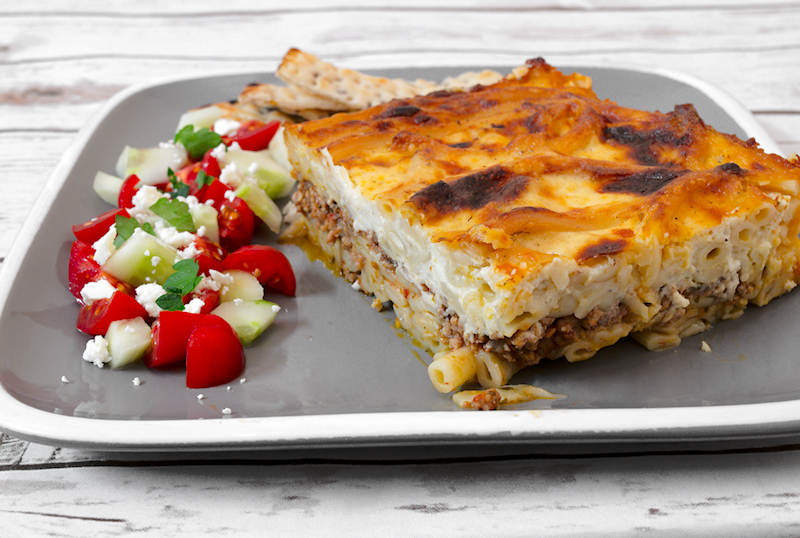 (Visited 3,195 times, 1 visits today)