A fast but delicious Greek appetizer with shrimps in tomato sauce topped with Feta. It's the famous Garides Saganaki.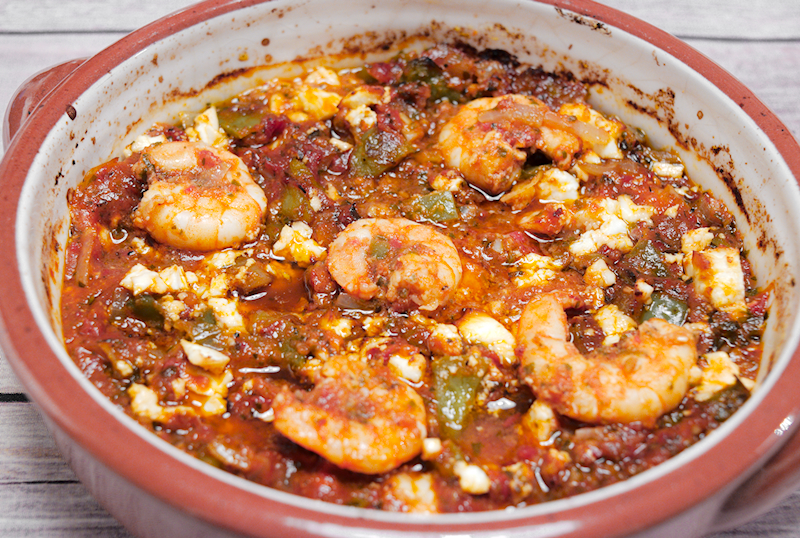 When it comes to seafood, Greek cuisine simply excels! As a county which is surrounded by the sea, the Greeks have used its resources to feed themselves for centuries. Naturally, they have developed authentic and delicious recipes by combining local products with fresh seafood.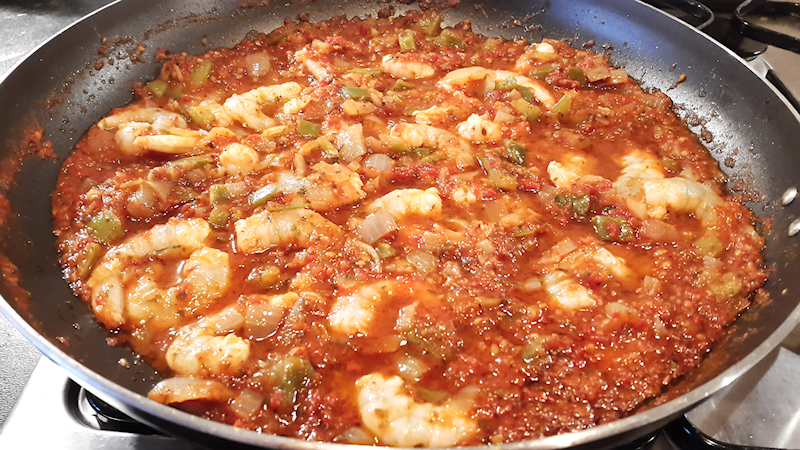 There is nothing (I repeat: nothing!) more pleasurable than sitting in a tavern by the sea and eating fresh seafood with a glass of Ouzo. One of the delicacies you can find is "Garides Saganaki", which is shrimps in a rich tomato sauce topped with Feta cheese.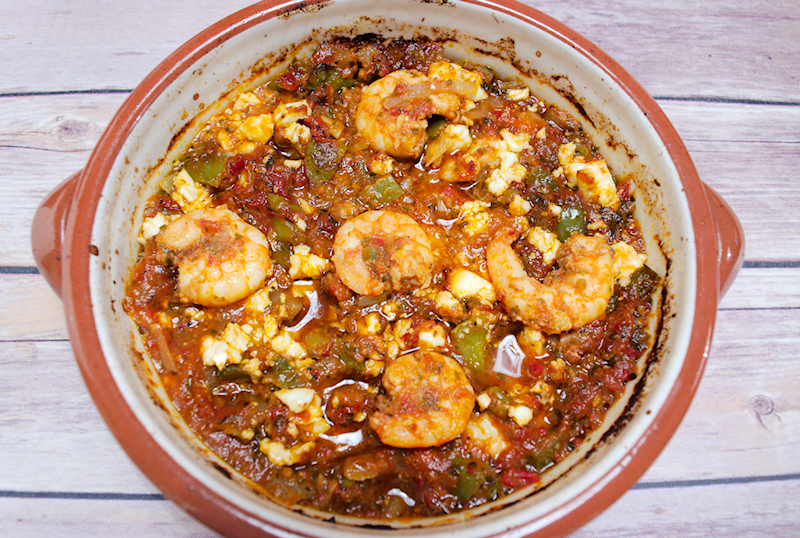 "Saganaki" is a word that describes something that is cooked in a frying pan. Another famous dish is the Cheese Saganaki, which is fried salty cheese covered with flour and served with squeezed lemon on top. Oh…I am drooling just by writing about it!
Garides Saganaki is usually served as an appetizer and easily helps you to drink your first sips of wine or Ouzo. Don't be scared by the combination of cheese (Feta) and seafood, they actually blend very well together. They key is the addition of a couple of shots of Ouzo or another anise-based liqueur to the sauce. The aroma is beyond any kind of description.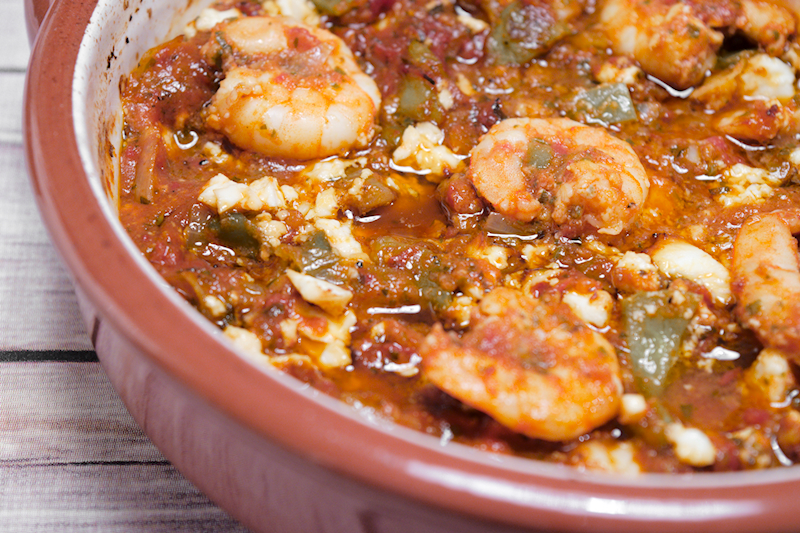 In case you have any leftovers (which you won't), you can make some rice or spaghetti and use the Garides Saganaki as a sauce. You will thank me later!
(Visited 9,275 times, 1 visits today)