A lovely recipe for stuffed squid with rice and herbs in tomato sauce. Very popular in Greece as "Kalamaria Gemista".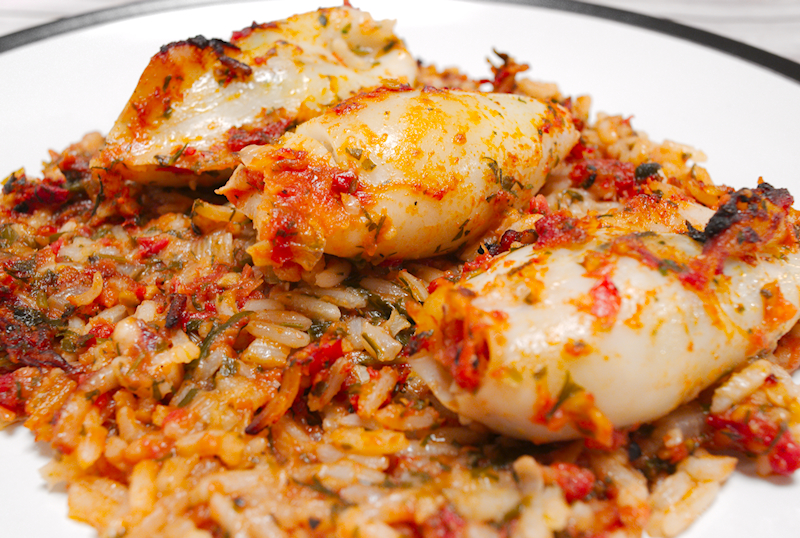 Calamari, together with cuttlefish and octopus, is my favorite seafood. There many ways to enjoy them. When they are small I like them fried, especially when they are fresh. Sometimes you can find a big calamari and grill it. Topped with olive oil and lemon takes you to heaven.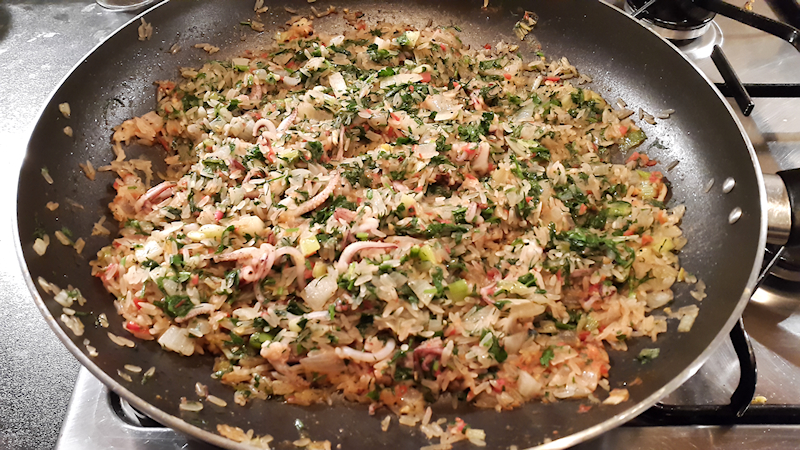 Squids come from the same family as calamari but…they are cheaper and a bit harder. It's not easy to find the real calamari where I live so one has to do some sacrifices. In other words, I fooled myself with some squid.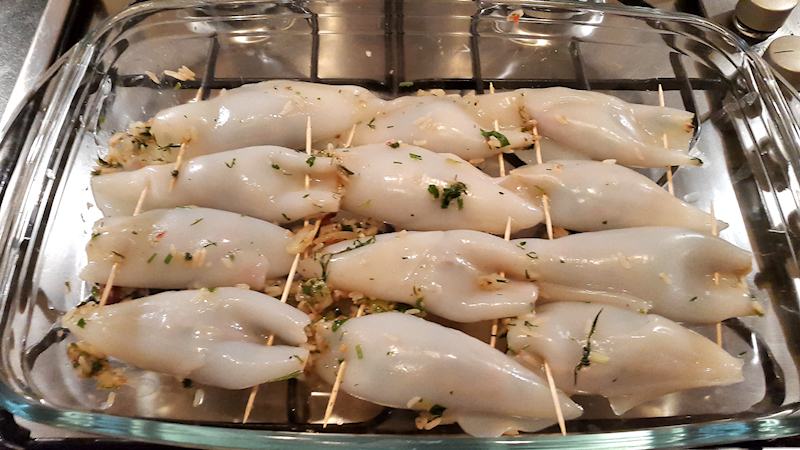 Stuffed squid is becoming quite popular in Greece lately. The common stuffing is rice and herbs. However, people also use spinach and sometimes mince meat. I followed the first and simple version this time. This is a hearty dish that can feed many people so do not hesitate to make it for a small family gathering.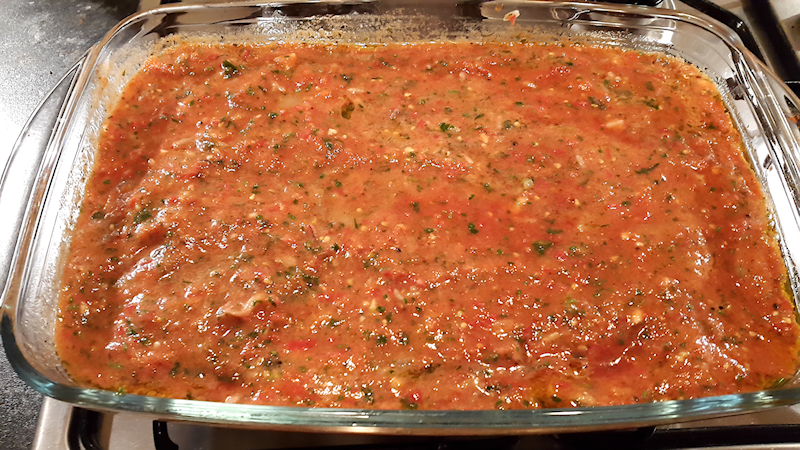 The squids I found were quite small so I used 12 of them for ~ 4 portions. If you find larger ones, I believe one or two of them are enough for one person.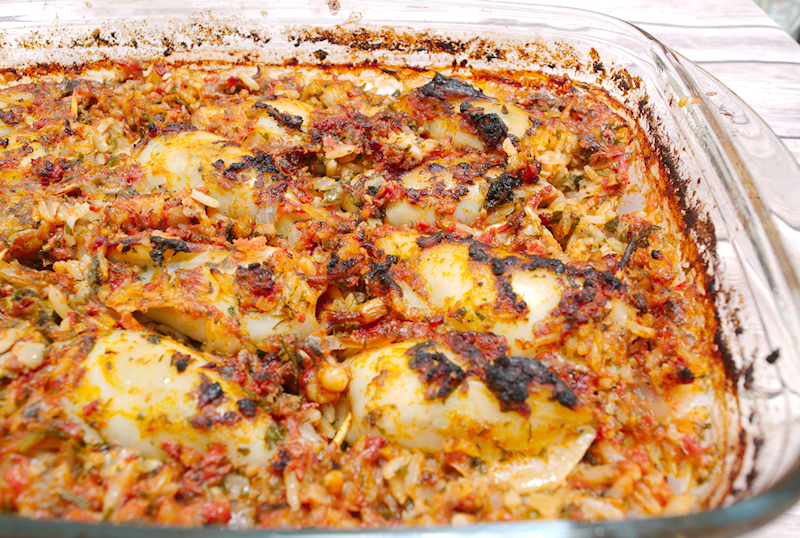 Cooked in the oven, the stuffed squid tenderize and get the flavors and aromas from the herbs and tomatoes. If you are only familiar with the fried calamari they serve in restaurants you will be amazed of how delicious are these little creatures when they are slowly-cooked in a sauce. Yummy!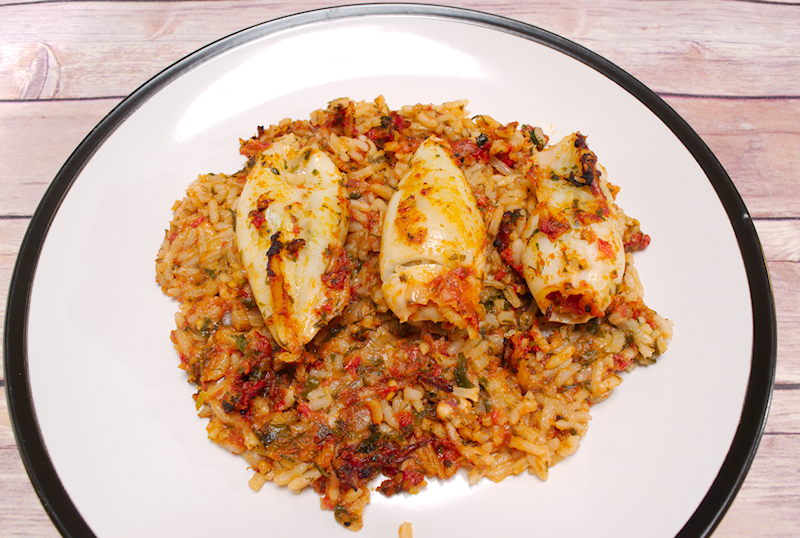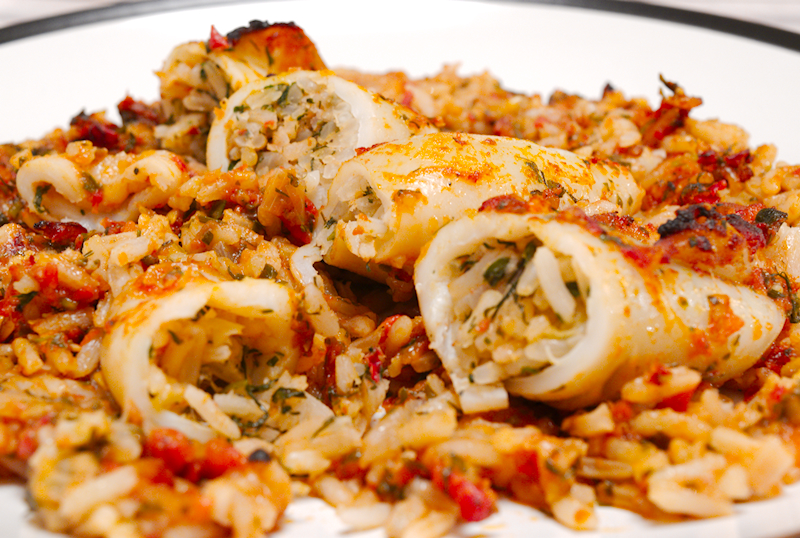 (Visited 47,917 times, 13 visits today)