Simple and fast recipe for one-pan pork bites with peppers topped with Feta cheese. A hearty meal to be served with home made fries or rice.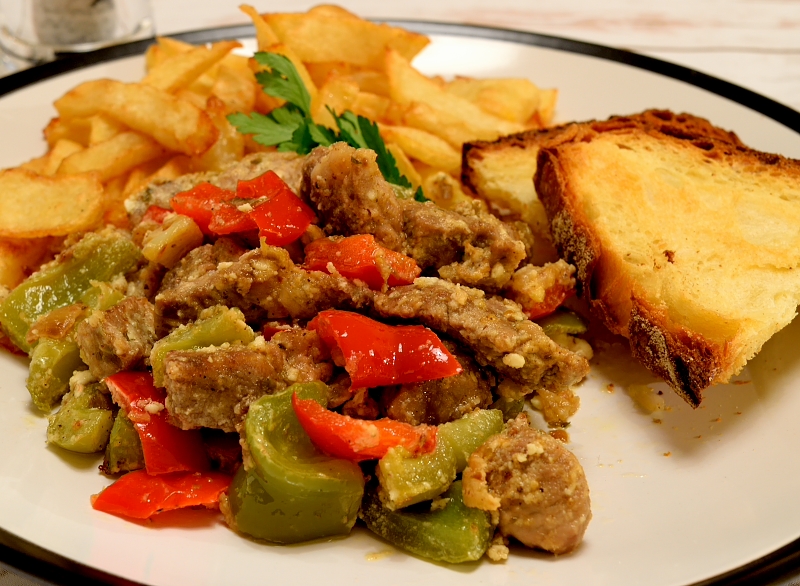 Pork is my favourite meat. Period. I love pork steaks on the grill, leg or pork belly in the oven, in the frying pan, doesn't matter how you cook it, I love it! It came as a shock to me when I lived in France and realized that it's considered "second-class" meat that you would never offer to your guests. Never!
"Tant pis", as the French would say, meaning something like "too bad". I enjoyed the French cuisine but never stopped searching for some nice juicy pork steak.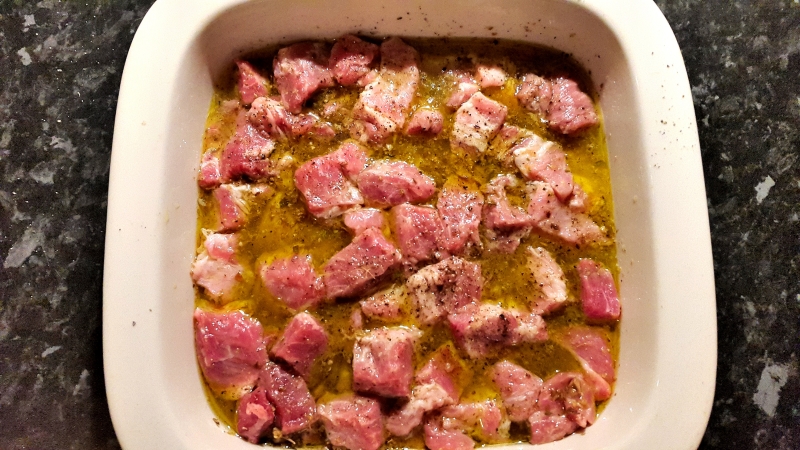 What I connect with pork is little amateurish taverns in small villages in Greece, in the mountains or the islands. They are typically run by an old man with his wife and they only cook what they found in the local market that day. Cannot be more authentic than that!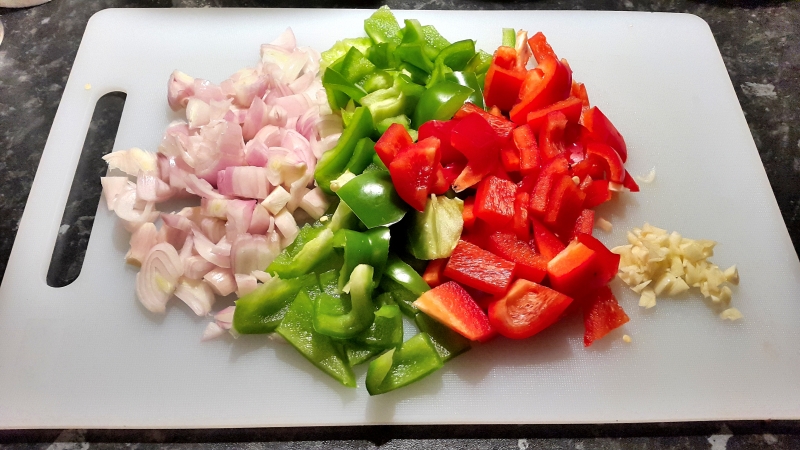 I will never forget sitting in a small tavern in Crete, which looked more like a coffee shop for old men. Nothing fancy, quite the opposite. They had 3-4 tables on the road, with buses coming every 10 minutes, 10 feet from your table. Would you eat there?
Probably not, and I agree. However, I did. The owner/chef/waiter/accountant was ~ 70 years old. There was no menu and he told me he could make me some pork in the pan, a salad, fries, local cheese and red wine from his own vines. That was it.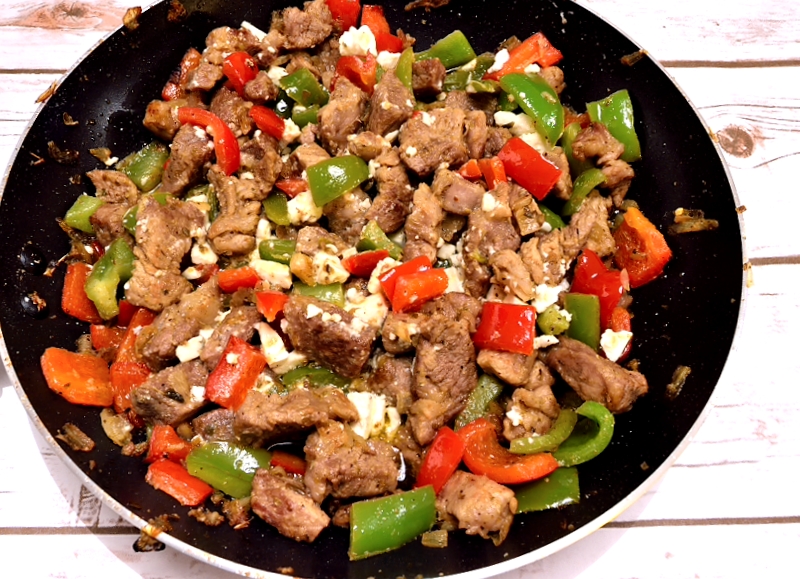 It was one of the best meals in my life! 9 years later I still remember it. The pork was so fresh and delicious. He cooked the pork while his wife made the fries in their house, just above the tavern. When we finished the first bottle, he offered us another bottle for free and joined our table. We kept drinking and chatting until 1 am. Even the buses had stopped. Unforgettable evening.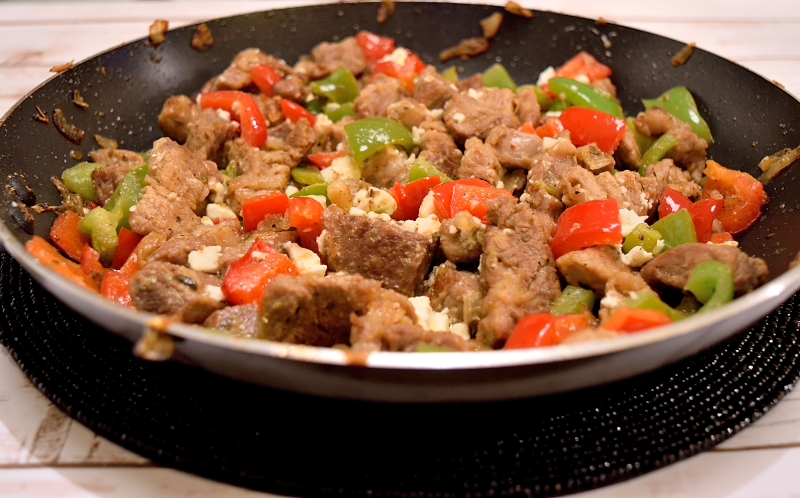 As you can understand, this recipe is my attempt to mimic the pork I had that evening. It's close but I think the quality of pork made a huge difference.
Give it a go and try to imagine you are in Crete having dinner while watching the moonlight falling into the sea (rather than buses).
(Visited 7,097 times, 6 visits today)