A recipe for delicious spicy turkey pie with peppers and herbs. A healthy option for everyday lunch or a starter.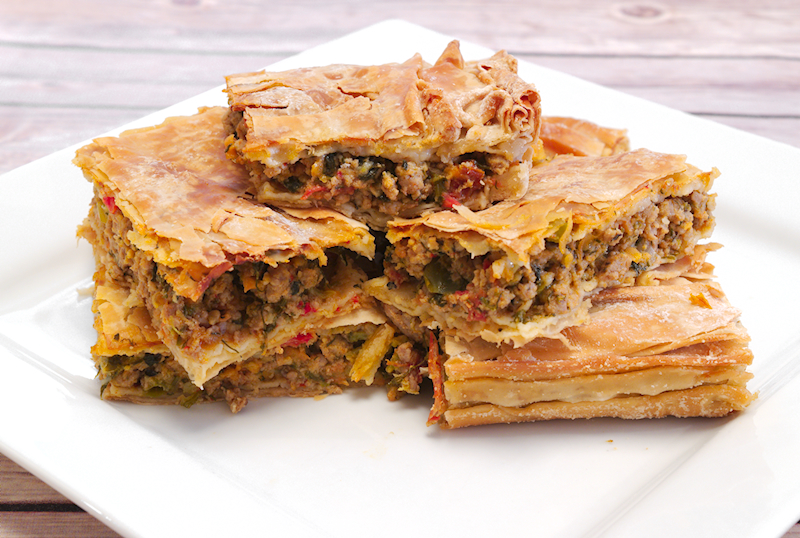 My obsession with pies is quite obvious from my posts during the last 18 months. Doesn't matter if it's a vegetarian (like Spanakopita) or meaty one, I just love the taste of something being sandwiched in filo pastry.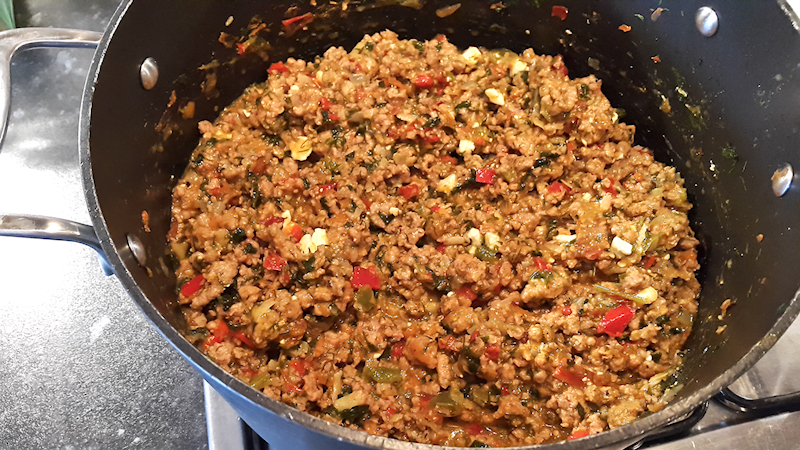 The passion of Greeks for pies is difficult to describe. There is a pie in almost every table that you're invited to sit in. They make pies with everything. Even wild greens found in the mountains or in their garden. Or with what was left from the previous day. Everything goes!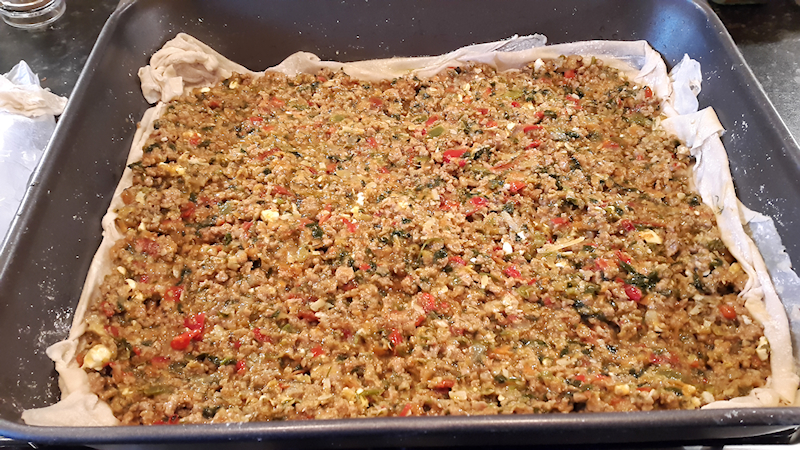 I guess this habit or tradition comes from the years that Greece was a poor country (even poorer than now, if you can believe it) and people had to feed themselves and their families with cheap ingredients that were easy to find. Add a couple of eggs, make the pastry with flour and water and…voila! The whole family is fed.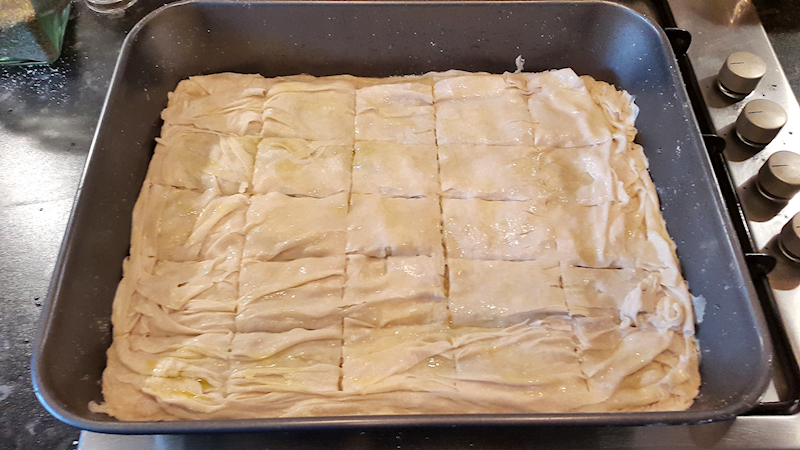 This spicy turkey pie is not only easy to make but will also save you from making lunch for a couple of days. It's quite healthy and nutritious and can please anyone. I used mince turkey thighs as they have much more taste than the turkey breast. If you are after an even healthier option, you can use turkey breast of course.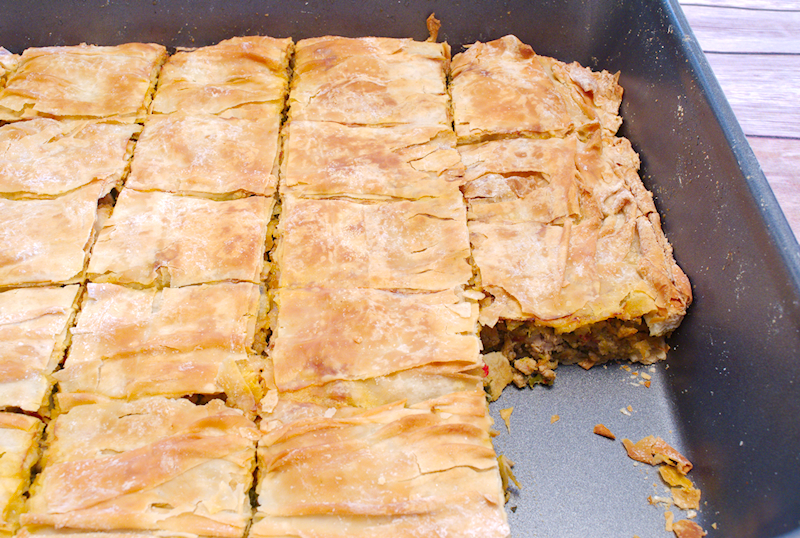 The big difference in every pie is made by the right filo that you are using. Let's face it, the ones you find in the supermarkets can do the job but they are far from…amazing. Puff pastry can be an option and may be is better suited for this kind of pie. Here, I…cheated as I had some traditional filo pastry that I bought in Greece. It's so great that I fill one suitcase with it whenever I visit Greece!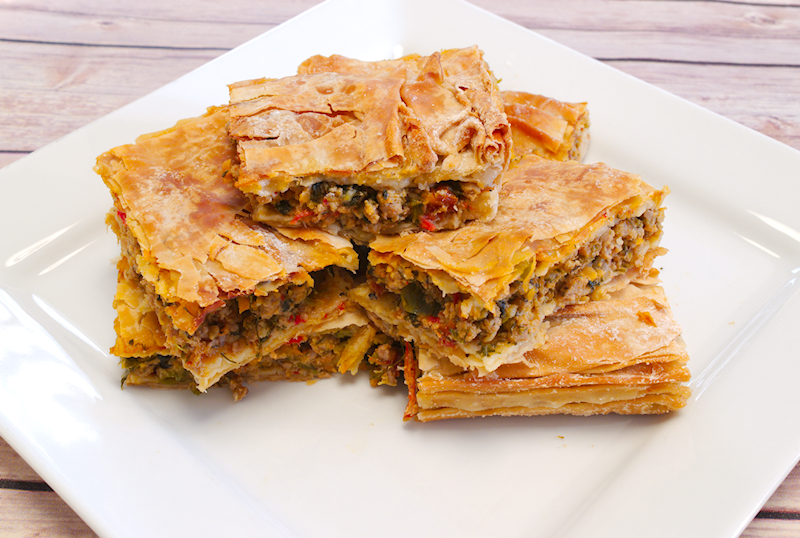 (Visited 2,277 times, 1 visits today)