A recipe for kale and spinach filo rolls with dill and feta cheese. A delicious treat to boost yourself with iron and vitamins.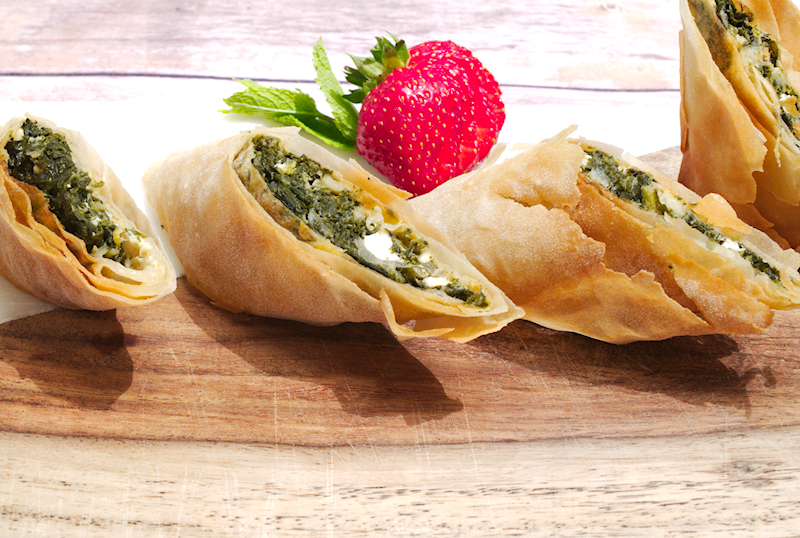 As I continue my culinary journey to the land of pastries, I had to do some rolls involving my favorite greens. Spinach and kale.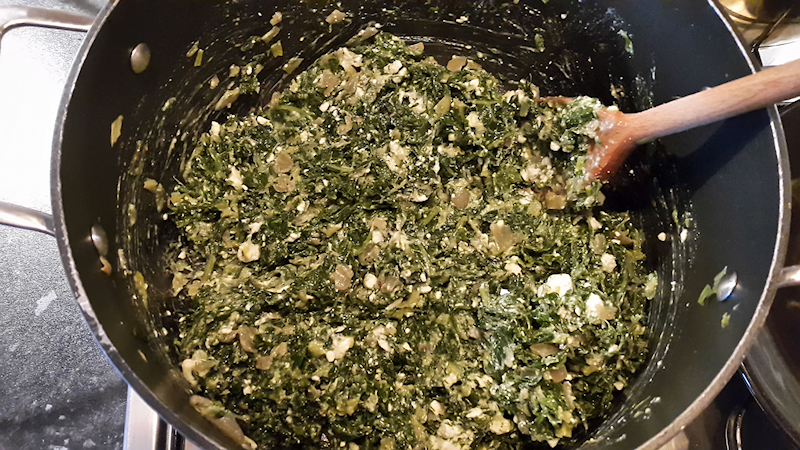 Both spinach and kale are very nutritious and can boost your immune system with vitamins and iron. In terms of taste, I think that they complement each other. You have the slightly bitter taste of spinach and the "nuttier" taste of kale. Win-win situation.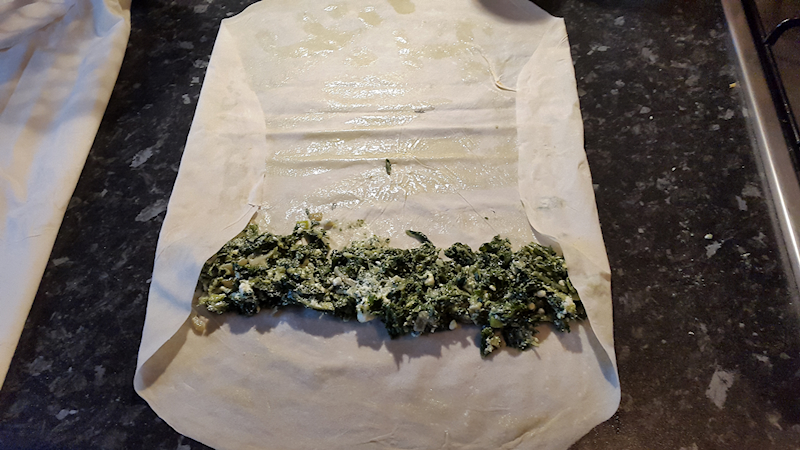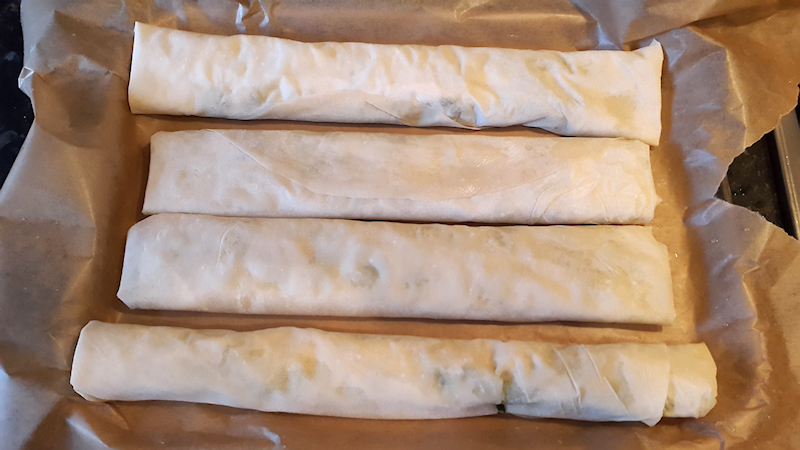 Onion and leek is a standard addition in the famous Greek spinach pie (Spanakopita) so I am using them here too. Spinach and fresh dill go so well together so I couldn't do without dill's aroma.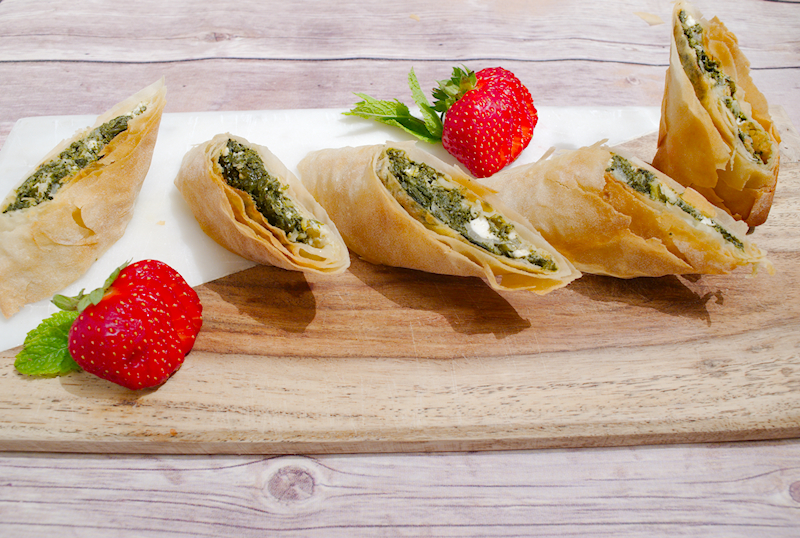 As always, the choice of the filo pastry makes most of the difference. Simple filo sheets from the supermarket will do fine. I used hand-made "village-type" Greek filo and it was delicious. You could also use Yufka sheets and pretend you are making Turkish Boreks!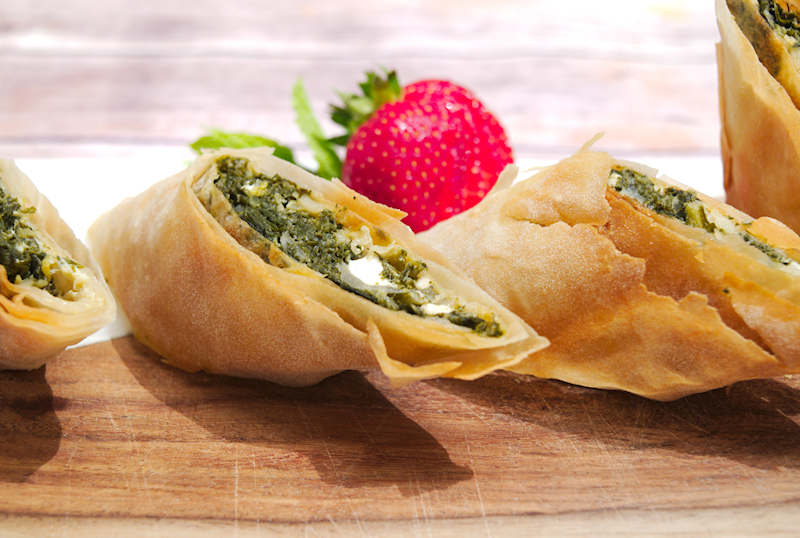 (Visited 3,684 times, 1 visits today)