A simple but delicious smoked sausage and eggplant pie recipe. Tasty, crunchy and full of aromas!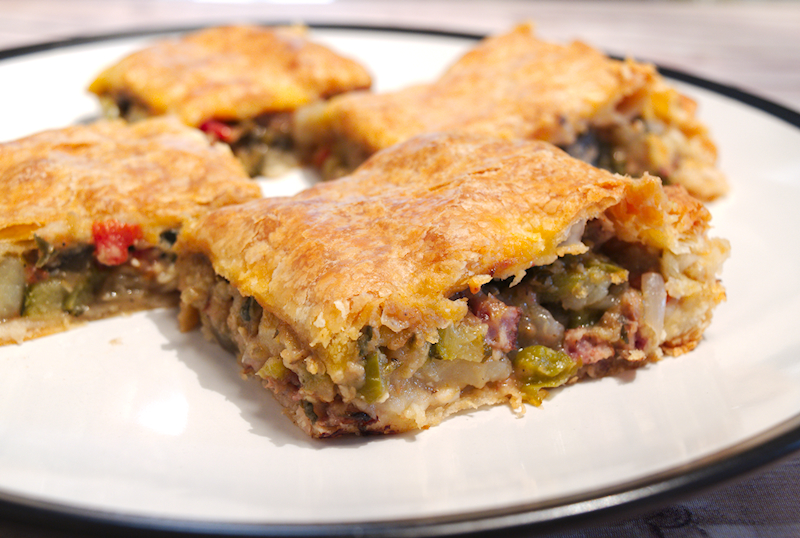 I was a naughty boy last week. No, nothing serious that needed the police to be alarmed or anything. The weather was nice and we decided to have a barbecue. Lamb chops, chicken wings, pork ribs, turkey burgers, Greek sausages…everything. It was such a feast but too much meat for my liking.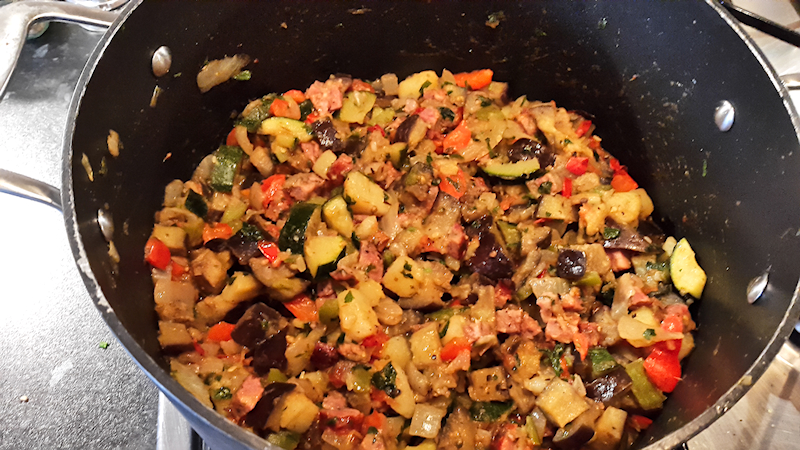 In order to clear my sins away, I decided to make a vegetarian pie to keep me going. The guilt of eating lamb chops would go away with some eggplant and zucchini. It was a good plan.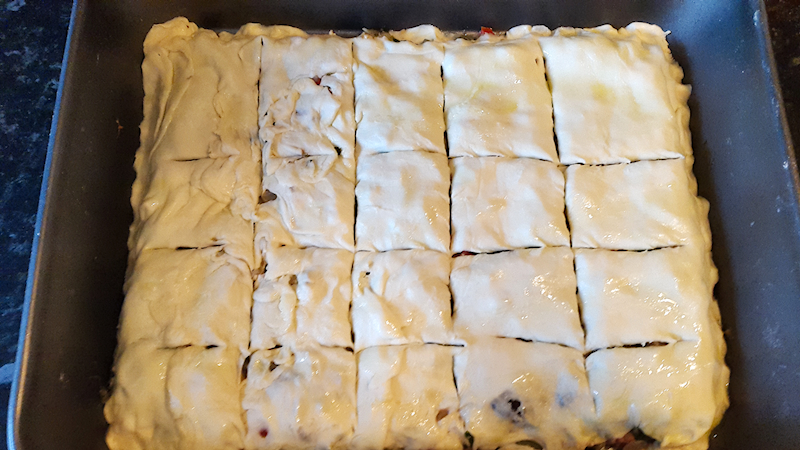 Until…I saw that I had some smoked sausage left in the fridge. Damn it! I had to use it. Buy-buy my vegetarian pie, hello my new smoked sausage and vegetables one.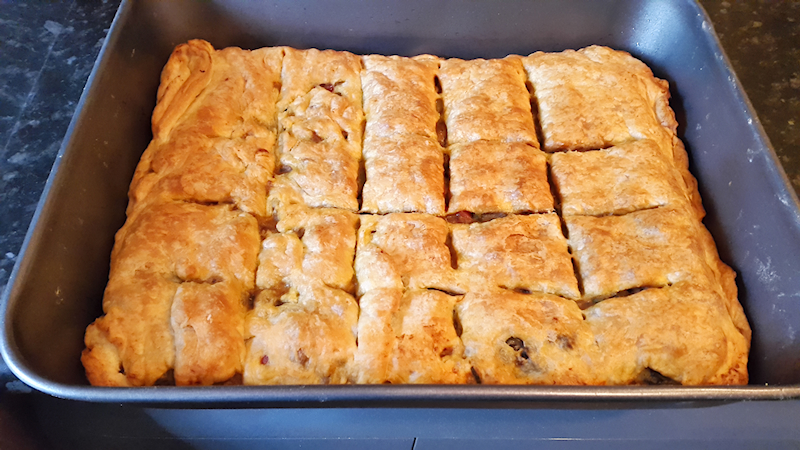 Smoked sausage doesn't need to be cooked a lot, so it's introduced at the end of the cooking process. I used some potatoes to give it a thicker substance. Potatoes need to be introduced in the beginning, as it takes more time for them to be cooked.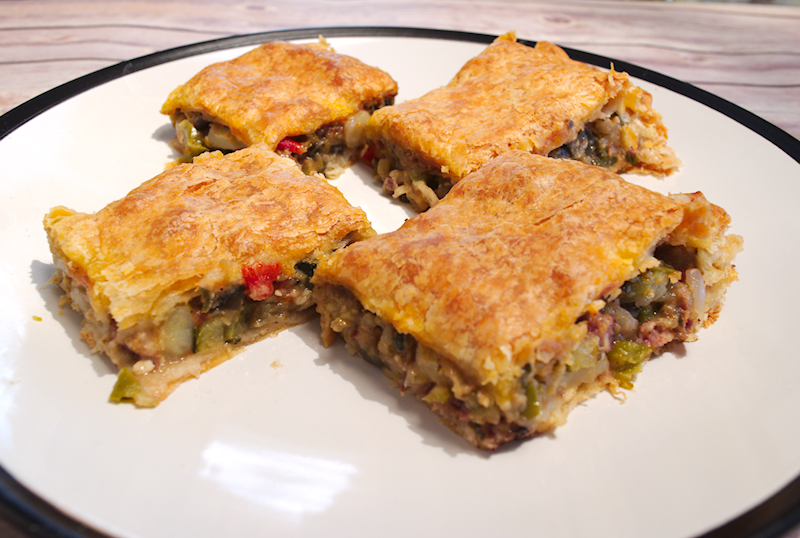 This is another pie in my series of pies. I don't think this one has a special name in the Greek cuisine, I would call it "Everything Goes Pie" as I literally put in there everything I had and could think of.
As a fast solution, I used puff pastry sheets that turn to be quite nice. If you can find a more interesting Filo pastry sheets, you can give it a try.
(Visited 2,014 times, 1 visits today)