This is an easy recipe for zucchini stuffed with beef and rice in an egg and lemon sauce. A hearty and delicious Greek stew with Avgolemono.
There are some dishes that don't get the attention they deserve. Maybe they are considered bland or not really interesting to be included in a restaurant menu. However, when they are done well and with love, they are heaven!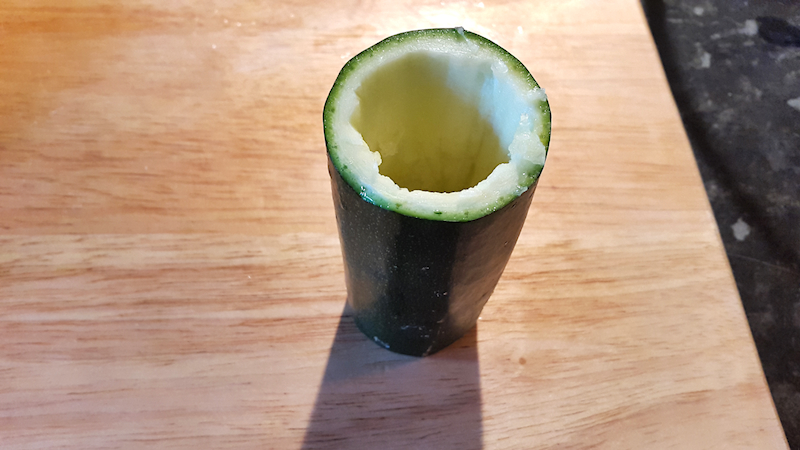 Stuffed zucchini are one of these dishes, in my opinion. When you are hungry and you go to a Greek restaurant you don't just fancy stuffed zucchini, do you? However, if you try one of the traditional recipes that our mother and grandmothers used I am sure you will change your opinion.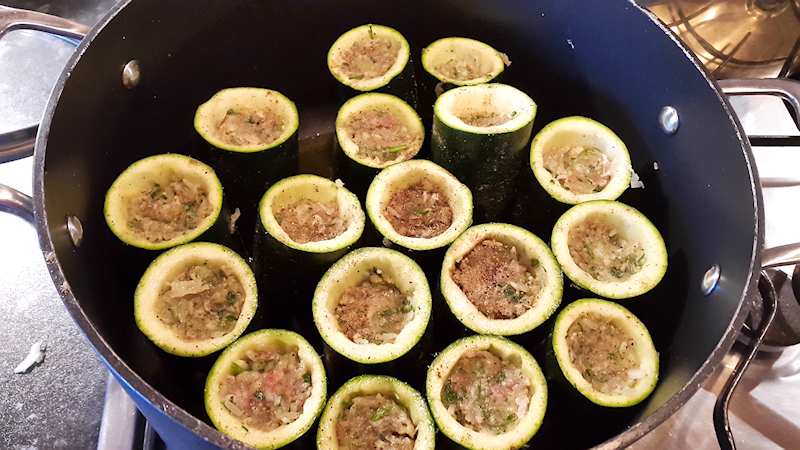 This stuffed zucchini stew is a perfect example where the gorgeous egg and lemon sauce (Avgolemono) takes the dish to another level. I don't think that this kind of sauce is popular anywhere else. But maybe I am wrong. It sound strange at the beginning (Egg and lemon? Seriously?) but when you try it you never go back to bland gravy-type of sauces.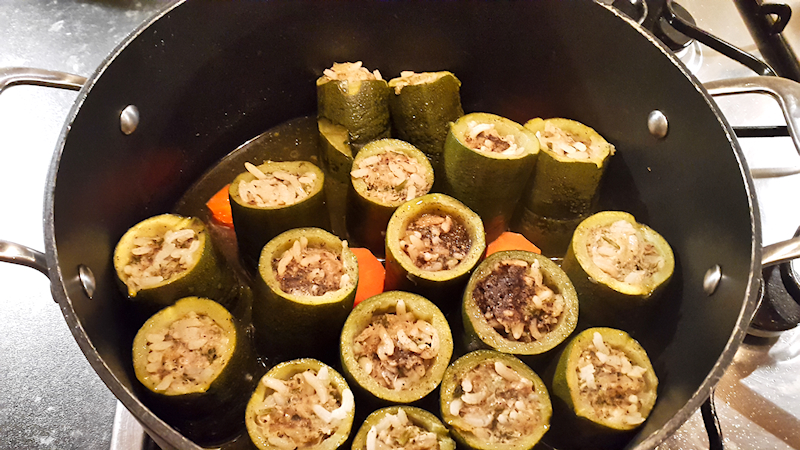 Of course, as a respectful Greek stew, stuffed zucchini need their herbs. Parsley and dill of course, with dill being one of my favorite herbs together with fennel. Just leave some on the side to add it to the Avgolemono sauce at the end.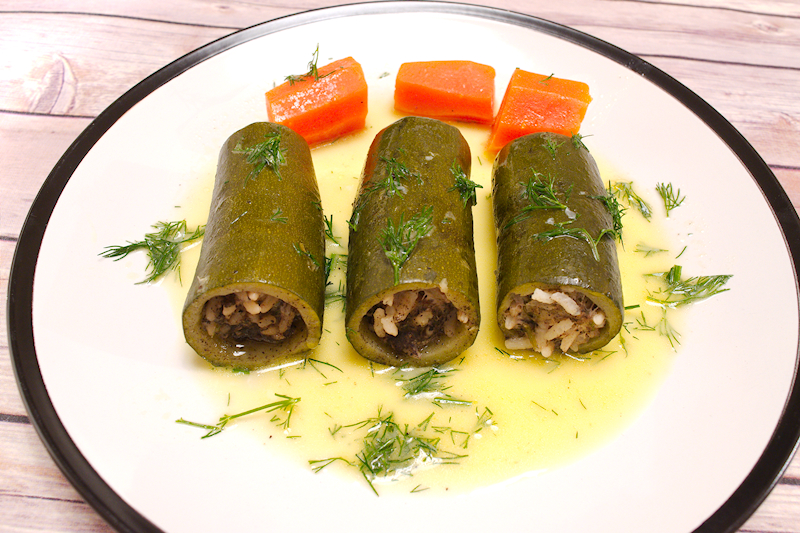 It looks a bit time consuming but it's not really. The only difficult part is the removal of the flesh of the zucchini. After that, you slow cook it for about 1 ½ hours and it's done. The sauce can be ready in 2 minutes.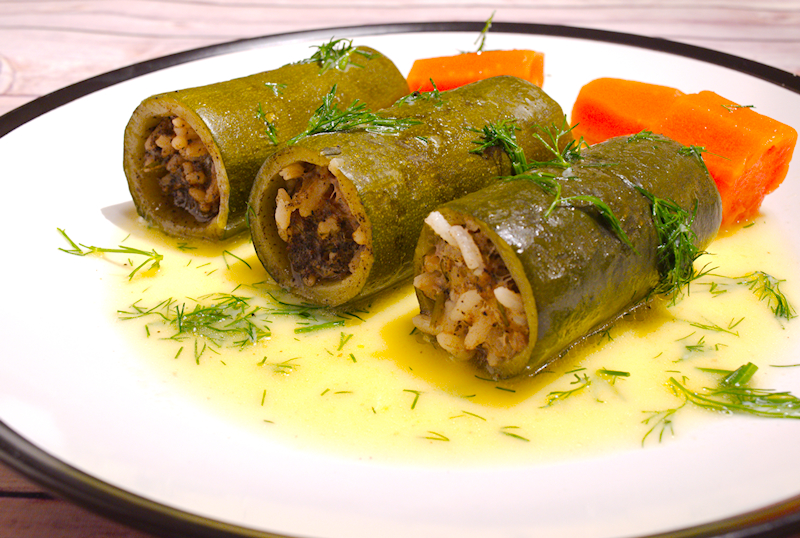 (Visited 5,388 times, 1 visits today)