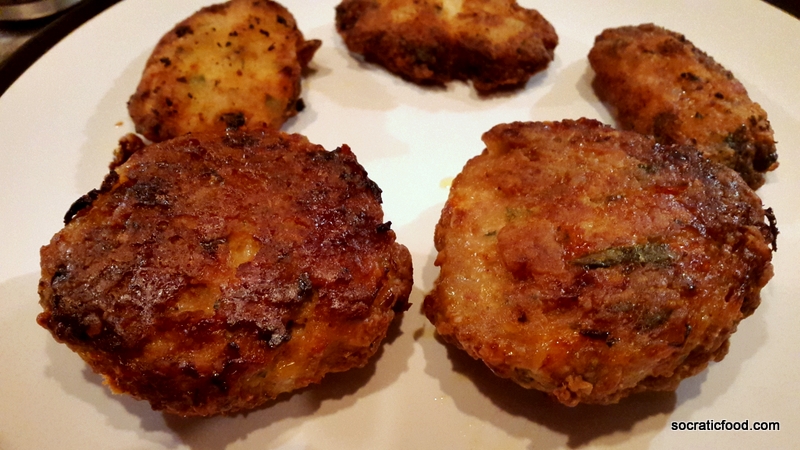 Turkey burgers do not have to be boring, they can be juicy and tasty too. Just use the right herbs and spices and you have some low-fat burgers to surprise your guests or family.
I was in a great tavern at Nafplio a few months ago and we ordered a "mix grill" to make sure that we tried all of the meat delicacies they had to offer. You know, usual things like lamb chops, pork chops, veal burgers, sausages etc. All of them were very fresh and tasty but we were surprised at how amazing their turkey burgers tasted!
It's hard to find chicken or turkey mince where I live so when I accidentally found some turkey mince I immediately thought about that tavern in Greece and wanted to try and do it myself. I ran immediately to the fresh herbs department and got some thyme, which was the more distinct flavour followed by cumin.
We all like our burgers soft and moist. Use some sliced bread soaked in beer and the results will be excellent!
Ingredients (~ 12 burgers)
750 gr (26 oz) of turkey mince from thighs.

1 egg

1 ½ onion.

1 red pepper.

4 garlic cloves.

1 bunch of thyme.

1 bunch of flat-leaf parsley.

1 teaspoon of cumin.

4 pieces of sliced bread.

1 can of lager beer.

½ cup grated mozzarella.

Salt and ground pepper.
Add the onions, garlic, red pepper and parsley in a blender and chop them roughly. Try not to make a smooth paste.
Place the turkey mince in a large bowl and add the mixture from the blender. Add the egg, cumin and thyme and knead well with your hands. It's a good idea to use some disposable latex gloves because turkey mince seems to be very sticky.
Tear the bread into smaller pieces and place them into a bowl. Pour in half of the can of beer and use a fork to mash the bread. Remove the excess beer and add the bread into the bowl with the turkey. Add the mozzarella, season with salt and pepper and knead well. Cover with cling film and put it in the fridge for a couple of hours. Drink the rest of the beer.
Spread some extra virgin olive oil in a tray. Use the turkey mixture to create relative flat burgers and place them on the tray. Cook for ~ 15 minutes in a preheated oven at ~ 200 degrees Celsius (390 F). Lower the heat to 160 Celsius (320 F) and cook for another 30 minutes.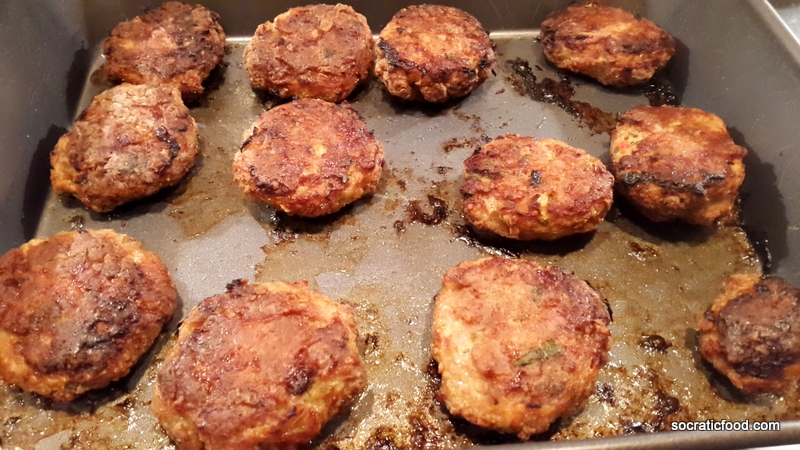 Turn the burgers over to make sure they are cooked on both sides. Serve them warm with a salad or some potato cakes.
Bon appetit!
(Visited 748 times, 1 visits today)