A hearty recipe for brown lentils with smoked sausage and spinach stew. A guilty pleasure with a boost of iron.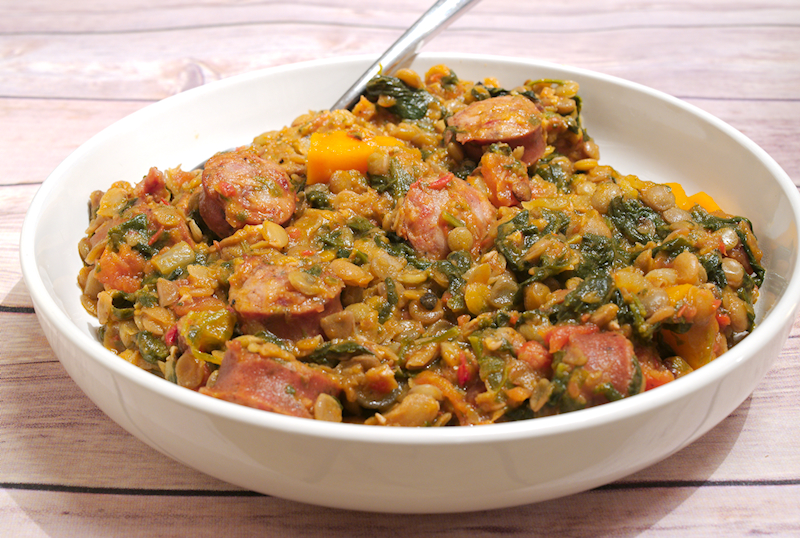 Lentils and sausage! Strange combination, isn't it? One would eat a lentils soup or salad as a part of a healthy diet. Add sausages and you ruin everything!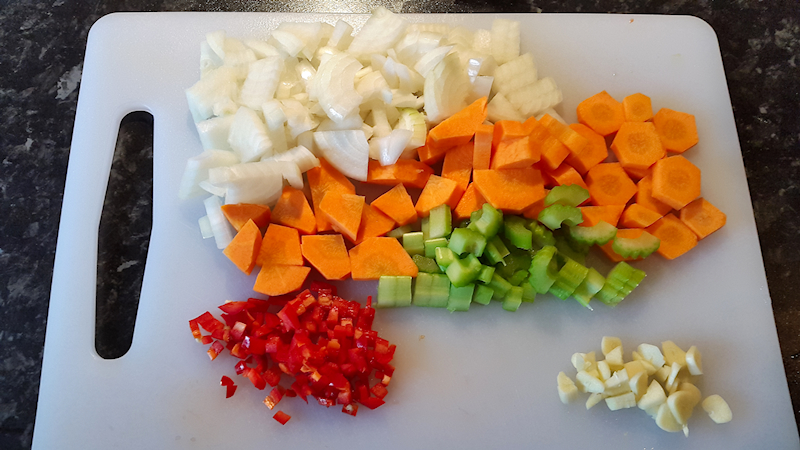 You may be right but many of us would like to enjoy the benefits and taste of lentils while having a dose of meat in there. Interestingly, the tastes blend quite well. Add some spinach and you have an iron and protein boost.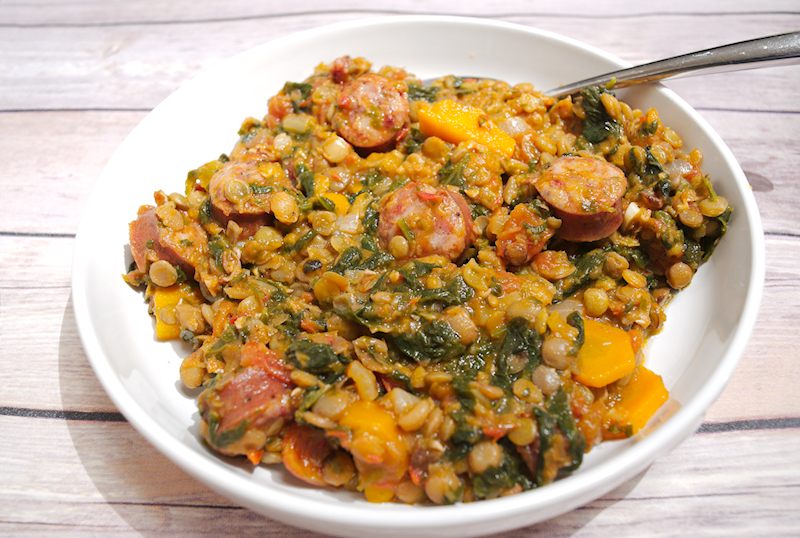 The choice or sausages is important but not critical. They need to be hard-is so you can slice them and don't get destroyed while cooking. English sausages are not good for this dish. You could try some Italian or Polish sausages.
During my last visit in Greece, I visited a Cretan deli and bought some locally produced sausages. The ones I used where made following a recipe from a local monastery in Crete. Very good quality meat (pork) and herbs from the Cretan mountains. Lucky me!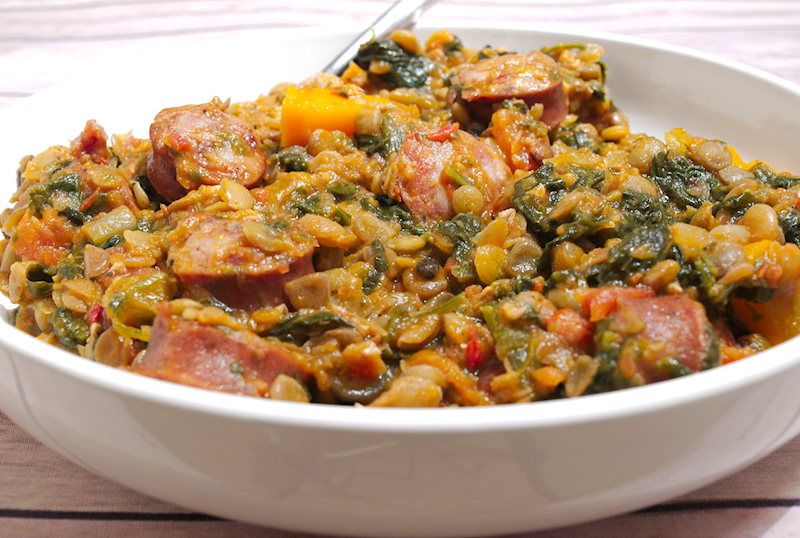 If you have been following my recipes, you should know that I always add some fresh tomatoes when I make a red sauce. If I was in Greece or Italy, I would only use fresh tomatoes, especially in the summer when they are juicy and sweet. Here, I have to pay lots of money to buy some decent tomatoes but definitely worth it. So I use a combination of fresh and tinned tomatoes. Not bad.
(Visited 2,572 times, 3 visits today)