A gorgeous recipe for butter beans with chicken in the oven (Gigantes). The fresh tomatoes and herbs bring the dish to another dimension.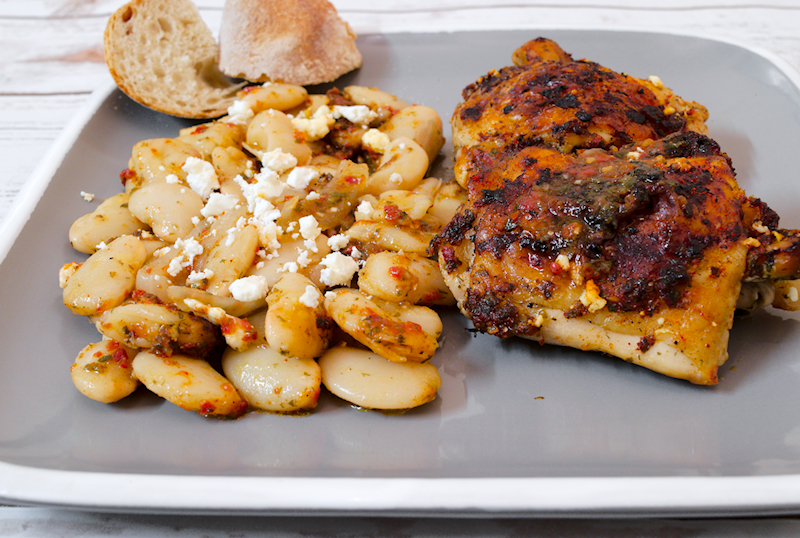 I love beans! They are healthy, nutritious and, more important, they taste great when they are cooked appropriately. The bean soup is considered the "national dish of Greece" and I have already expressed my admiration for it.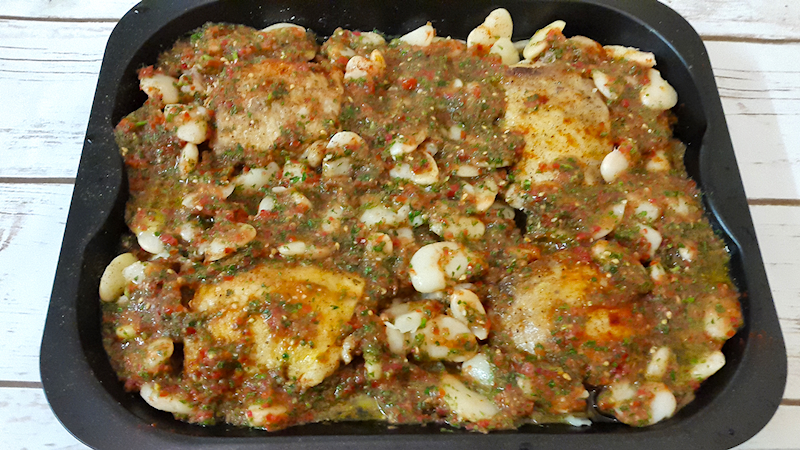 Butter beans is a slightly different story. In many countries they are mostly used in salads and I don't think they get the attention or appreciation they deserve.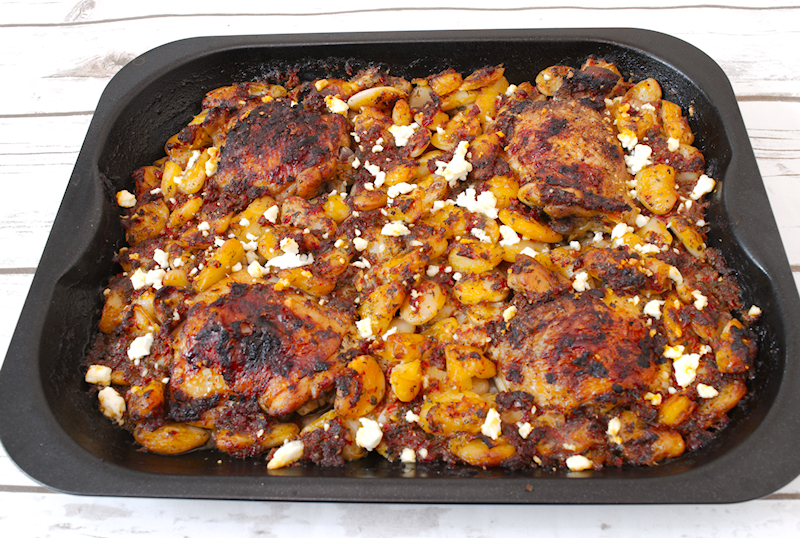 One of my favorite dishes in Greek cuisine is the butter beans in the oven ("Gigantes sto fourno"). The butter beans are called "Gigantes" in Greek, which means…gigantic! It makes sense, right?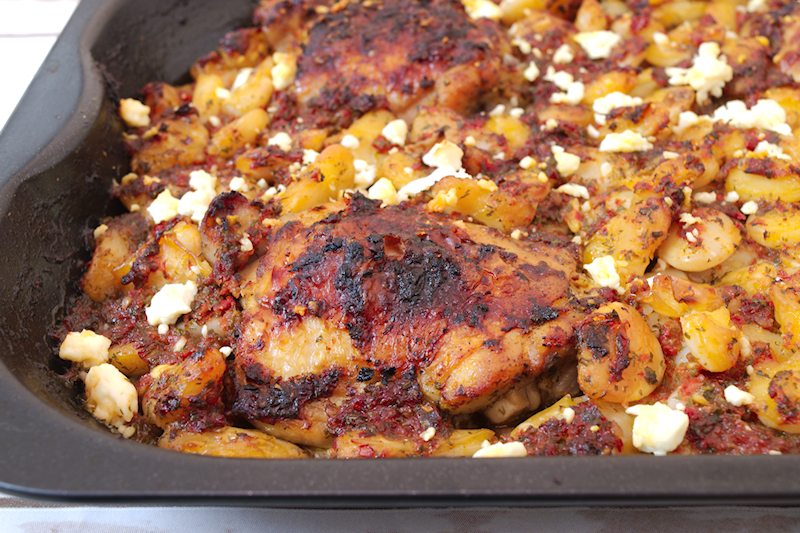 So, "Gigantes" are traditionally cooked in the oven with fresh tomato, olive oil, onions and fresh dill. Can be eaten hot or cold, with some Feta on the side. The fresh dill makes it a heavenly dish!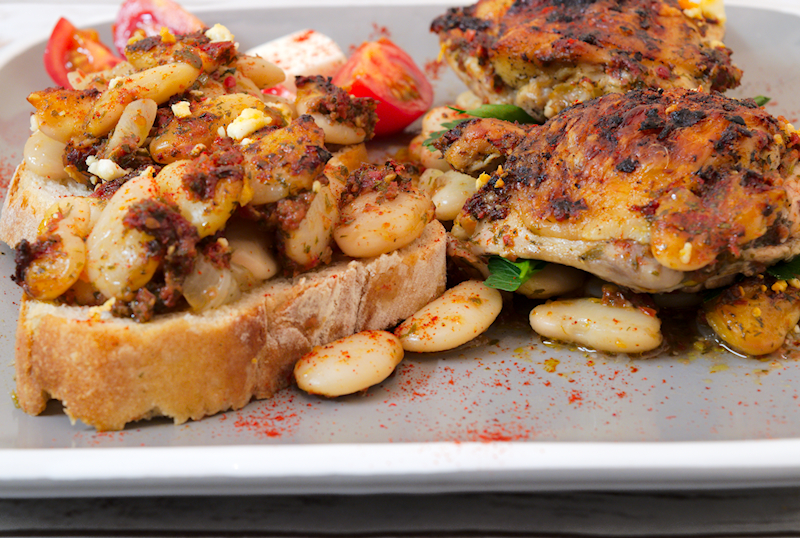 As I wanted to make it more like a complete meal (I am part-time bachelor so I like to have left-overs after a busy day at work) I added a few chicken thighs. When cooked together with the rest of the juices, the chicken gets some of the aromas from the herbs and tomatoes.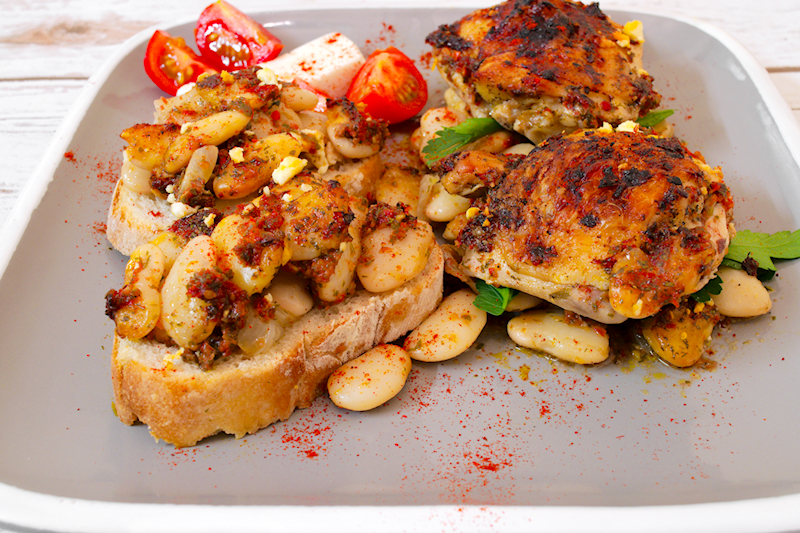 I am in heaven I tell you! Mouth-melting beans in an oily tomato sauce with juicy chicken. Priceless!
(Visited 4,494 times, 1 visits today)