This is a very simple and easy recipe for spicy chicken and bean Enchiladas. It's cheesy, it's meaty and is awesome!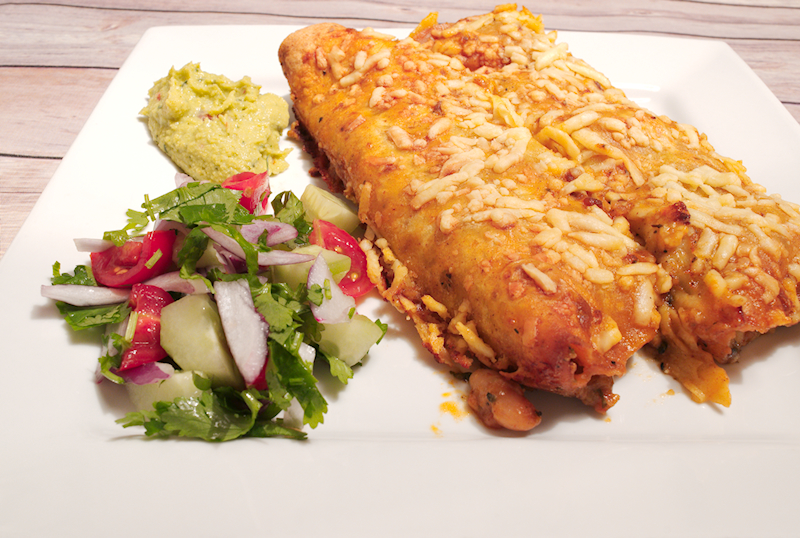 There are two reason why I decided to make these chicken and bean enchiladas. First, it has been some time now that I have been craving Mexican food. I don't remember when was the last time I had some. Maybe during my trip to San Francisco, a few months ago.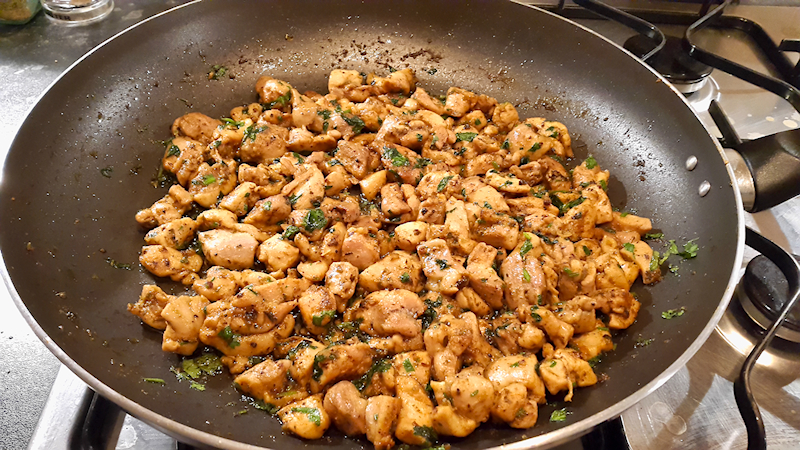 Second, and more important, Kondje had made a large pot of bean stew and we needed to consume somehow. We ate 2-3 times but there was a lot still left.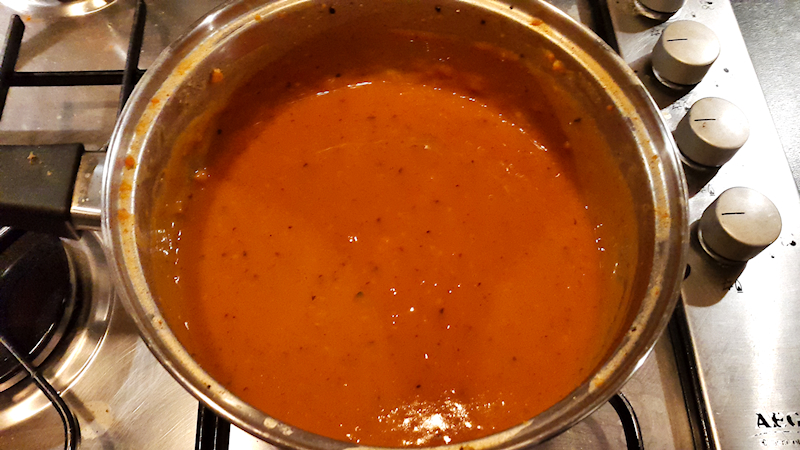 I know that most of the people use beans from tin cans when they make Mexican food, especially Enchiladas. Personally I don't like them. I prefer the food I put on my table to be fresh and homemade. At least I try.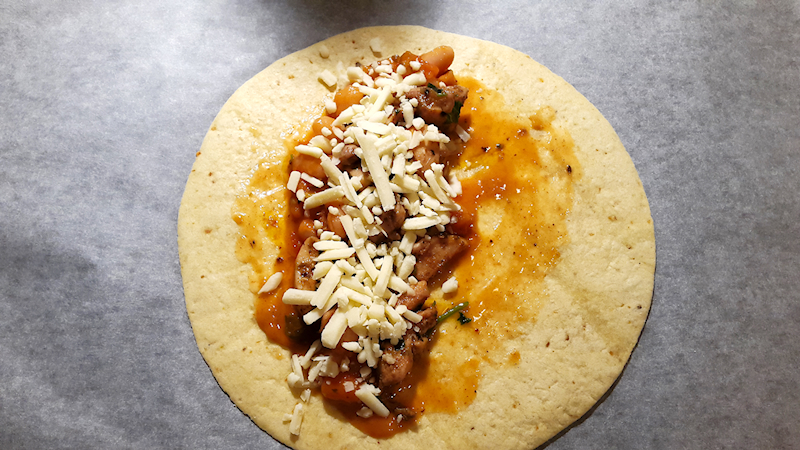 So the bean stew was made in a tomato sauce, similar to a Fasolada soup. The beans gave the Enchiladas a particular flavor.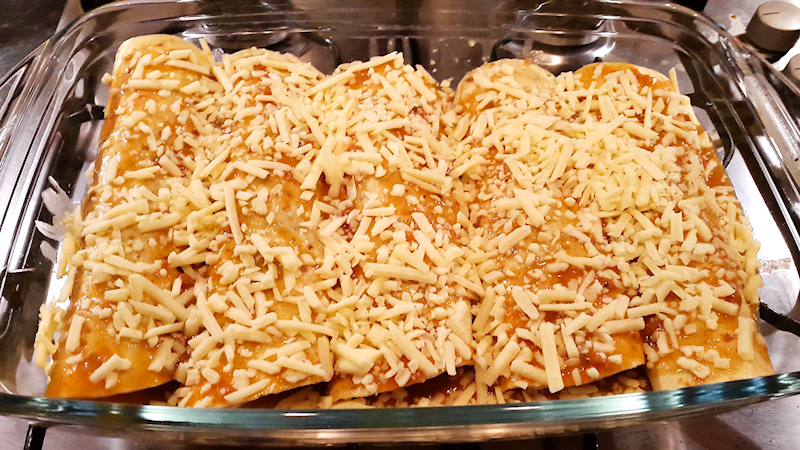 One of the most important factors for successful Enchiladas is the sauce. I had a quick look around and found this lovely recipe for Enchilada sauce. I have to admit, the sauce was awesome! Thank you Kate for sharing it with us.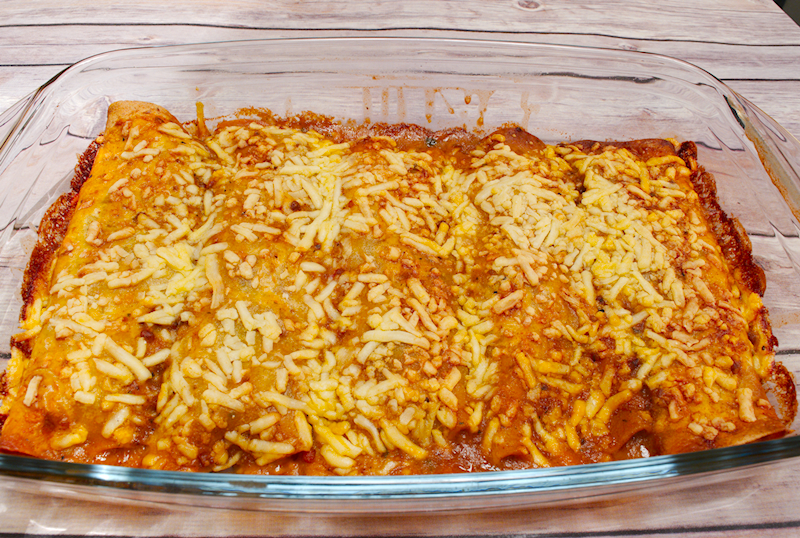 So, go ahead and make it. It's easy, it's meaty and is a lovely meal for the whole family.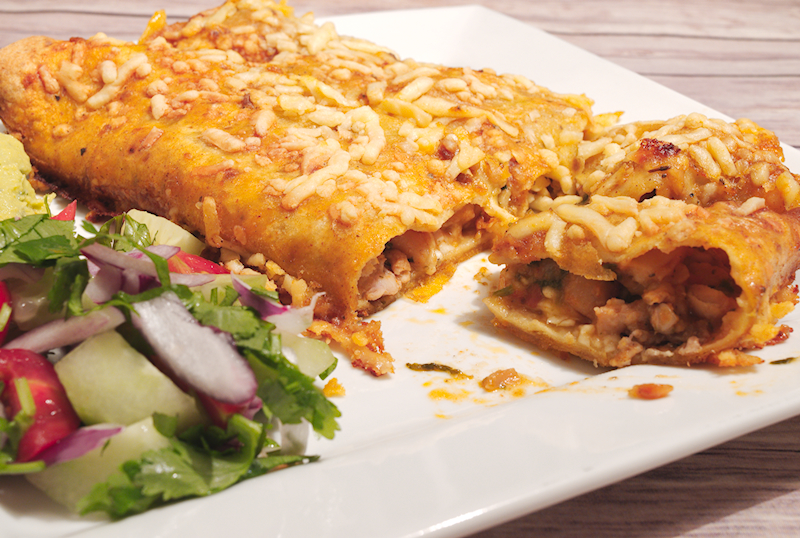 (Visited 1,092 times, 1 visits today)