A tasty and simple recipe for butter beans with spinach in the oven. It takes some time to prepare but the result is awesome!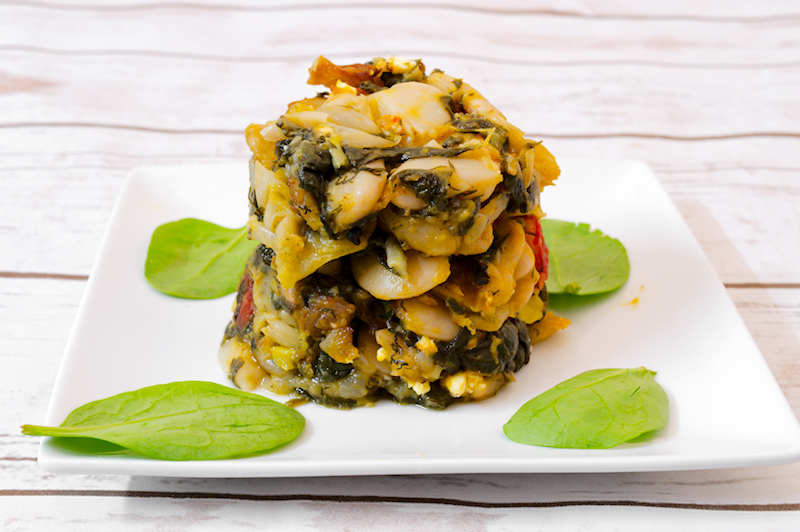 I just noticed that it's my third consecutive recipe that is vegetarian (or even vegan if you skip the Feta topping)! I didn't do it on purpose but I think, subconsciously, I am preparing for the big feast during the Christmas period.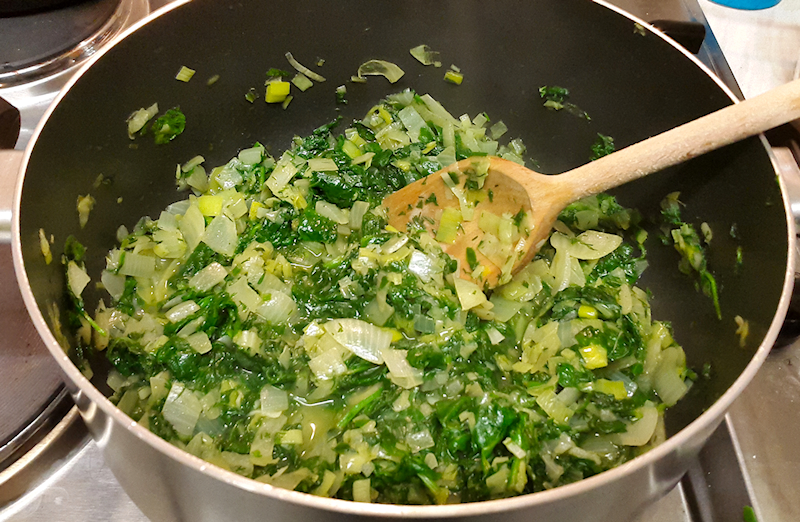 I love spinach and I love beans so the marriage of these two ingredients into one dish was quite obvious. I did some research and found that it's a traditional dish from Epirus, a mountain region in the north of Greece that is famous for its vegetables and herbs.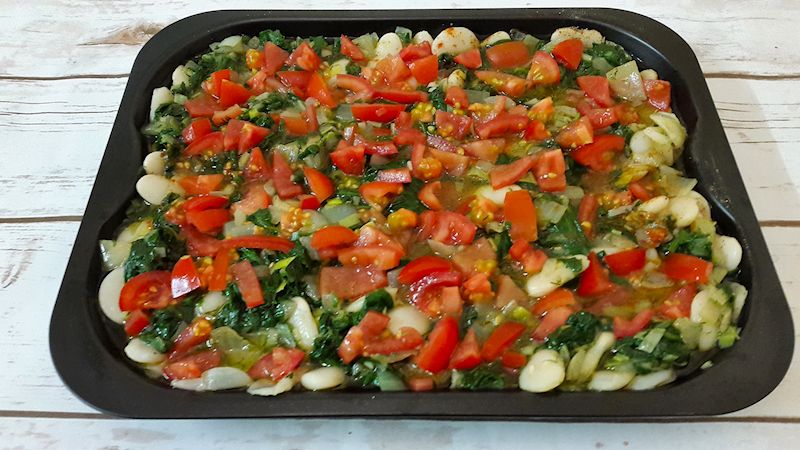 Of course, I modified it a bit to be according to my liking. So, fresh dill and tomato was added. I always use dill when I cook spinach. I think they go so well together!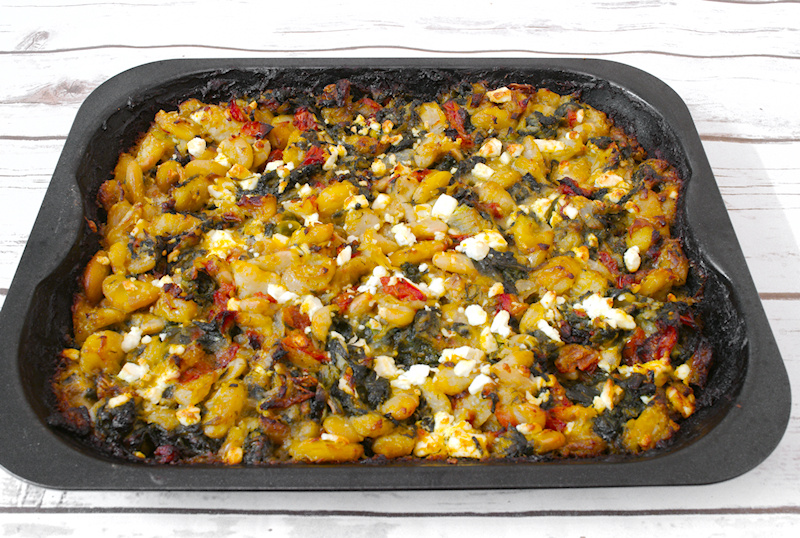 I believe you could cook it in a pot as a nice bean stew but I like the butter beans in the oven. It gives them some color and crispiness. Yummy!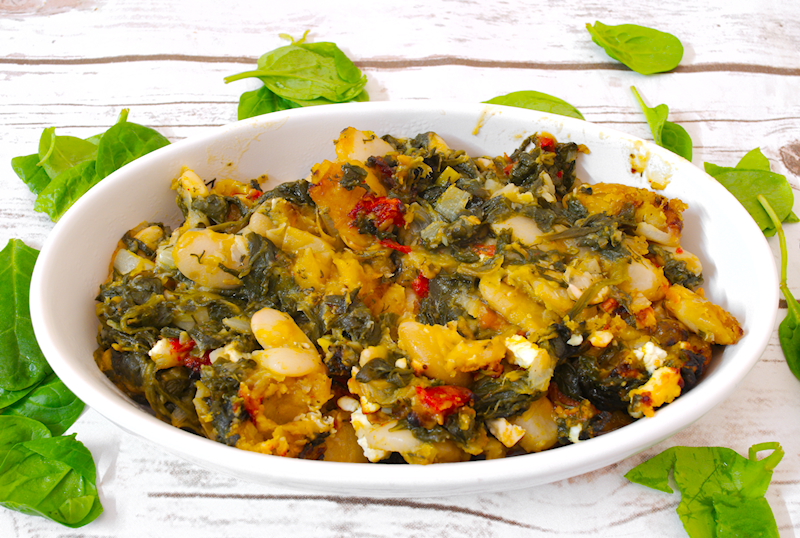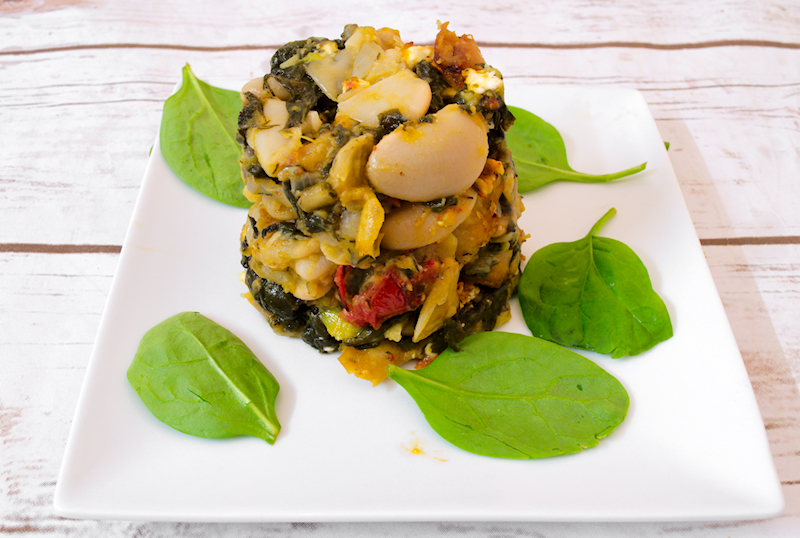 (Visited 4,110 times, 1 visits today)