A simple but hearty alternative version of Spanakopita. Spinach, leeks, onions and herbs covered in a corn flour batter.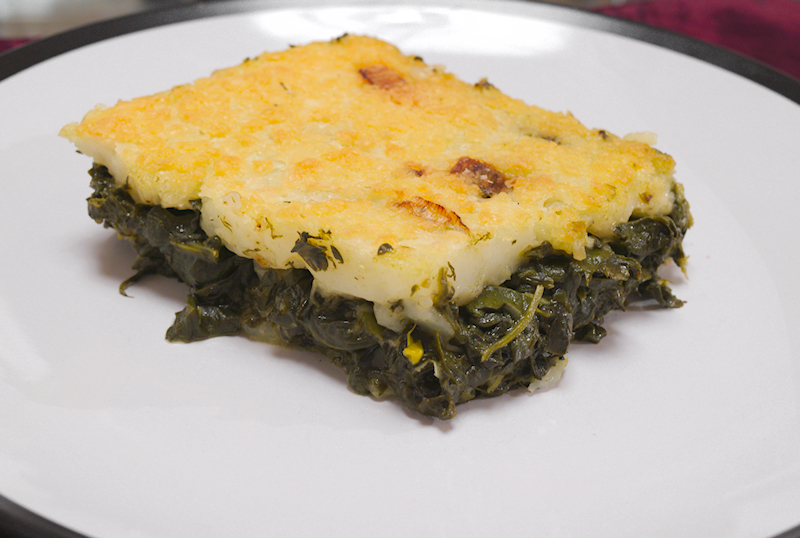 I am probably the biggest fan of Spanakopita. Honestly, I can eat it every day for a month or so. Or until my stomach starts complaining.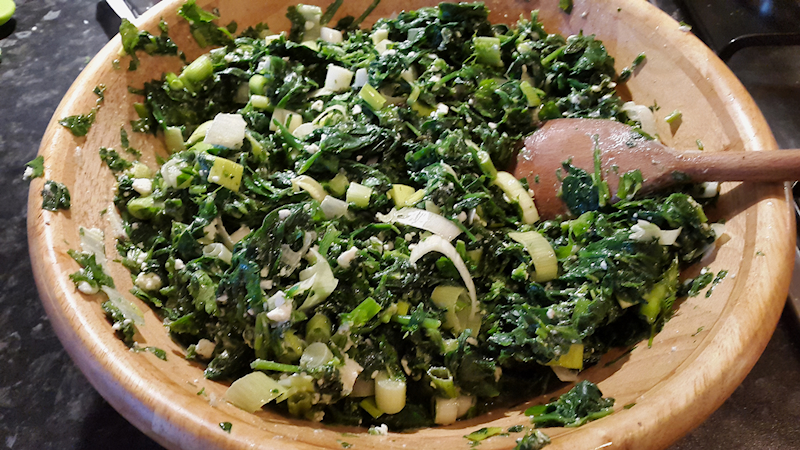 Spanakopita usually needs some kind of filo pastry, ready or home made. But this is an alternative version that uses a rough pastry (or batter) made simply with cornflour, water and milk. I would call it "the poor man's Spanakopita".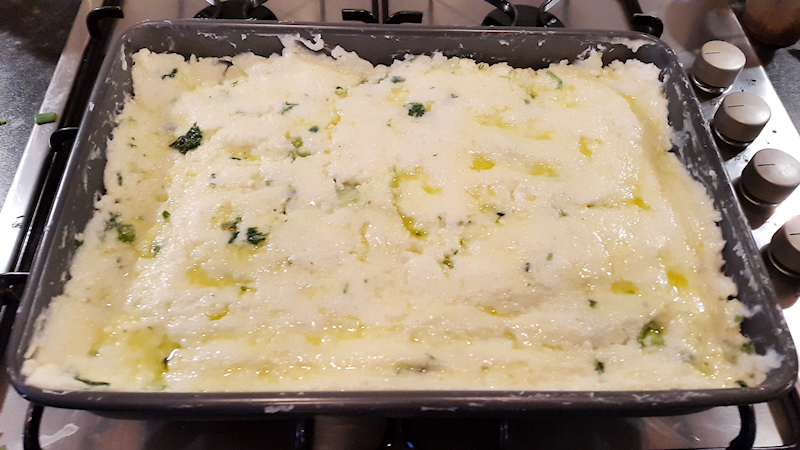 It's based on a type of pie they make in some central parts of Greece called "Mpatzina". Simply put all your mixture on a tray and cover it with some corn flour-based batter. A very easy and cheap way to feed a whole family, especially during times of tight budgets.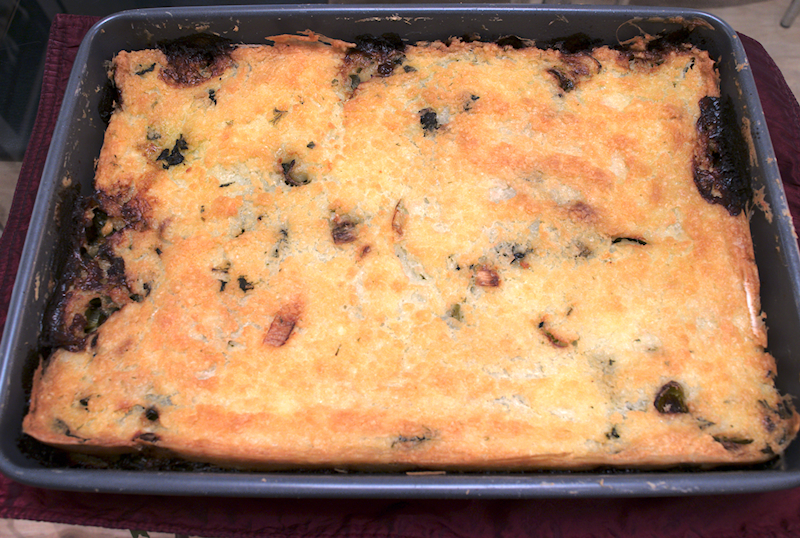 I used fresh spinach but it can be made with frozen one as well. Just avoid the "steaming" but drain it to remove all of the juices.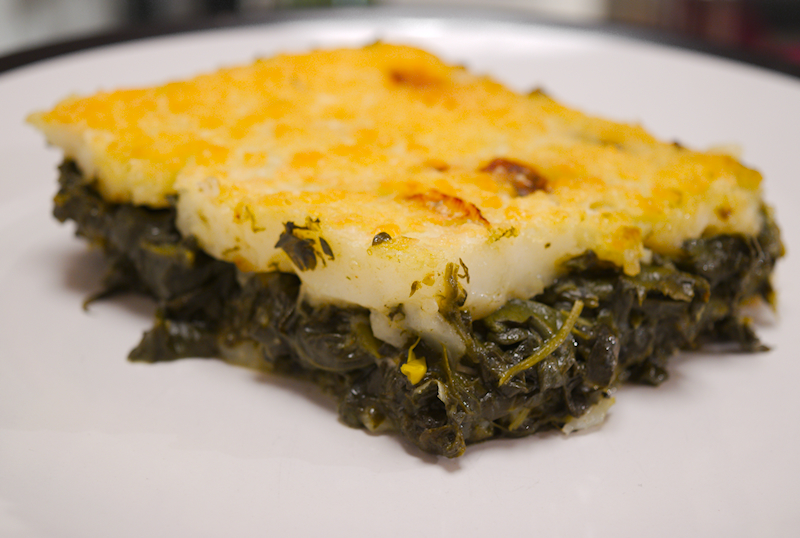 The result: a simple and healthy gastronomical pleasure!
(Visited 3,444 times, 1 visits today)