Saint Nicholas is not just another saint and his celebration in Greece is one of the most anticipated social events of the year.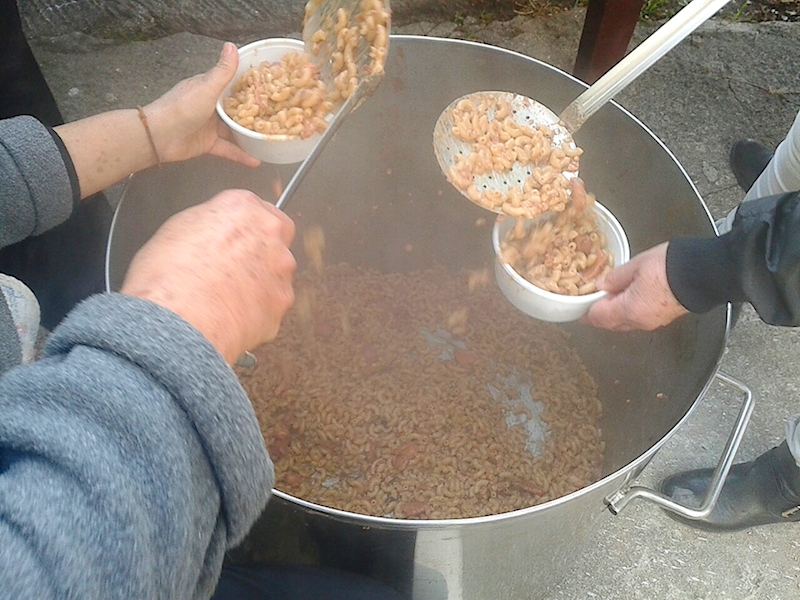 Saint Nicholas is the patron saint of the seamen and everyone working in the sea. As Greece has a great tradition in sea trade, fishing etc, you can understand his importance in a highly religious nation.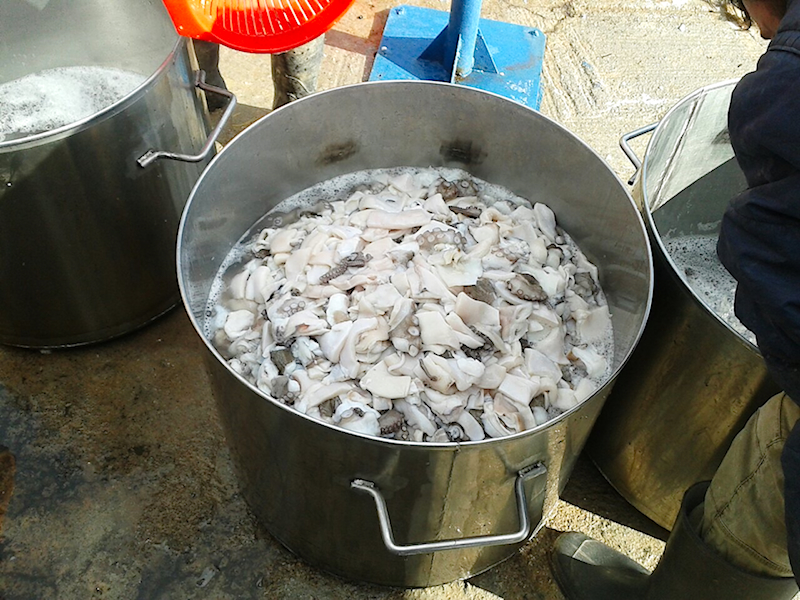 I have already told you about my father's passion about sea food and all his fishermen friends. A few weeks ago he was in my mother's town, a small village in Evia island called Politika.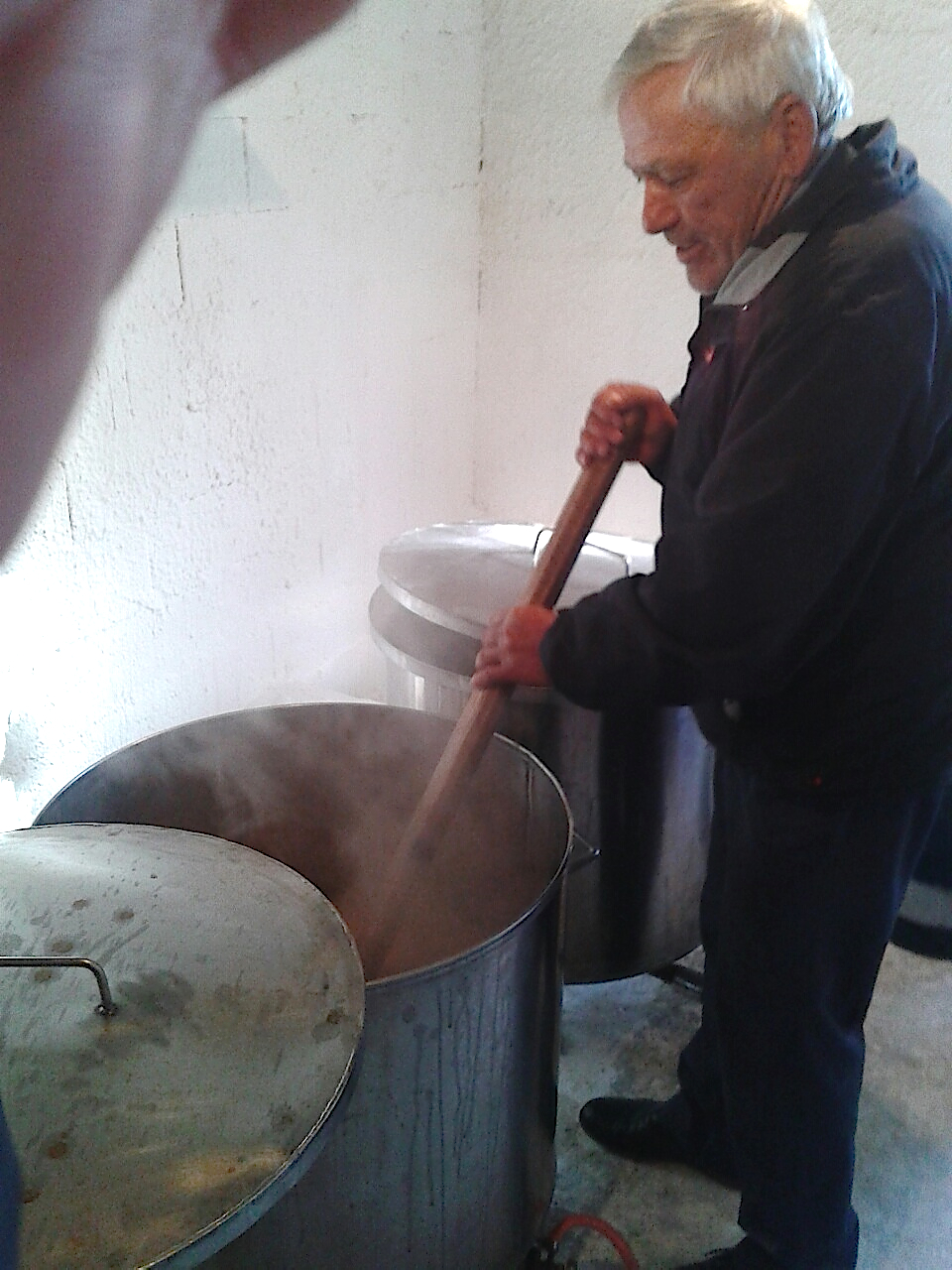 Politika is lovely situated ½ mile from the sea and ½ mile from the nearest mountain, which means it gets the best of both worlds. You can find fresh fish on a daily basis as well as delicious meat from animals raised in the local mountains.
During St. Nicholas day, there a huge gathering by the sea where the fishermen cook in huge pots their favorite dish: macaroni with octopus and calamari. They had been saving the seafood for a few days and they cook it and share it with everyone. Of course, for free. Together with some homemade wine.
One of the leading fishermen and cook for that day is Captain Yannis, my father's best friend. You can see him in one of the photos. He is also known by his nickname "Sparos", which means annular seabream in Greek! How this cute little fish became his nickname, I have no idea. But I bet there is a funny story behind it.
The day before, Captain Sparos and the other fishermen start their preparations by cleaning the octopi and calamari. That's a lot of work, as we are talking about more than 300 lb of fish! On St. Nicholas day (6th of December), they get up early and light the fire with wood from the olive trees. Around 11 am the food is ready and people can enjoy their portion of macaroni and fish together with a glass of wine.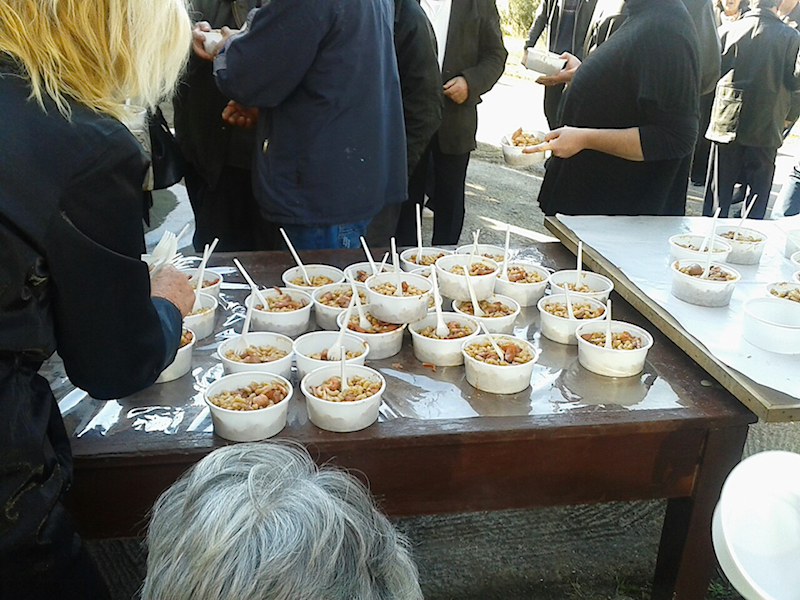 As my father has some good connections, he always gets two trays plus one to take home. That's one of the privileges of been a good friend with Captain Sparos.
So, it seems that for another year St. Nicholas was celebrated the way he deserved I am sure that the fishermen in Politika will be under his protection during their adventures in the sea.
(Visited 602 times, 1 visits today)