A recipe for duck legs in spicy tomato sauce. Served on top of spaghetti, it's the famous Pastitsada from Corfu.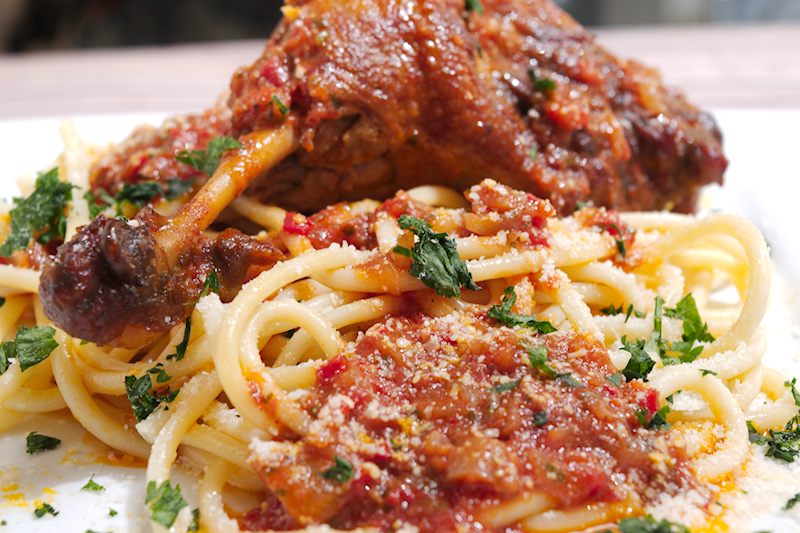 Corfu is an amazingly beautiful island in the Ionian sea, close to Albania and Italy. During the past few centuries, it has been the target of several empires and powerful nations and their influences are still visible on the island today.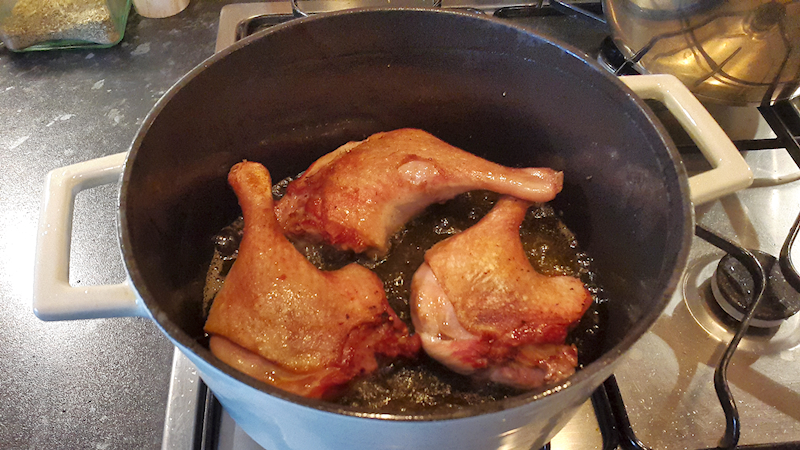 More recently, it has been the target of holidaymakers and drunk British teenagers. But this another story.
Along with the beautiful beaches and landscape, Corfu is famous about its cuisine. I have already given you a glimpse of it with the delicious Sofrito. Another famous dish is Pastitsada, a delicious stew with a rich tomato sauce and a handful of spices.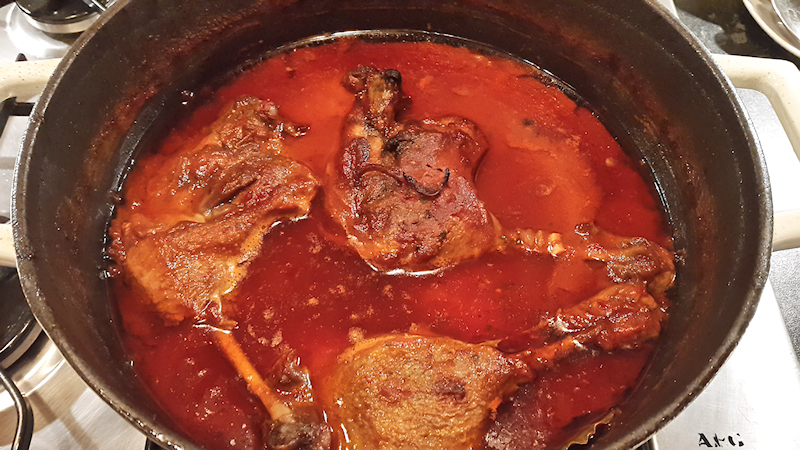 The main ingredient in Corfu's Pastitsada is usually a free-range rooster. For those of you who haven't tried rooster think about it as a tastier chicken. However, Pastitsada can be done with other kinds of meat, like beef or chicken. It's originality lies in the thick and spicy sauce.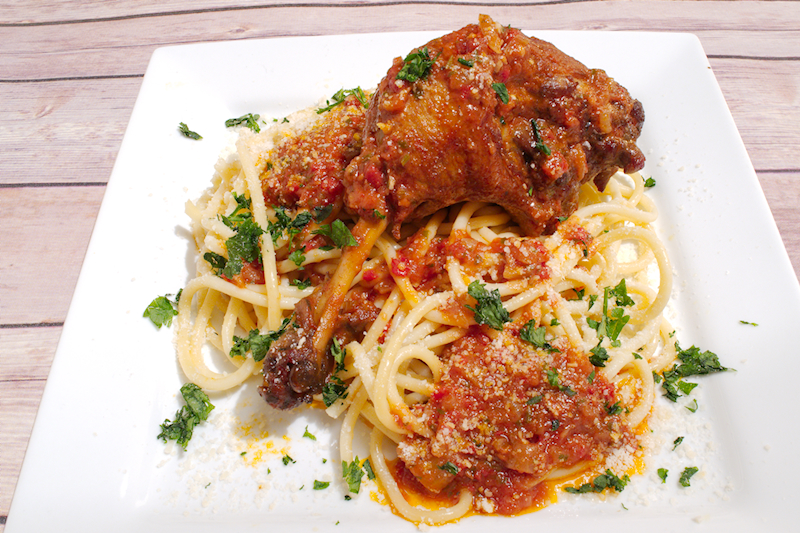 Apparently, in Corfu you can find the blend of spices for Pastitsada in local pharmacy stores! I think that's quite funny. A nice blend of cumin, cinnamon and nutmeg will do the trick as well. Cloves and bay leafs are also necessary.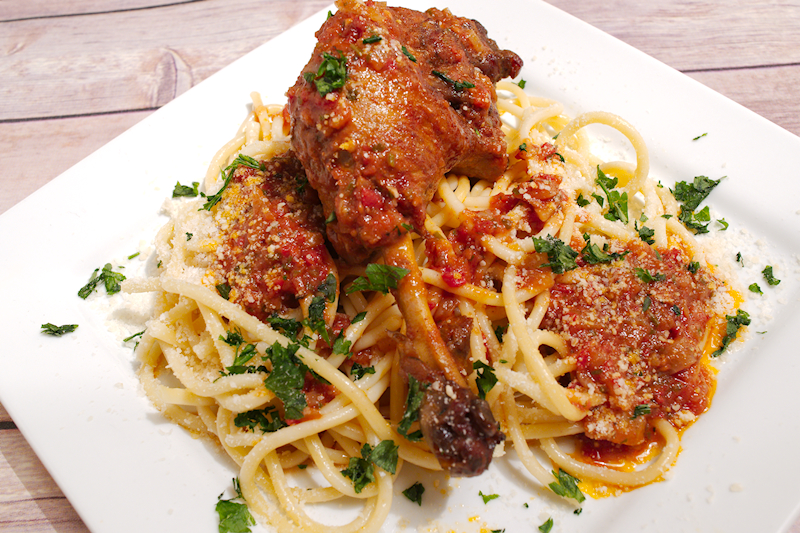 Pastitsada is usually served with thick and hollow spaghetti-type pasta so that the sauce enters into the hole and gives you an awesome palate experience. I used bucatini, which is just hollow spaghetti and it was great. Don't forget the generous amount of Parmesan on top!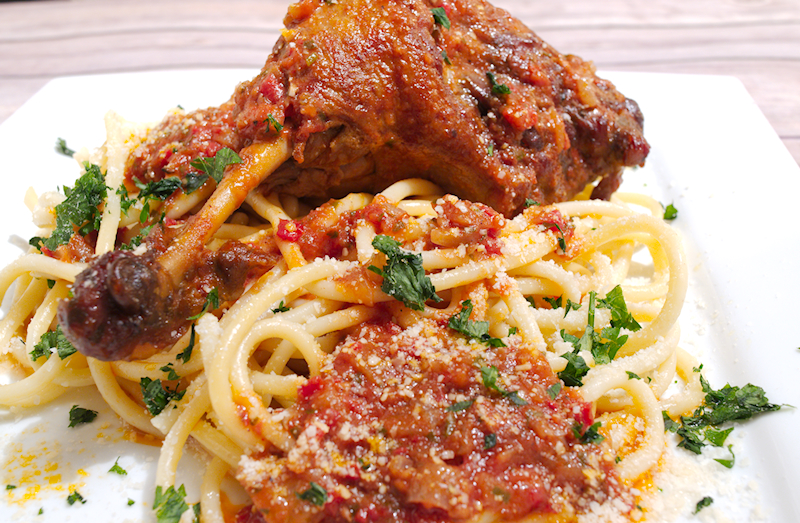 (Visited 5,242 times, 1 visits today)