Straight from the island of Corfu a recipe for beef fillets in a garlic, parsley and vinegar sauce. Yes, it's the famous Sofrito!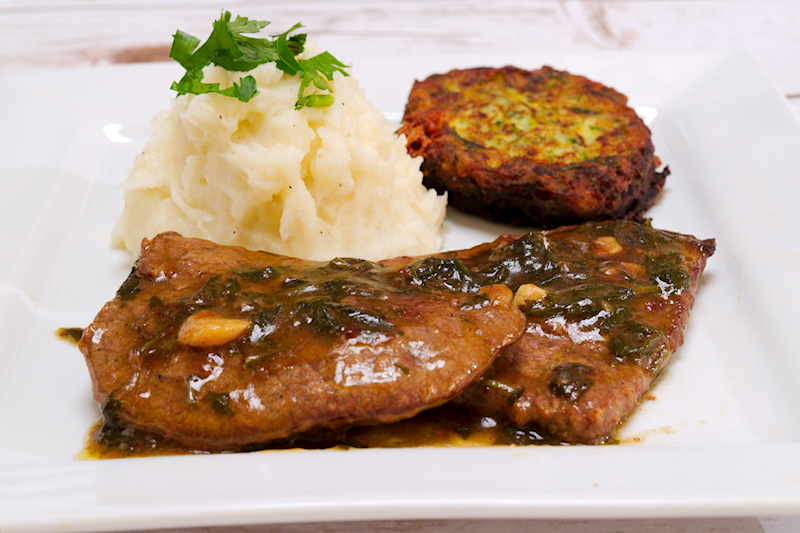 Corfu is a beautiful island between Greece and Italy and is a popular destination for tourists around the world. I have been there a few times and I was impressed with the deep blue sea and its gorgeous beaches.
Gastronomically speaking, the island has so many local dishes to offer to the hungry visitor. I am not talking about pizza, pasta and burgers that many tourists are seeking in any other place they go. I am talking about the traditional dishes that the locals have developed and mastered during the last few centuries.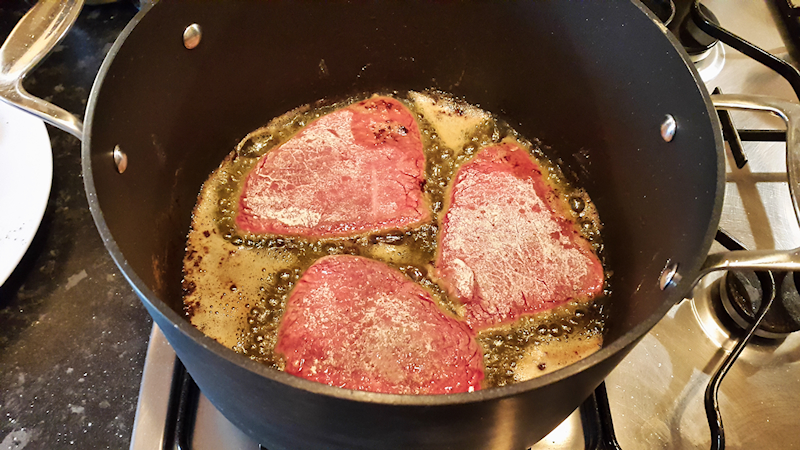 Where should I start with Corfu? "Pastitsada" is a must-try dish, with a rooster being slowly-cooked in tomato sauce and served with local pasta. I promise I will make it at some point and share it with you.
Sofrito is my favourite! I am basically attracted by its simplicity and the few ingredients that you need to cook an epic dish. It's just beef fillets slowly cooked in a garlic-parsley-vinegar sauce. The result: unbelievable!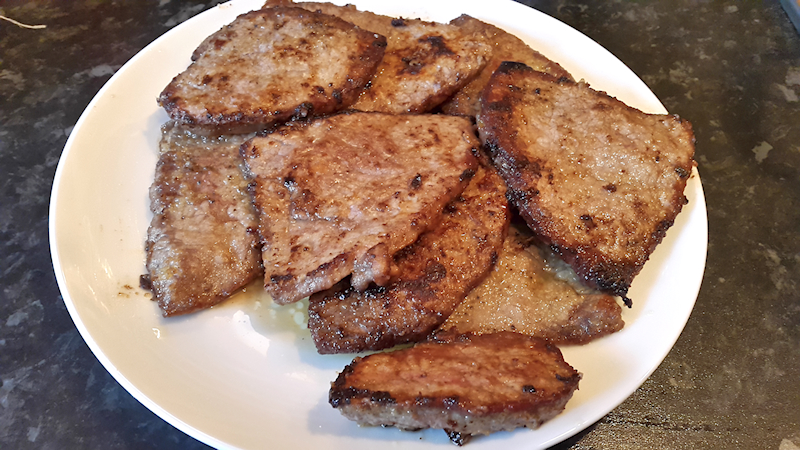 Sofrito sounds Italian and actually it means "almost fried". That's what you are actually doing. You fry the beef slightly and then you let it cook slowly with the gorgeous sauce.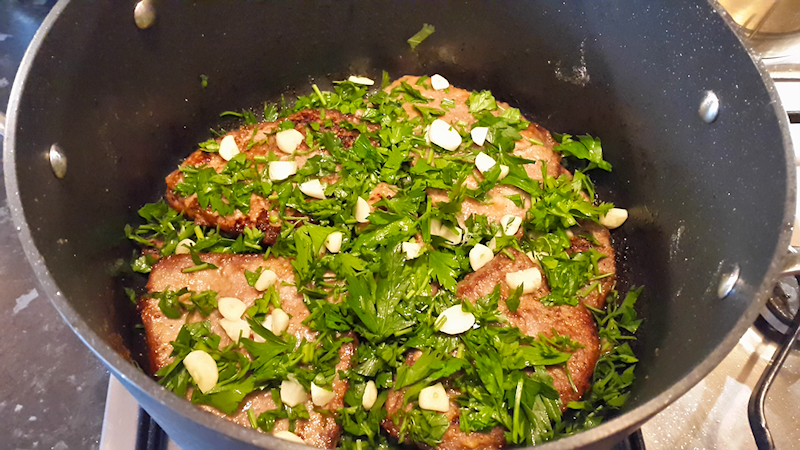 In principle, Sofrito is made with veal fillets and not beef. Veal is more tender when its cooked slowly and Greeks are not big beef eaters. Unfortunately, I couldn't find veal steaks where I live and had to rely on nice beef fillets. It worked great!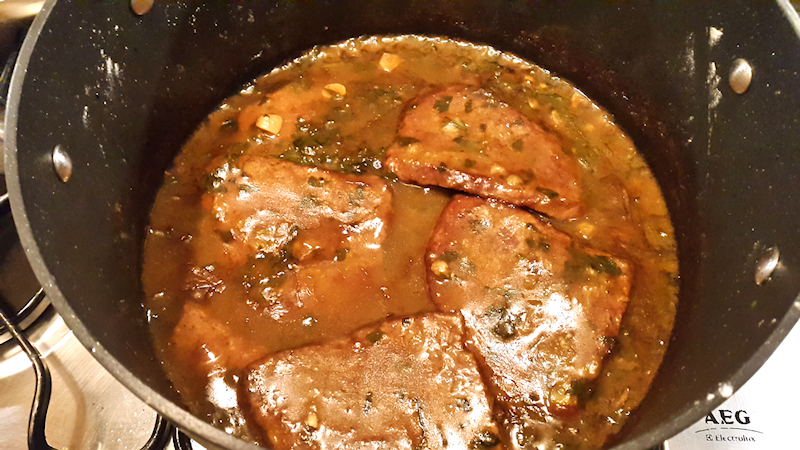 Don't be scared to use as much garlic as you like. I propose 5-6 cloves but the people of Corfu may use much more, maybe over 10. As it cooks, the garlic gets a nice and sweet taste that blends nicely with the parsley and vinegar.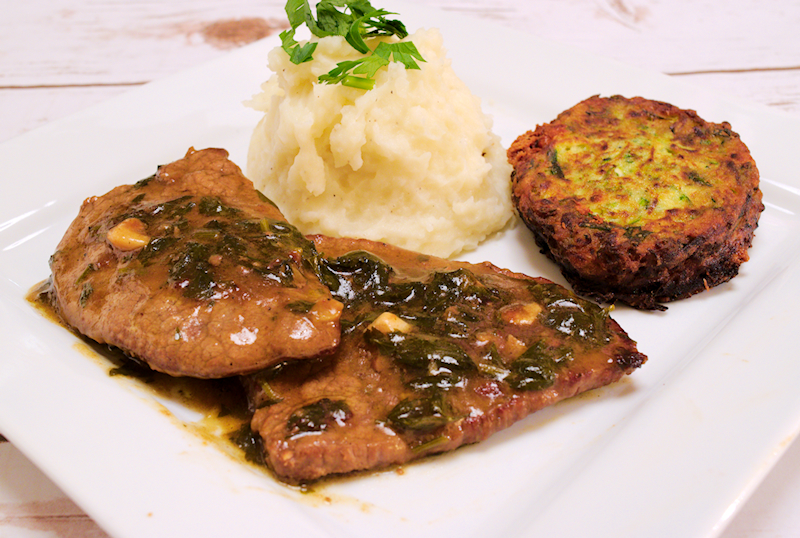 Delicious I tell you!
P.S. I made some zucchini fritters to serve the Sofrito with. I basically used the mixture for the zucchini cupcakes and fried it in some sunflower oil. Simple!
(Visited 5,591 times, 1 visits today)