A delicious recipe for the traditional German beef Rouladen. Hearty beef rolls stuffed with onion, lardons and pickles in a rich sauce.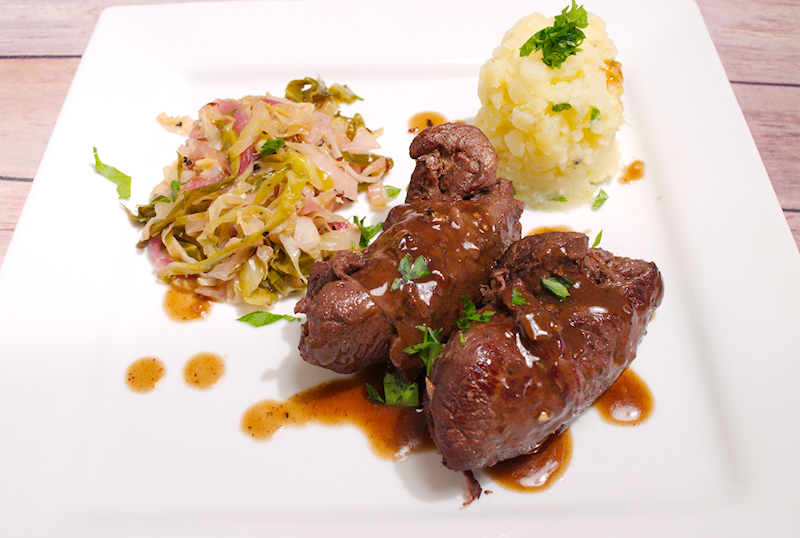 I was in Germany last week for a business trip. I always enjoy visiting Germany, especially in the summer when the weather is quite pleasant.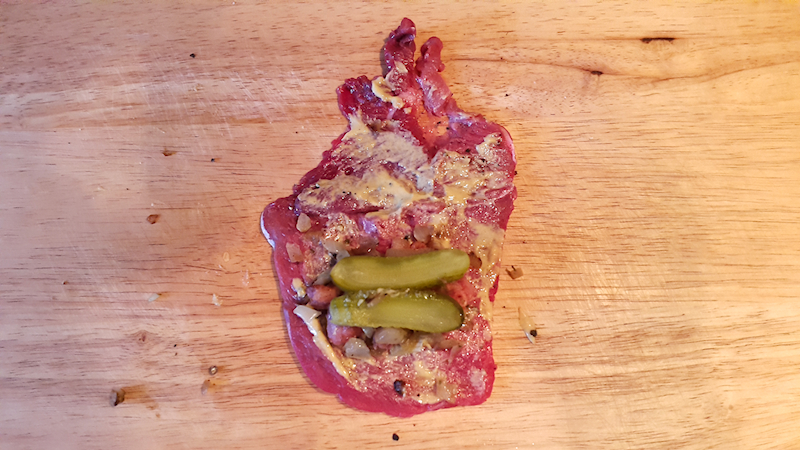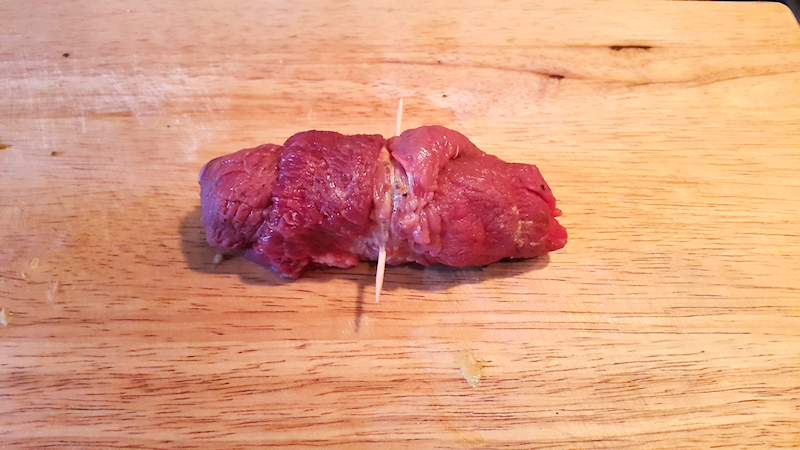 Besides the business, the main reason I went there was the food! I love German food, these people know how to eat well. From the local sausages to accompany your lovely and cold Pilsner to hearty Sauerbraten, a slowly-cooked and delicious meat stew.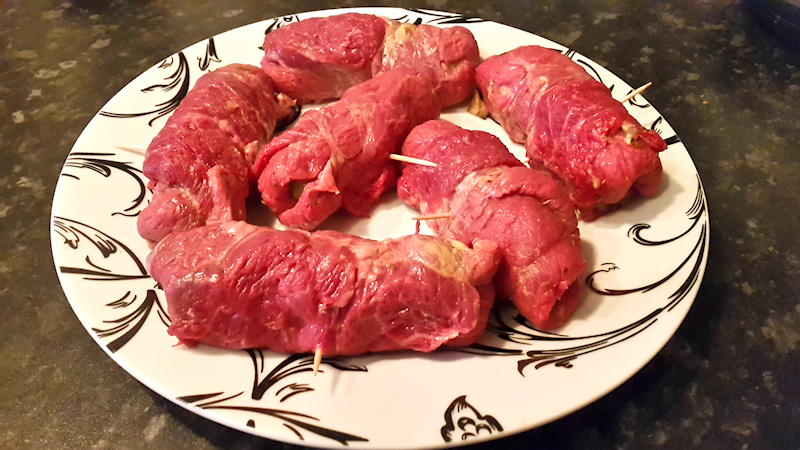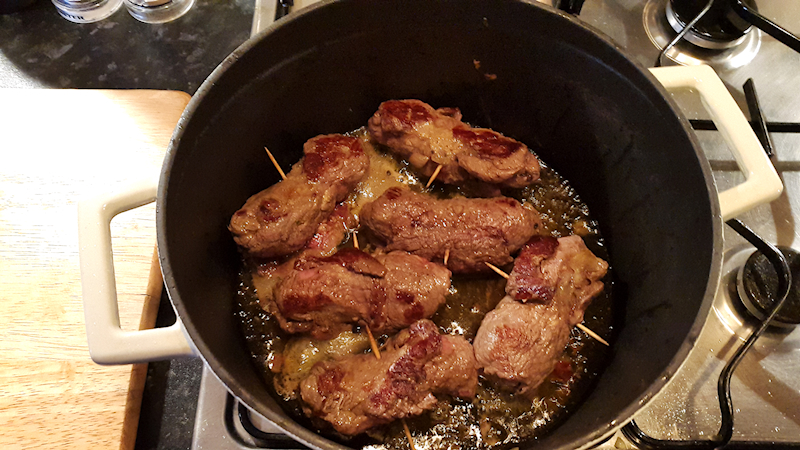 And what about the bread? Oh, just delicious! Even the simple and cheap Pretzels are a treat for the palate.
I visited a restaurant during my visit and had the chance to try the famous beef Rouladen. That was it! I was in heaven. A roll of good quality beef stuffed with onions, lardons and gherkins. It's a kind of a stew cooked in a lovely and rich brown sauce. I had to learn how to do it and share it with you.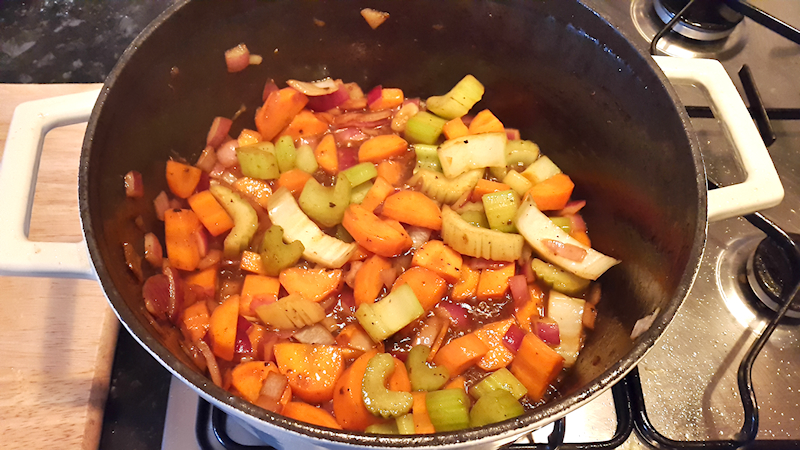 Beef Rouladen takes some effort to prepare but the result is very satisfying. The Germans cook it at home for special occasions or when they want to treat their family with something special. It's a bit heavy but it really does worth the risk!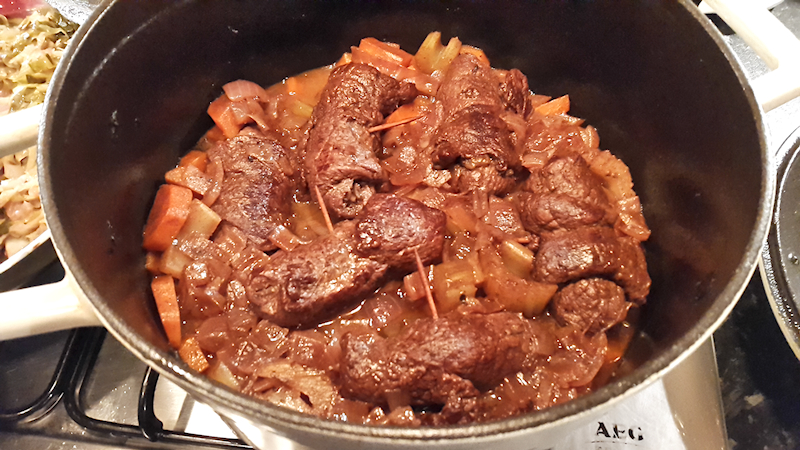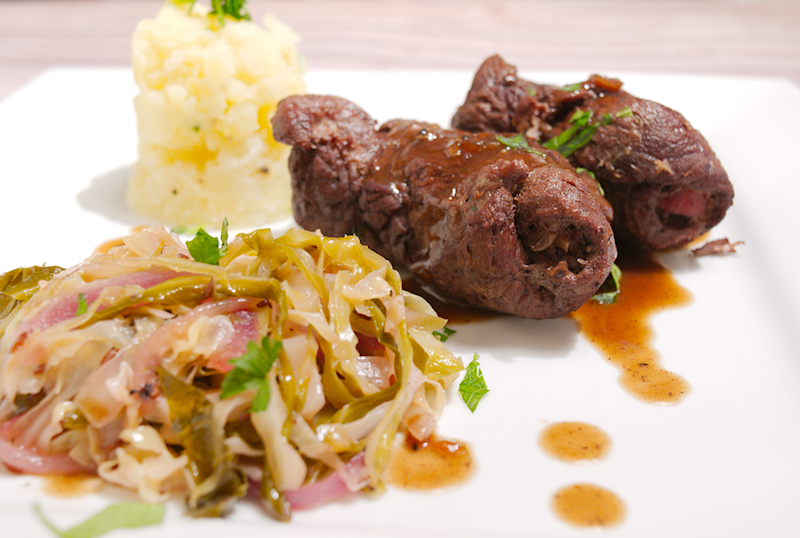 You can serve it with mashed or crashed potatoes or even some braised cabbage. Just dip into the fine German cuisine and you will be rewarded!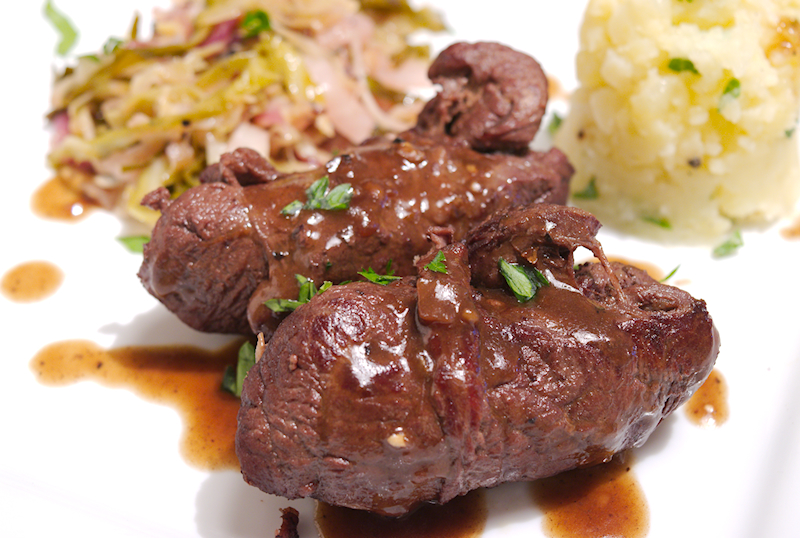 (Visited 4,653 times, 10 visits today)