A hearty and filling frittata recipe with spinach and leeks for an easy and fast weekday meal. I have enriched it with a bit of sausage to make it even more appetizing. You can omit it and have a nice, healthy vegetarian dinner.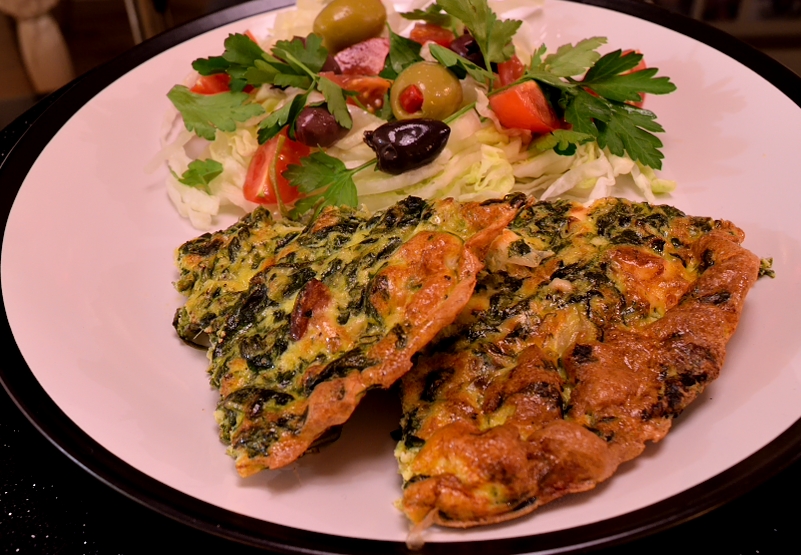 Omelettes are amazing! They are easy to make and you can exercise your creativity to prepare delicious meals. No, I am not talking about omelettes served in hotels for continental breakfast. I just worship the way the masters are doing it, the Italians and Spaniards.
Long live frittatas and tortillas!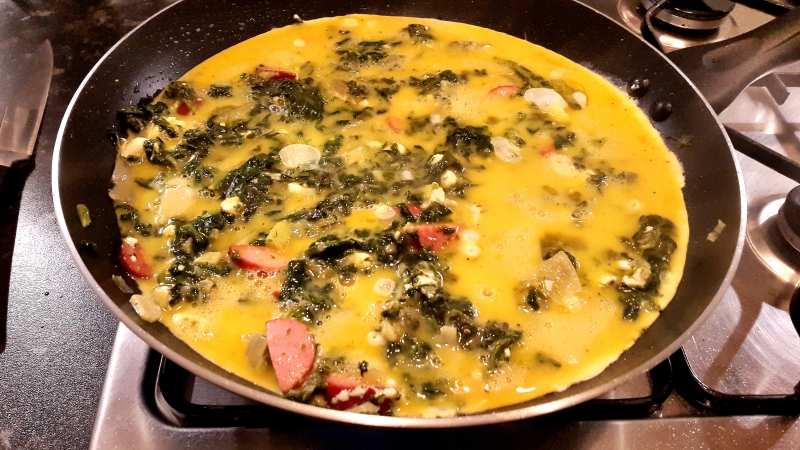 The secret of this frittata is the last part of the process: finish the cooking in the oven. First, let the bottom of the eggs get fried in the pan. Do not turn upside down. When ready, cook the top by placing it in the oven. Brilliant!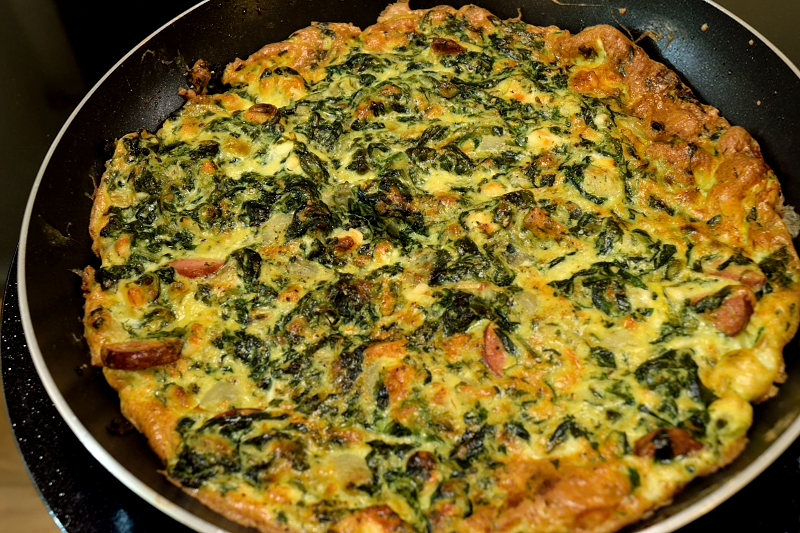 You may use fresh or frozen spinach. They will both do the job. I like to add some dill when I cook spinach, it gives a nice kick. Do not use salt if you are using Feta or a similar cheese. Feta is quite salty.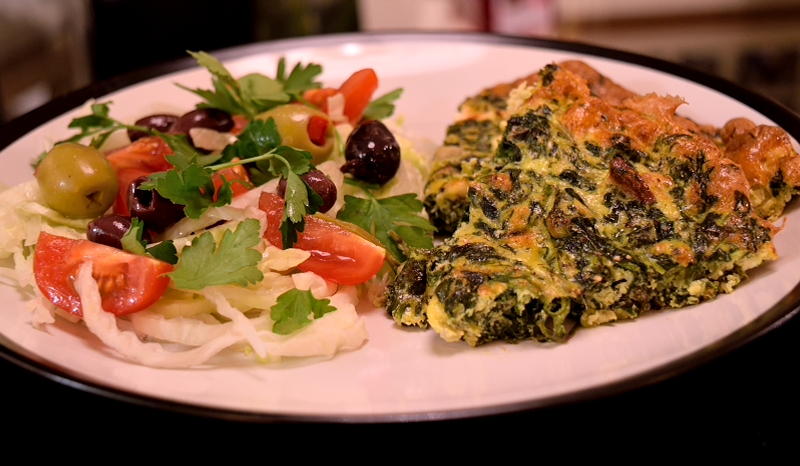 (Visited 1,784 times, 1 visits today)