An original recipe for lovely meatballs stuffed with red pepper pesto, doused in a garlicky tomato sauce and ready to be indulged with spaghetti al dente!

Tomatoes, onions, garlic, olive oil and peppers…the ultimate ingredients in which Mediterranean cuisine is based on. Someone told me at some point that 90% of Greek meals start by frying onions in olive oil.
Maybe that's an exaggeration. But there is definitely some truth in it.
I didn't eat pork for some time and I was really craving some. Instead of making some nice and juicy shoulder pork steaks I thought it would be more interesting to combine it with the other two food-related things I love on this planet: tomato sauce and pasta.
Did I tell you that I make a mean tomato sauce?
The red pepper pesto gives another kick to the meatballs. It's garlicky, easy to make and adds delicious flavours to the end result. It's similar to the famous basil pesto but with peppers. Yummy! Make sure you check out my other recipe for penne with the pepper pesto sauce.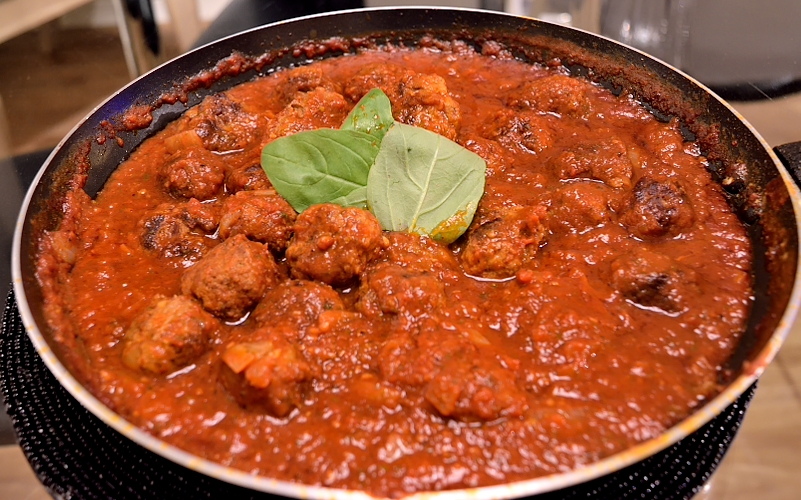 OK, back to the meatballs. I like to combine the pork with veal when it comes to fried meatballs or burgers. You can try it with some nice quality beef too. The choice is yours All I can say is that they are delicious! The key is the fresh thyme, it really takes them to another level. They will be consumed in no time.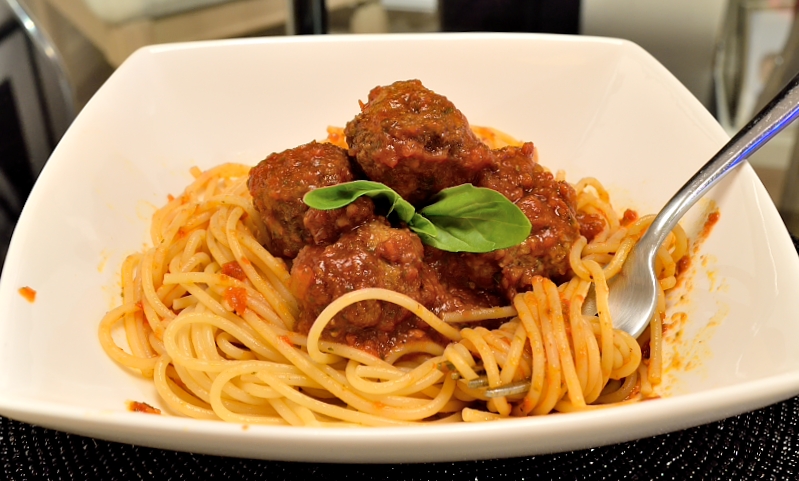 So, maybe you need to make some more!
(Visited 2,822 times, 1 visits today)