A recipe for traditional Greek spicy meatballs in tomato sauce. It's the world famous and popular Soutzoukakia.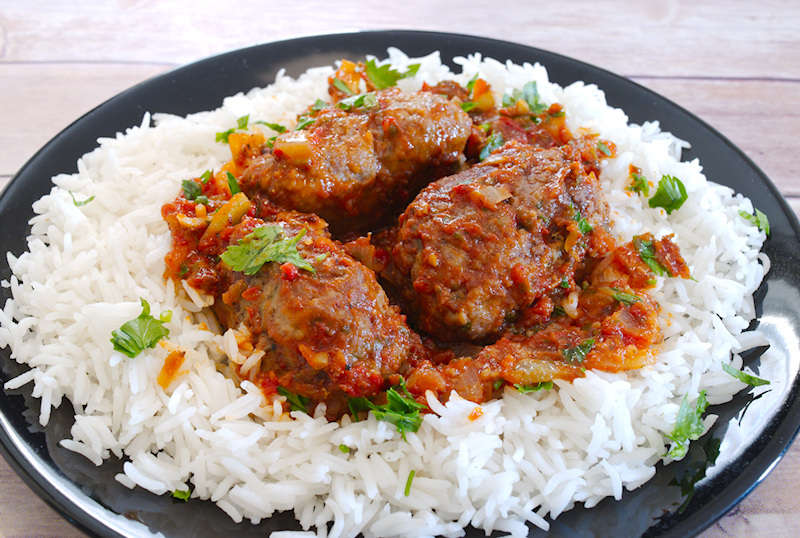 Everyone has his favorite comfort food made by the magic hands of his mother. Mine, and a few millions of others, is the delicious meatballs in a rich tomato sauce coming by the funny name Soutzoukakia.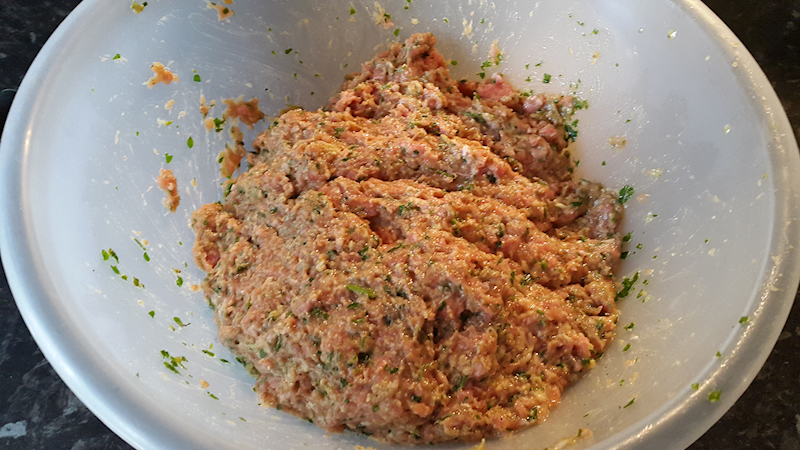 Soutzoukakia, as the name reveals, has an eastern origin. You can recognize the word "Sujuk" hidden in there, which describes a sausage-like delicacy in Turkey, Middle East and the Balkans. Here, we are not dealing with sausages but rather with spicy meatballs.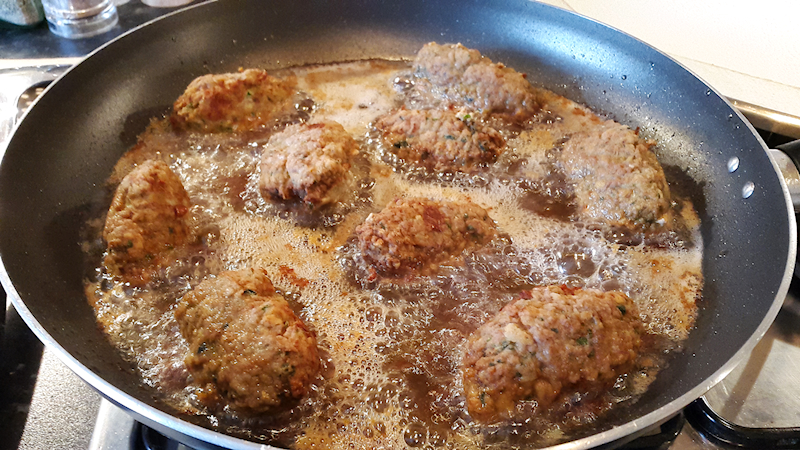 Soutzoukakia came to the mainland of Greece in the last century, after the terrible events with the exchange of populations between the Turks and Greeks. The Greeks living in Turkey brought with them their culinary traditions, especially all the lovely spices and herbs they were used to cook with.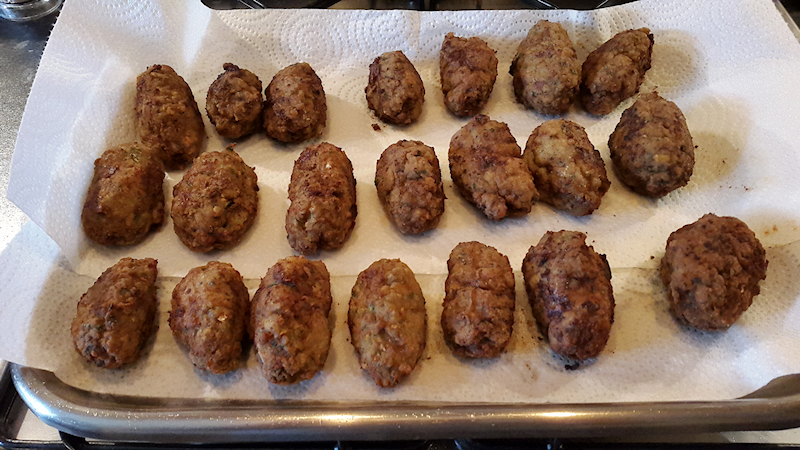 They key for successful Soutzoukakia is the right portion of spices and herbs. Cumin is a must and should be abundant. A touch of nutmeg and ground cinnamon gives an extra kick but they should be used with moderation, especially cinnamon, as they are extremely strong and can ruin your food. They should be soft so plenty of bread is necessary. A touch of an anise-based liquor (like Ouzo) brings it to another level.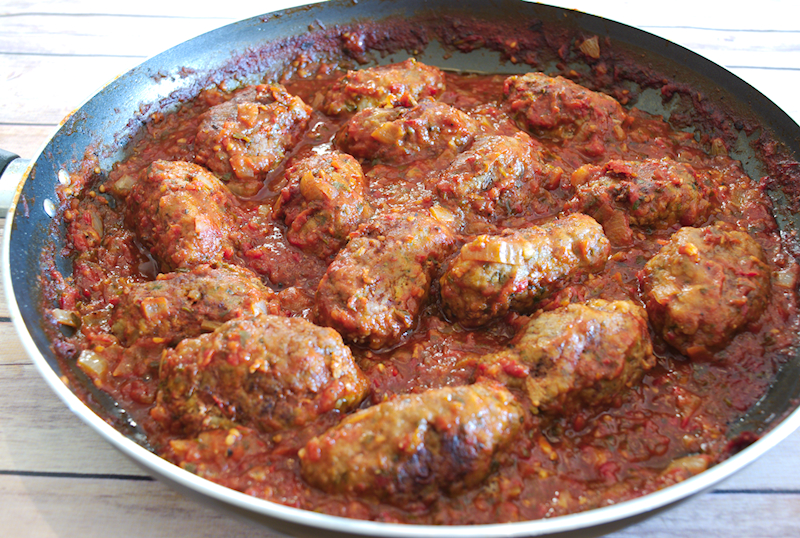 The Greeks usually make their Soutzoukakia with veal, sometimes a blend of veal with pork. The combination may sound strange but it actually works quite well. If you can't find mince veal easily, you can use beef of course. At the end, you should have soft and very aromatic meatballs.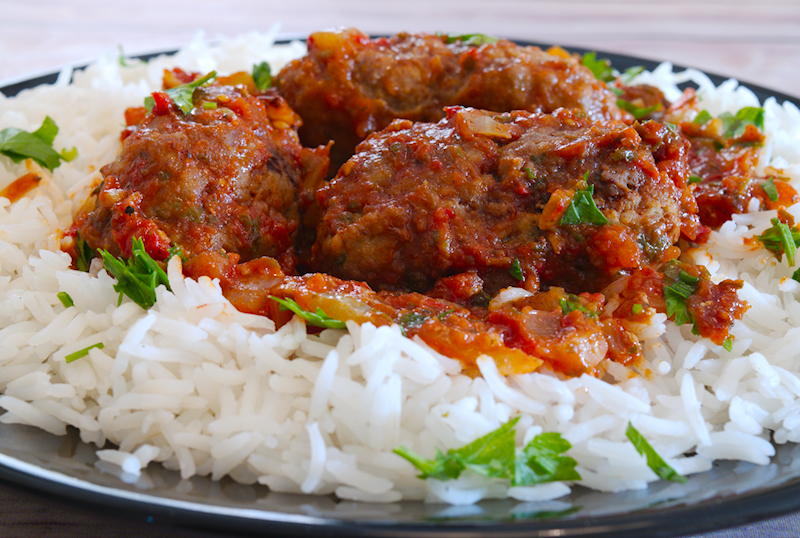 A nice tomato sauce completes Soutzoukakia. I am always using fresh tomatoes together with concentrated paste when I make tomato sauces.. It really breaks the bitterness of the tomatoes in a tin can, which I hate. If you are blessed and you are living in a country where tomatoes are juicy, sweat and full of flavor you can skip the concentrated ones and use only fresh. That's the real way to do it.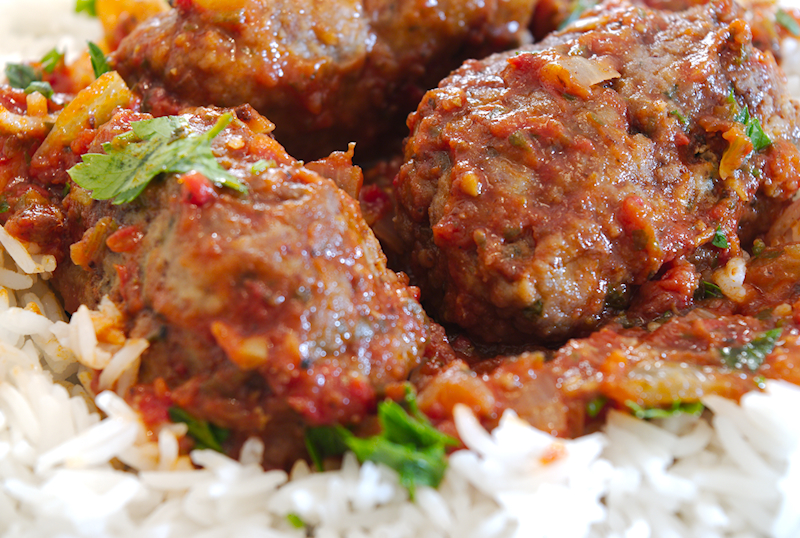 (Visited 22,302 times, 1 visits today)