A simple recipe for homemade hummus with roasted red pepper. A version of your beloved hummus with a twist!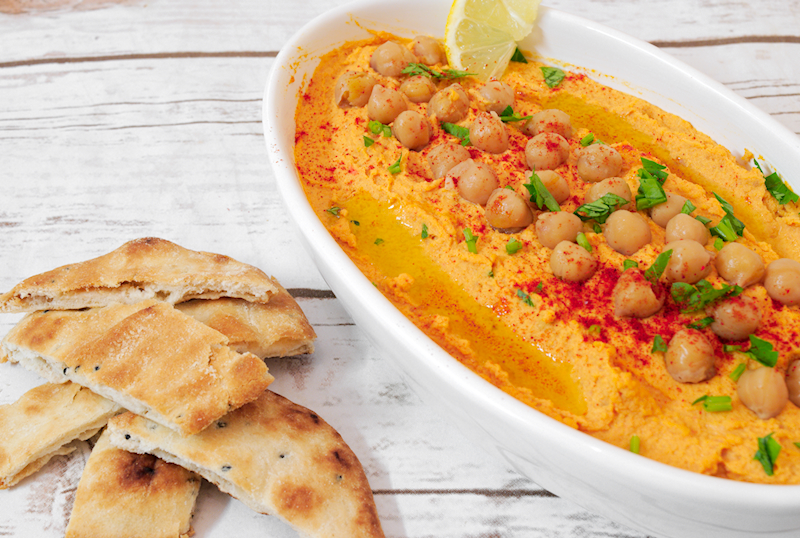 Hummus is a lovely spread made of chickpeas and has its roots somewhere in the Middle-East and North Africa. In recent years it has gained huge popularity in the western world. I guess this is due to its awesome taste and nutrition value.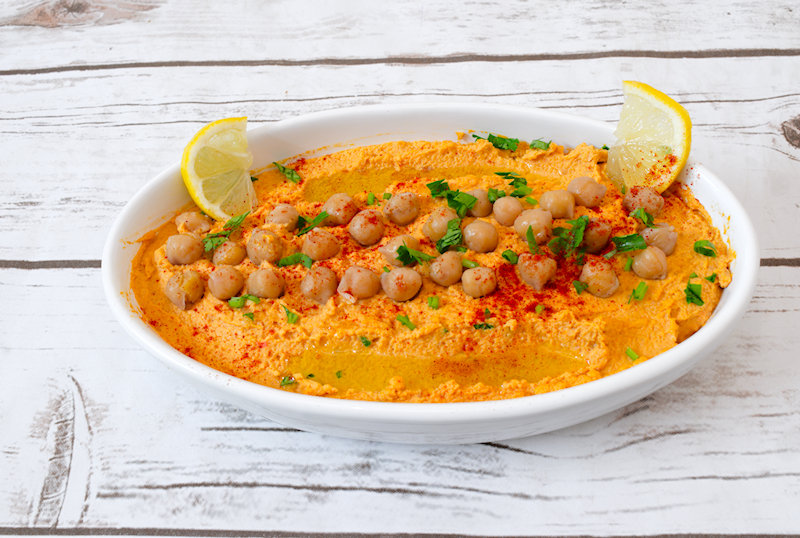 In fact, I know people that have survived for weeks eating just hummus with crackers! Bachelor years…
Vegans love it, vegetarians love it, even meat eaters love it as a starter of simple appetizer. Nowadays you can by it in almost every supermarket, which is…okay. Making your own version of hummus is very easy and the taste is much superior.
Plus, you don't have to consume all these preservatives they add in!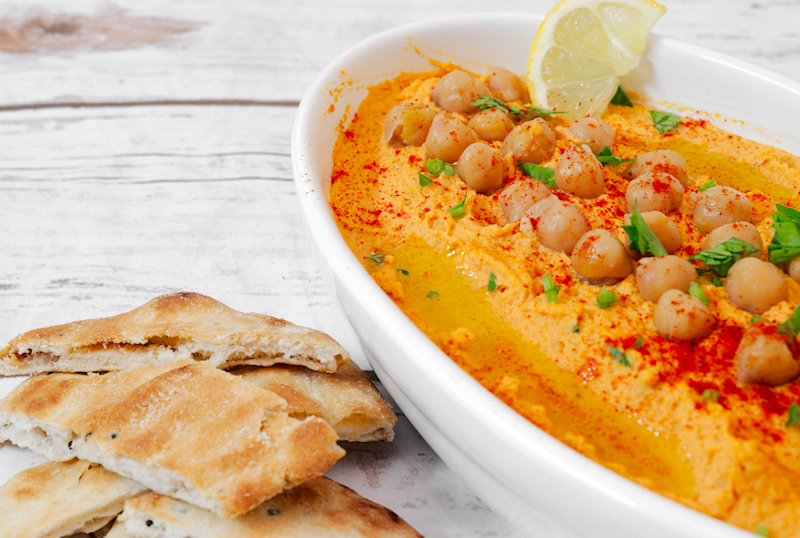 People tend to use chickpeas from a tin can when making hummus. Yes, you can do it, it will save you a couple of hours of of boiling but…it's not the same. Just boil your chickpeas and get rid of the chemicals they add in tin cans.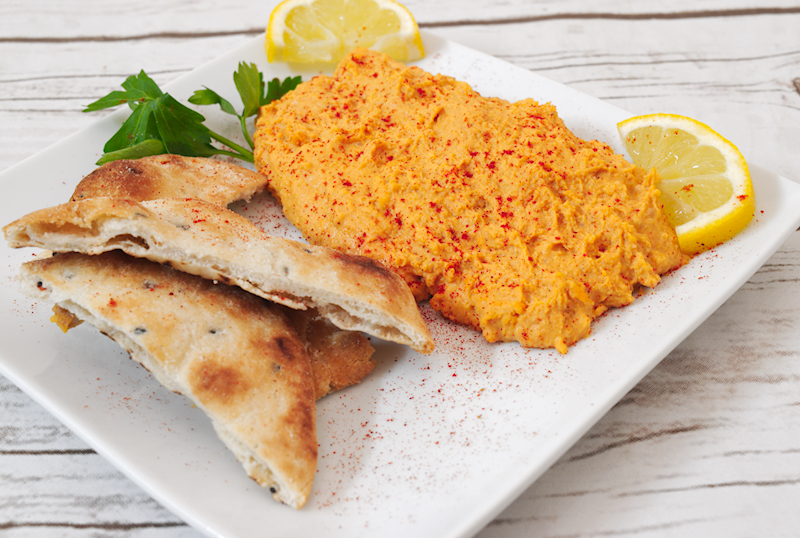 There are many versions of hummus but my favorite is the one with roasted pepper. While you are boiling the chickpeas, put a red pepper in the oven for a few minutes and add it to the food processor. It adds color and a kick in the taste. Awesome!
(Visited 1,088 times, 1 visits today)