A delicious recipe for Greek stuffed cabbage leaves in an egg and lemon sauce. It's the famous Lahanodolmades with Avgolemono.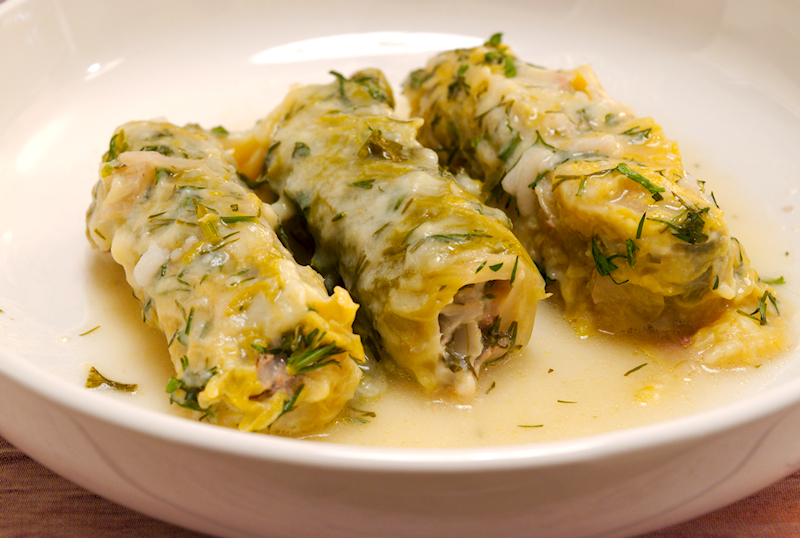 Stuffing vegetables with meat has been very popular in the Mediterranean and the Middle-East cuisines for centuries. The word "Dolma" has a Turkish origin (Dolmak), which means "to be stuffed".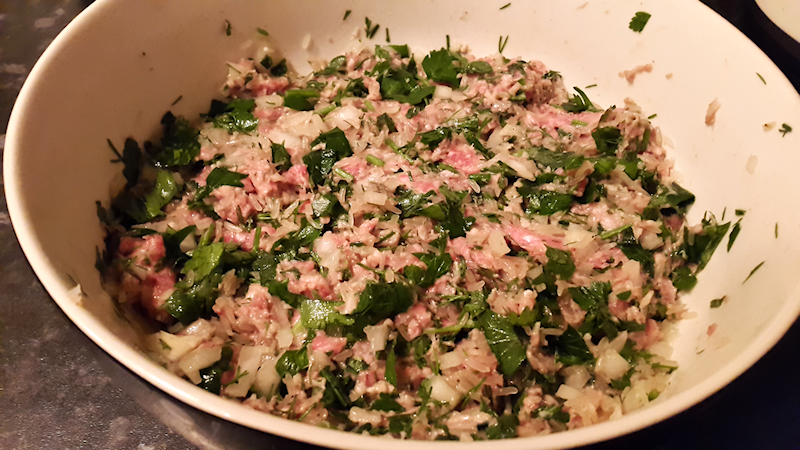 Depending on the region, the culture and religion people use different vegetables to stuff. I guess the more popular version in the western world is the stuffed vine leaves (Yalanci Dolma) with rice and herbs.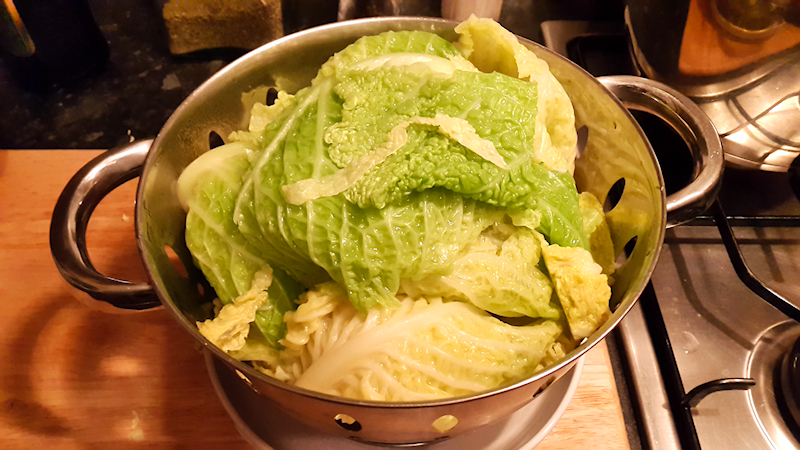 Stuffed vine leaves are very popular in Greece too and is one of my favorite meals. Traditionally it's a dish that's made in autumn, when the vine leaves are fresh and you can just collect them from your garden.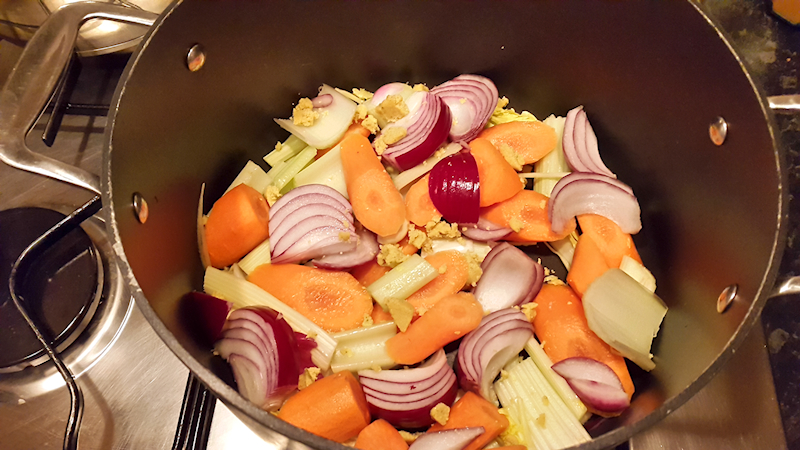 The winter version for Dolma is made with cabbage. They are called Lahanodolmades. They contain meat, which is usually veal or a mixture of veal and pork. In Turkey they are made with mince lamb, as you may guess.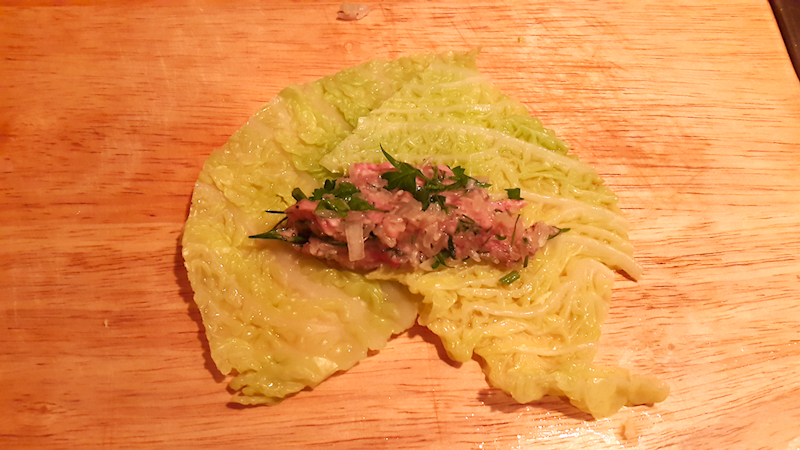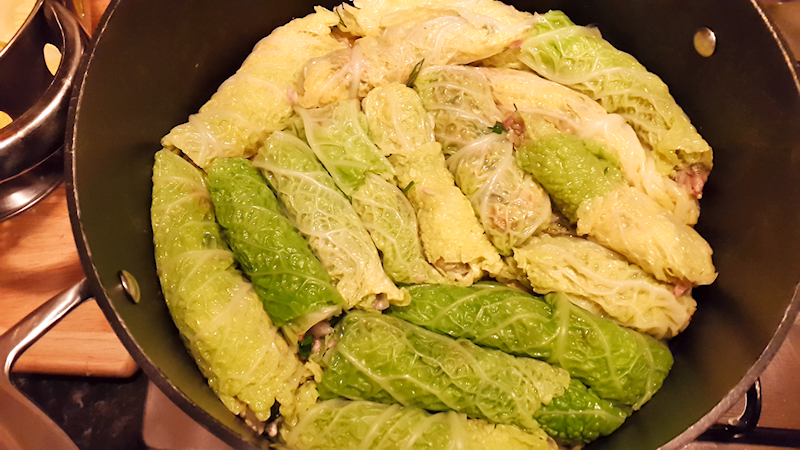 Lahanodolmades can be considered as a time-consuming dish to make as you need to roll the dolma one by one. Well, it's not as bad as it sounds. First, using just 1 lb of meat you can make a meal that can feed 5-6 people or can last for a 2-3 days. Second, it's something different, hearty and delicious!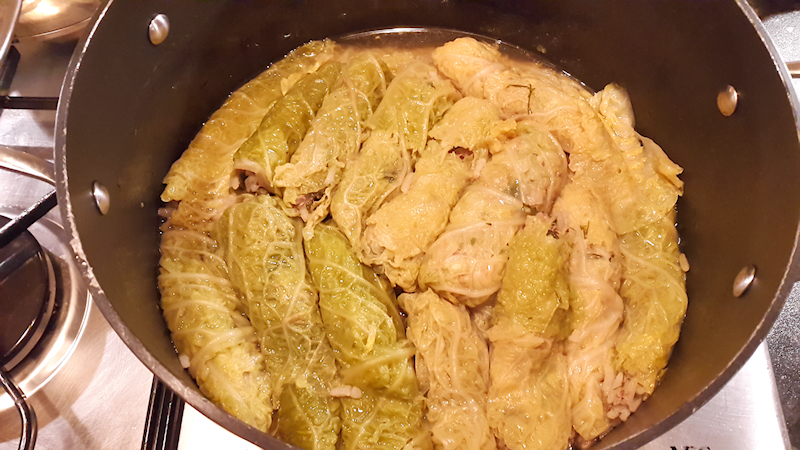 The Greeks make a special sauce to serve Lahanodolmades with. It's called Avgolemono, which basically is eggs and lemon juice whisked together with some of the Dolma stock. Together with some corn flour and herbs, it brings Lahanodolmades to another level.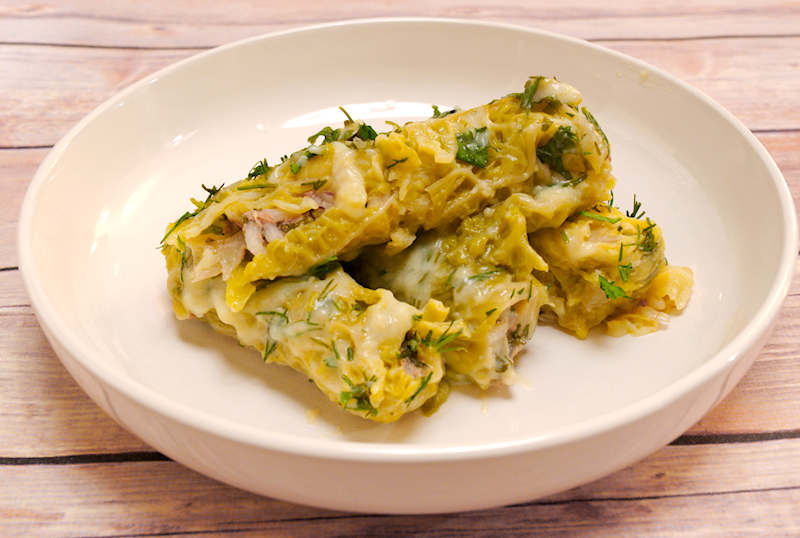 We had a whole cabbage in the fridge and Kondje wanted to give it a try and make Lahanodolmades. In such short notice we couldn't find any mince veal so she made them with beef. You can use any kind of meat you like actually. As you may have guessed, Kondje made the Lahanodolmades and I just ate them!
(Visited 27,472 times, 2 visits today)