This is a fantastic recipe for Greek eggplant pie with peppers and feta cheese. It's the very popular Melitzanopita.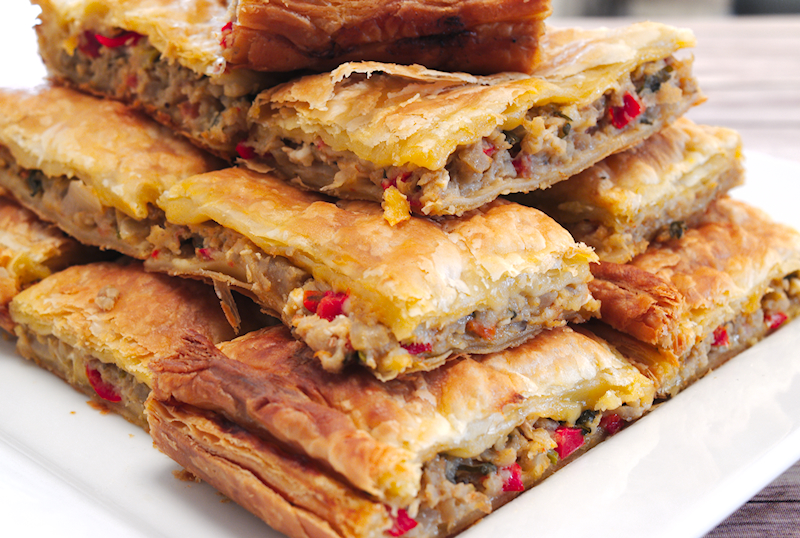 My queen is back again! No, I am not talking about Khaleesi or any other fancy queen. It's the eggplant, the queen of vegetables. She may not have dragons but she definitely reigns the kingdom of farmed food.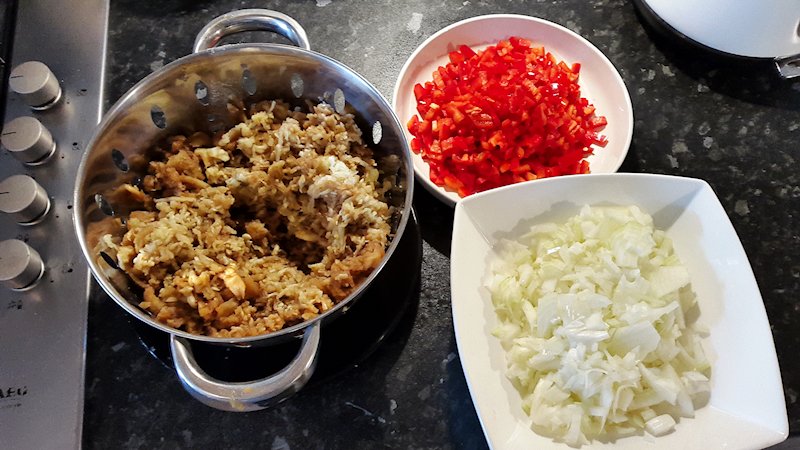 I love the eggplants cooked in any kind of way. In the oven, like the Imam Bayildi, in cupcakes, wrapping meatballs, in salad…you get the idea.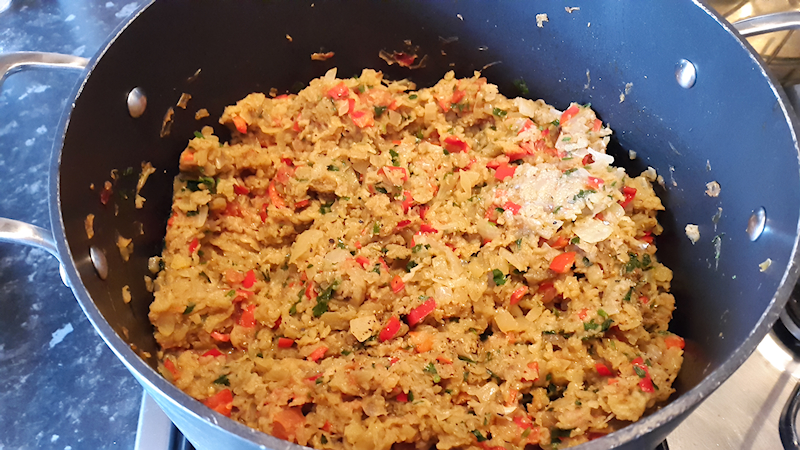 There is a famous Greek dish that wanted to make for some time. Her majesty Melitzanopita. You know, the Greeks love their pies and they make an excellent eggplant pie with all the usual herbs and stuff. Having found 4-5 lovely eggplants, I went straight to the kitchen and started my magic.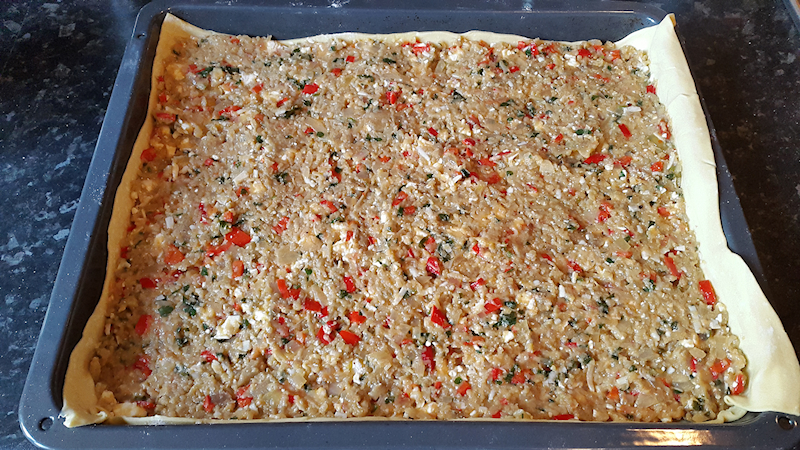 In every pie you make, the big difference is made by the selection of the filo pastry. The ladies in the villages in Greece they make their own filo and their pies are really something amazing. It takes them 5-10 minutes but I guess, for most of us, that seems like a lot of work. And it won't take 10 minutes!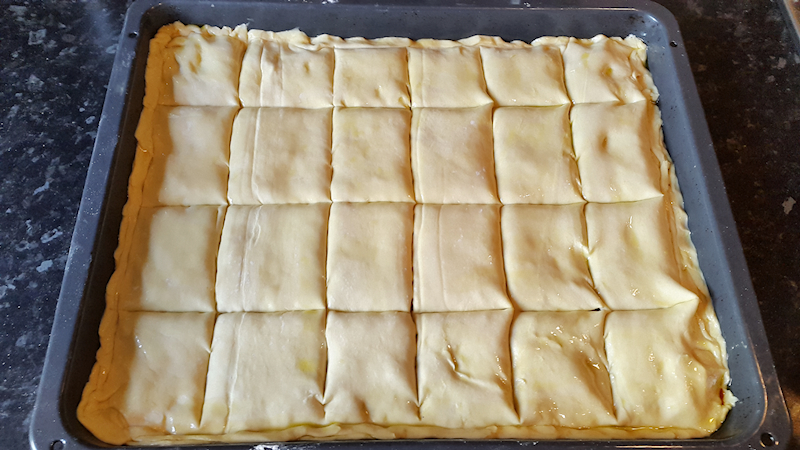 I used some puff pastry I bought from the supermarket. It was good but I couldn't help myself comparing it with my grandma's homemade filo. Unfortunately, she is not with us anymore, but she would be proud of her grandson's Melitzanopita. Even with pastry bought from the shop.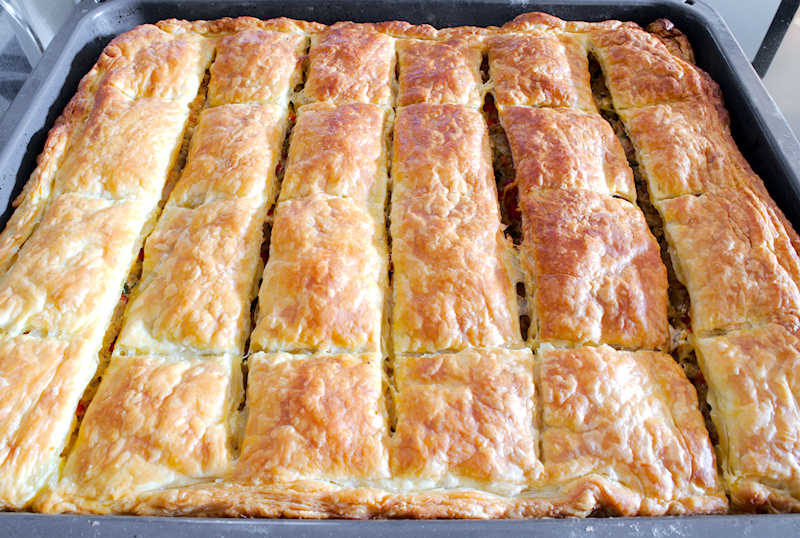 So, go ahead and treat yourselves with a lovely and tasty eggplant pie. The great thing is that it tastes even better as a leftover.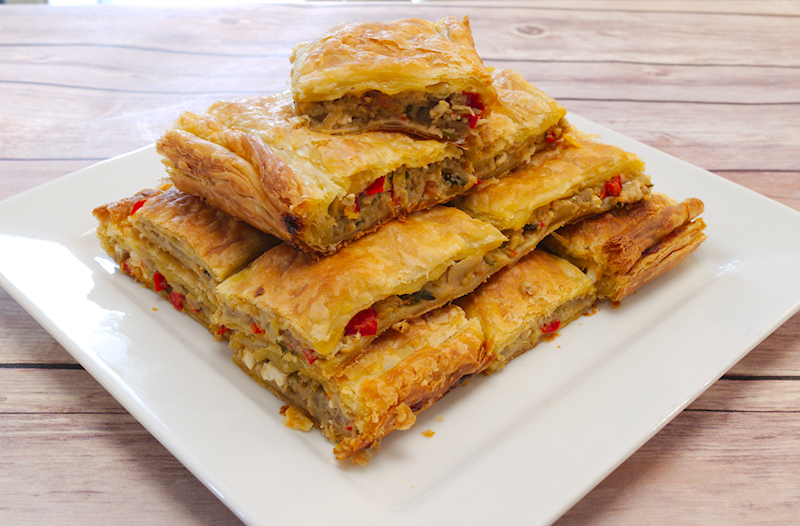 (Visited 36,691 times, 4 visits today)