A recipe for the famous Dolma Yalanci, a meat-free delicacy of stuffed vine leaves with rice and herbs. One of the best things to eat in this world!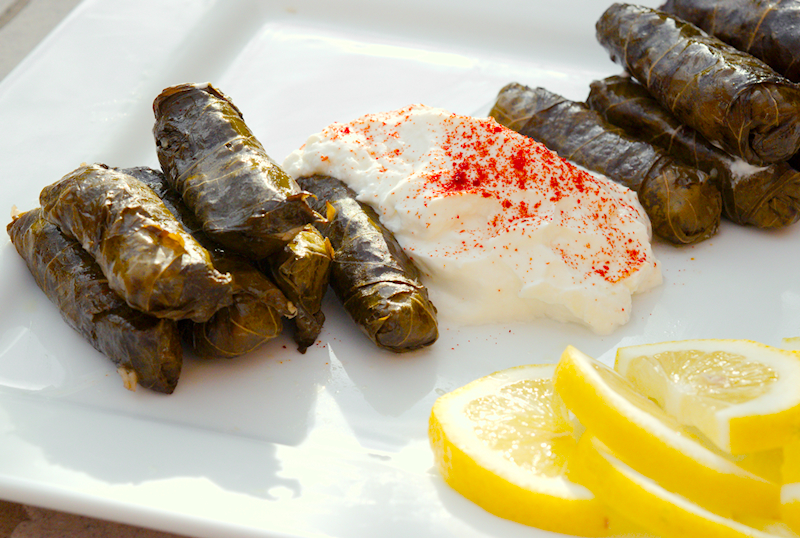 There are a few things that are really unusual and surprising when it comes to Western cuisine. Most of the dishes are the usual meat-and-potatoes stuff or vegetables cooked one way or another. Yes, there are different ways of cooking, different sauces, spices etc. But Dolma (or Greek Dolmades) brings a completely different concept into play.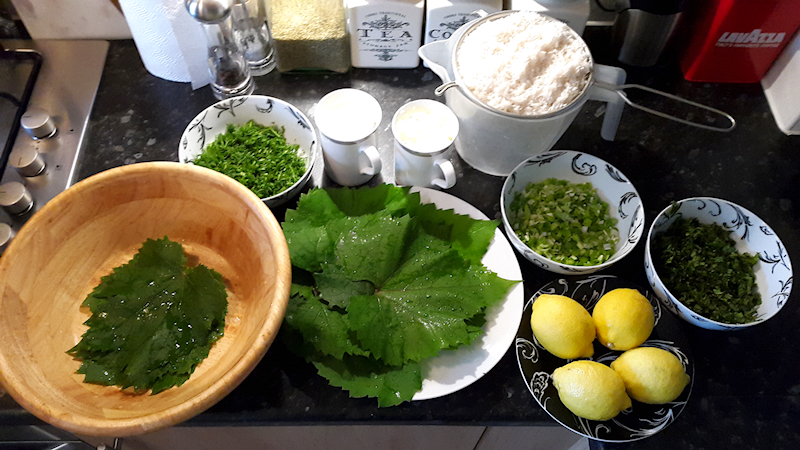 Dolma is very common in the Middle Eastern cuisine and literally means "stuffed" in Turkish. They are vegetables stuffed with rice, herbs and spices. You can use different vegetables but here I will focus on the almighty, the vine leaves!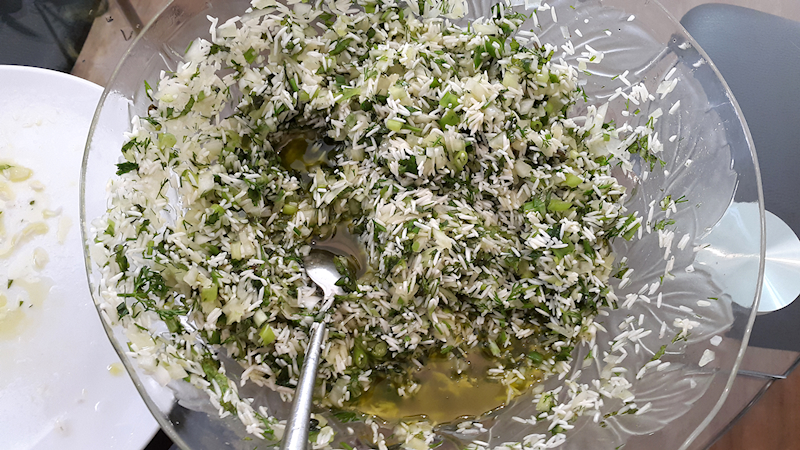 Right, vine leaves. Sounds strange, right? Why eating vine leaves, we are not goats! The only good thing about the vines is wine (ok, maybe grapes too).
For those of you who have never tried the stuffed vine leaves, all I can say is "Trust Me". For the rest of you, I know you are already drooling.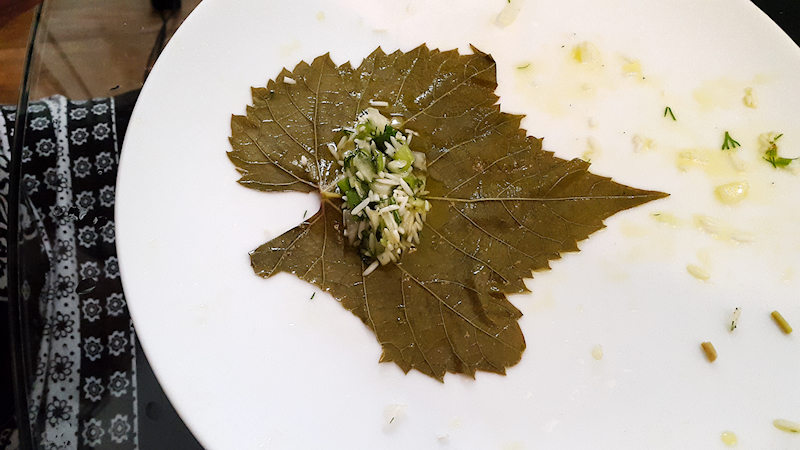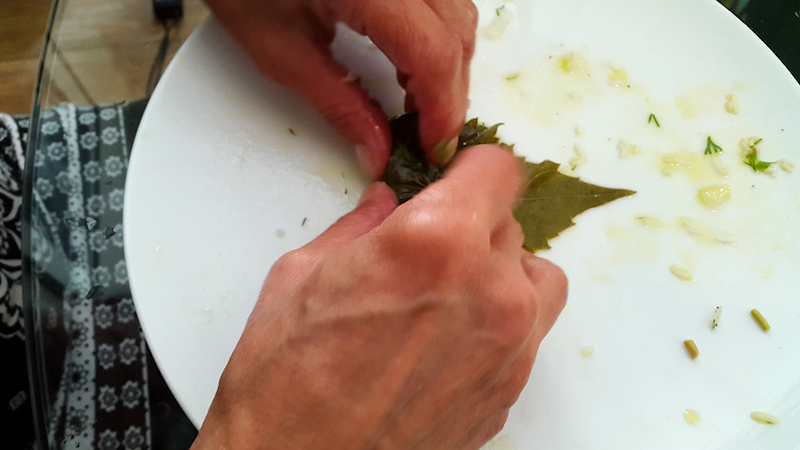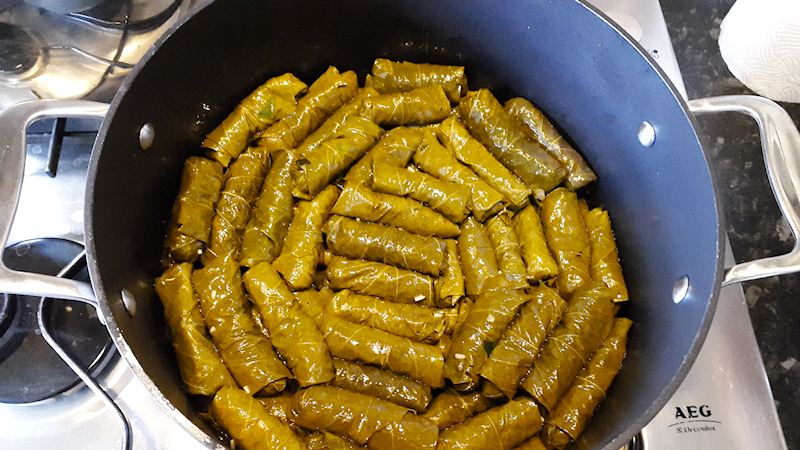 Dolma became popular in Greece in the beginning of the last century, when Greeks living in Turkey had to return to the Greek mainland because of the exchange of populations between the two countries. A sad story.
Together with their lives and habits, they brought with them their influences from the Middle Eastern cuisine that blended well with the rest of the Greek gastronomy of that time. So, Dolmades became one of the nation's favorite meal!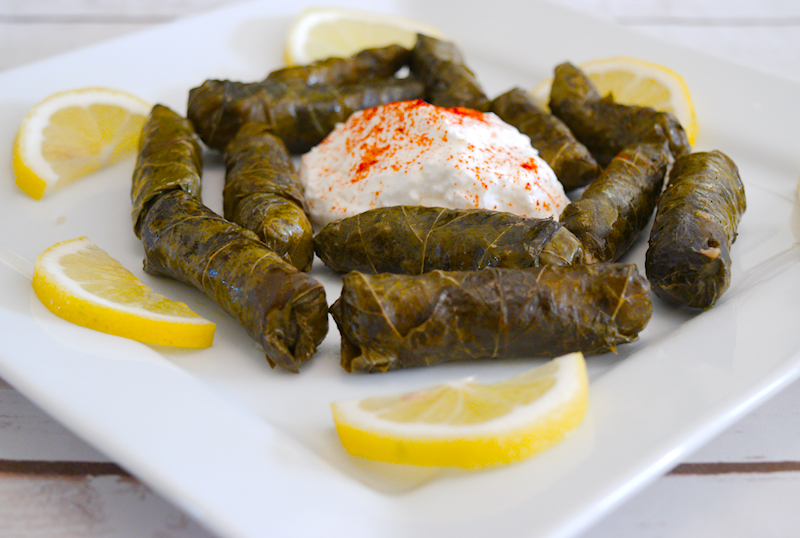 There are versions with meat (ground veal or lamb) but my favorite is the meatless ones, just herbs and rice. They are called Dolma Yalanci, a Turkish name that is also used in Greece. Lots of fresh lemon is a must. Yogurt just completes the pleasure.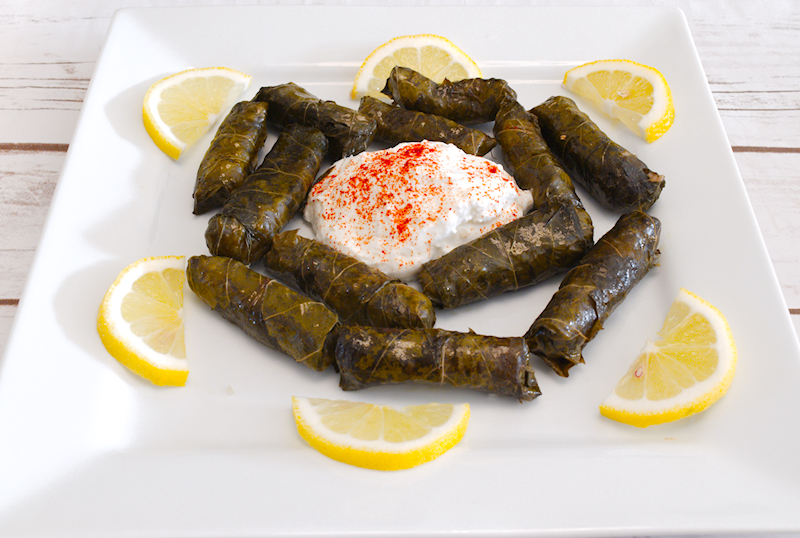 Making them from scratch is not an easy task. The difficult part is rolling them, where you need to develop a skill and be really patient. I have to say, rolling can be quite therapeutic as it helps you forget all the little problems that tend to occupy your mind.
So, I found some fresh vine leaves and made them! For such a successful dish, I have to specially thank Kondje for her motivation, guidance, help and patience.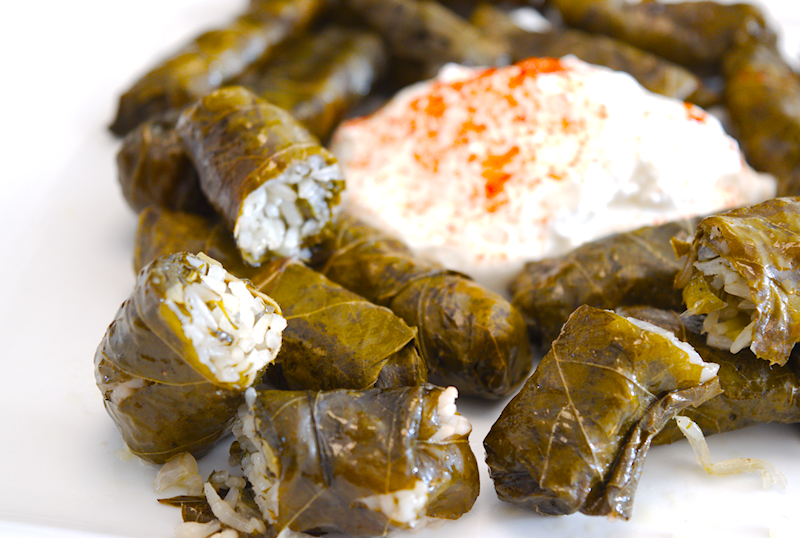 (Visited 7,769 times, 1 visits today)