An easy and delicious recipe for spicy and aromatic meatballs wrapped in eggplant slices. Make sure you make a lot of them because they disappear too fast!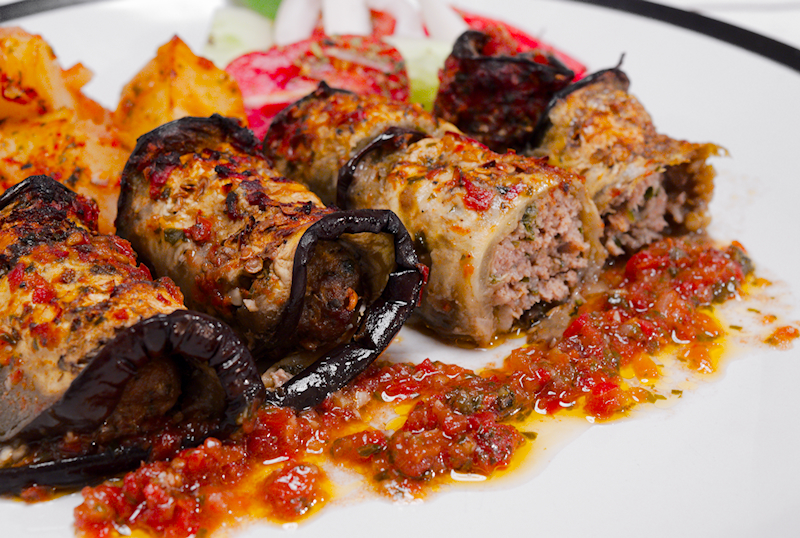 Eggplants are the queens of the summer table. Or the king, I am not sure, I haven't checked them. You know that the real summer feast is coming when you see them appearing in the local street markets. At least in Mediterranean countries.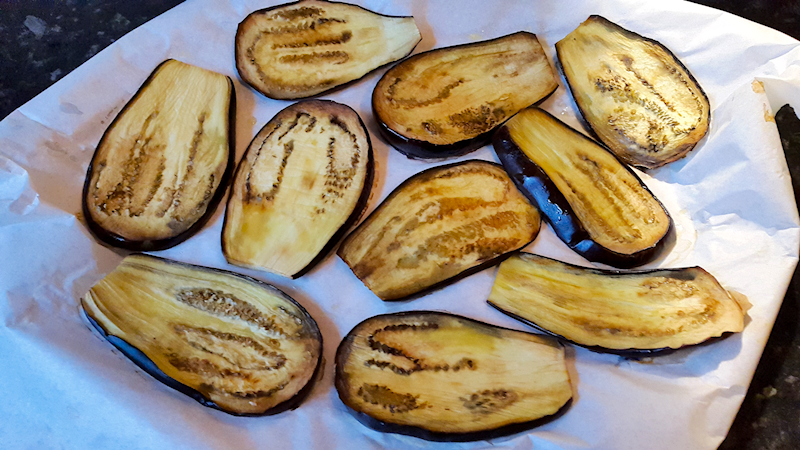 Summer is almost gone and I thought we should celebrate it by giving its queen the attention she deserves. It is true that we can now find eggplants in the supermarkets throughout the whole year, we don't have to wait for summer.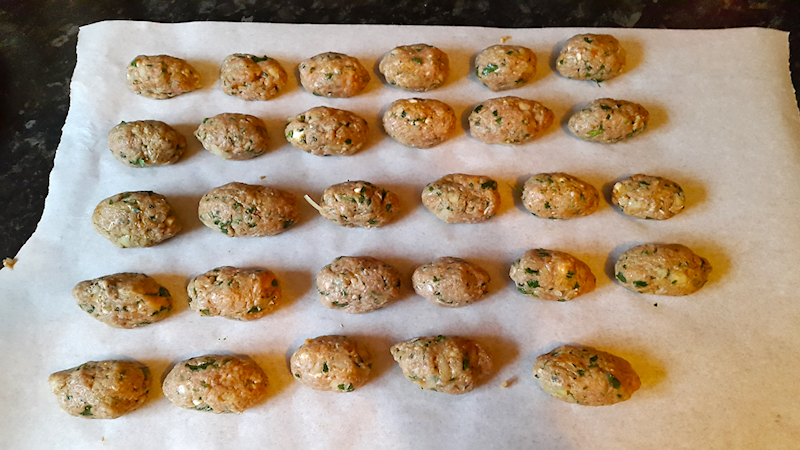 You have to excuse me, I am still in a summer mood and like to think that the depressing rain and cold we have right now is just a bad dream. A couple of weeks ago I was there.
I am not adding the recipe for the meatballs here as it's exactly the same as the one I posted here a few months ago. I didn't fry the meatballs but rather let them cook in the oven. Also, I didn't use any eggs here. Still delicious!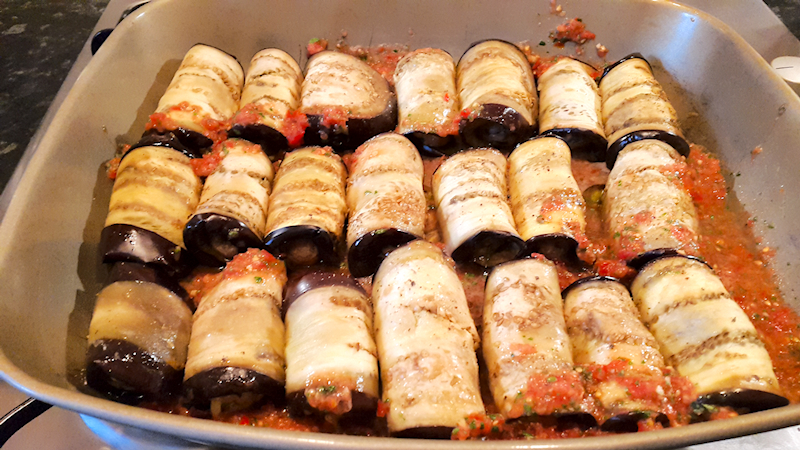 I use 500 gr (17 oz) of ground veal, which should give you ~ 25 meatballs. You can use beef if you like, especially if you cannot find veal.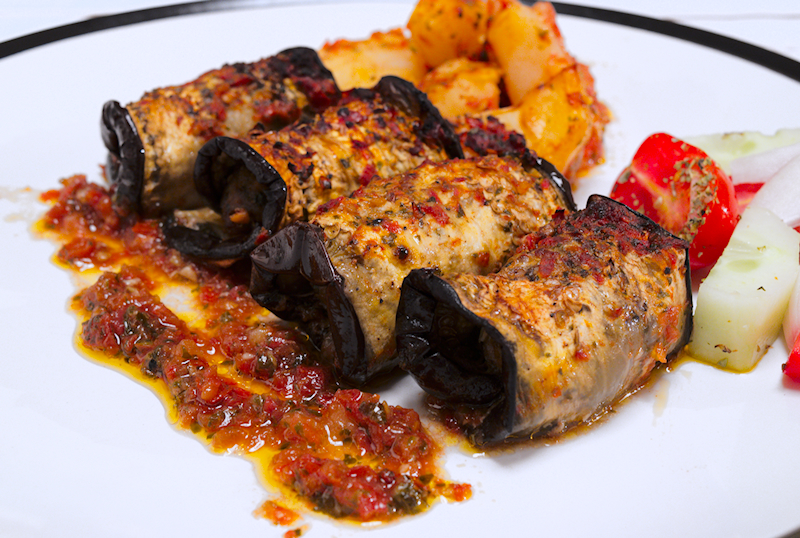 The trick is in the herbs, make sure you use fresh spearmint and parsley in the meatballs. A couple of shots of Ouzo wouldn't hurt neither.
(Visited 7,639 times, 2 visits today)