A recipe for delicious chicken pie (kotopita) that allows you to use all of the chicken leftovers from Sunday lunch or a dinner party. Simple and effective.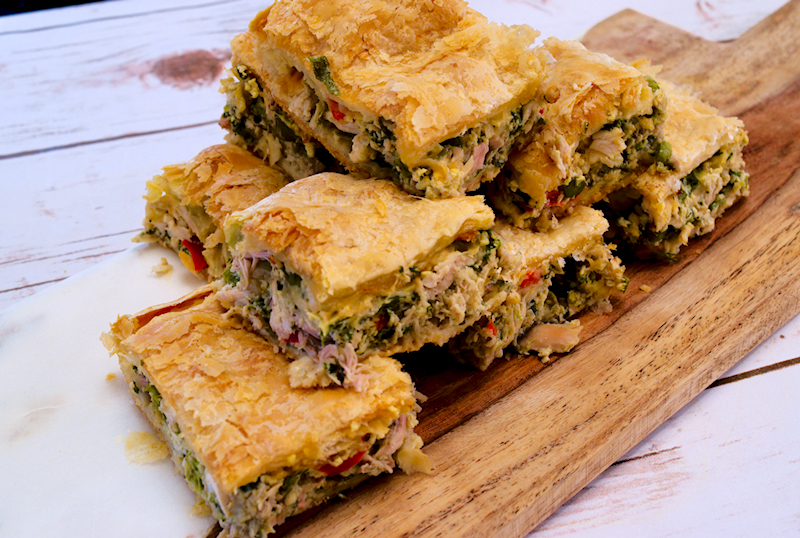 It is a tradition in our family to have roasted turkey for Christmas lunch. My mother makes a mean turkey filling with rice, prunes and the turkey liver.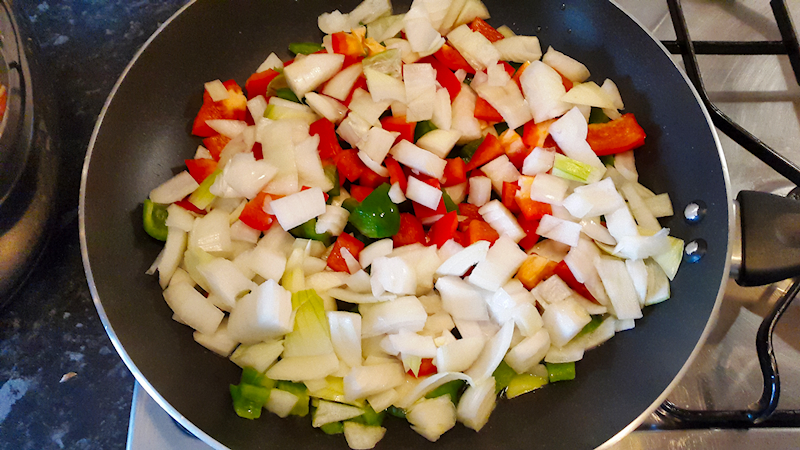 The problem is…no one in the family likes turkey! I mean, it's okay but it's a bit boring when you also have on the table a roasted leg of pork (which is also the case in our Christmas lunches).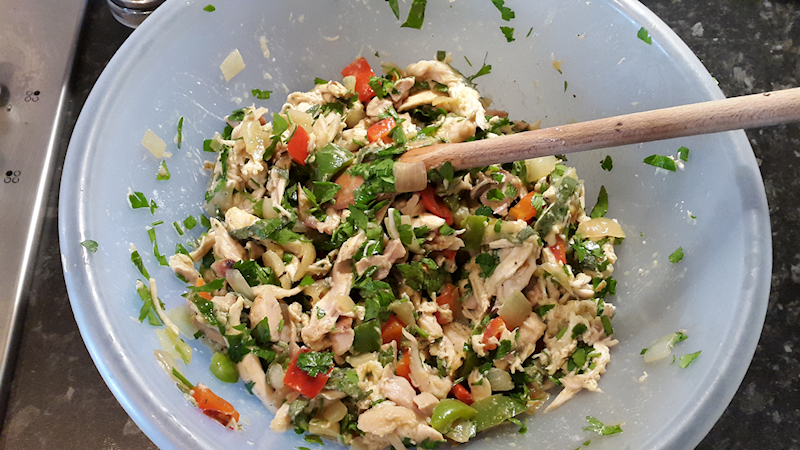 As you may guess, the whole bird is left untouched. Then my mother uses her magic and the next day she transforms that boring turkey into a lovely pie! Nobody complains about it, it's delicious.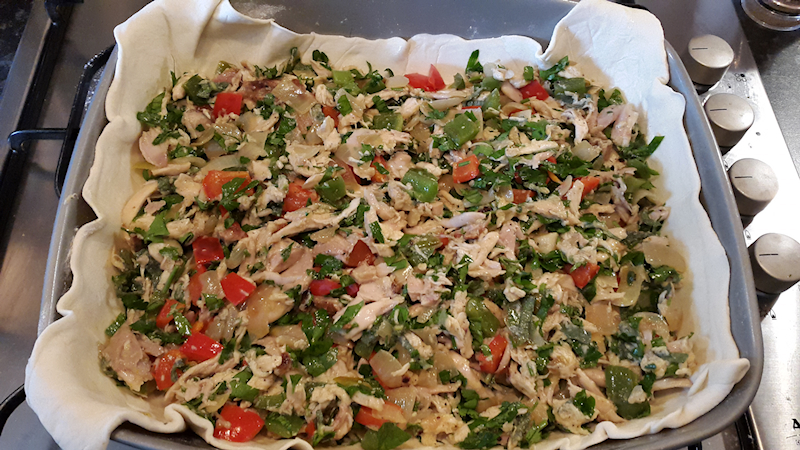 I didn't have turkey leftovers but had a lot of chicken. The principle is the same. Chicken, vegetables and cheese wrapped in a nice pastry. Almost as good as my famous Spanakopita!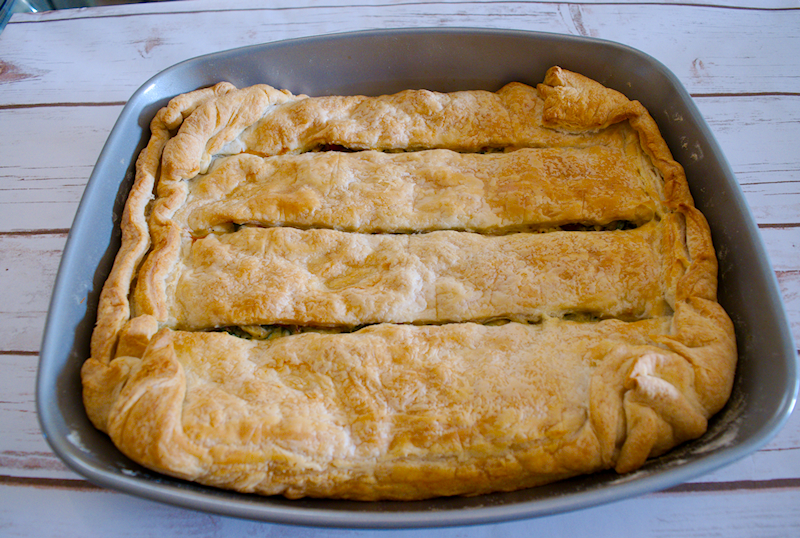 If you like this recipe, why don't you visit my Facebook page?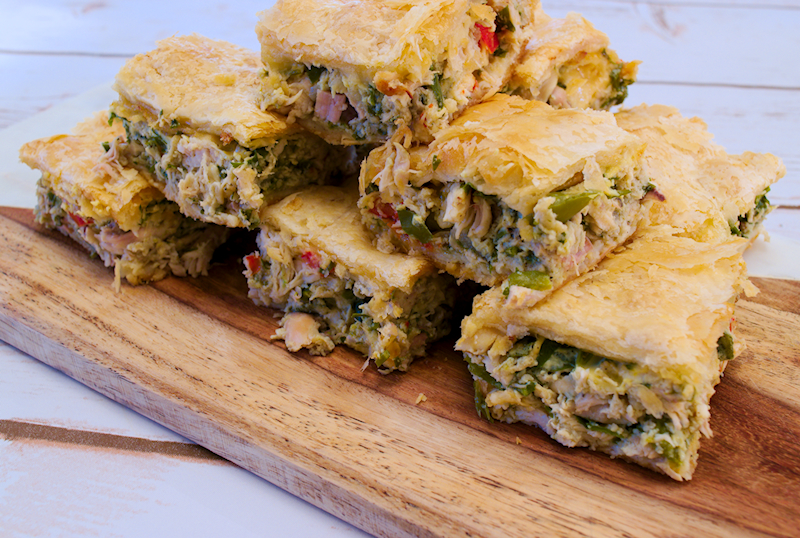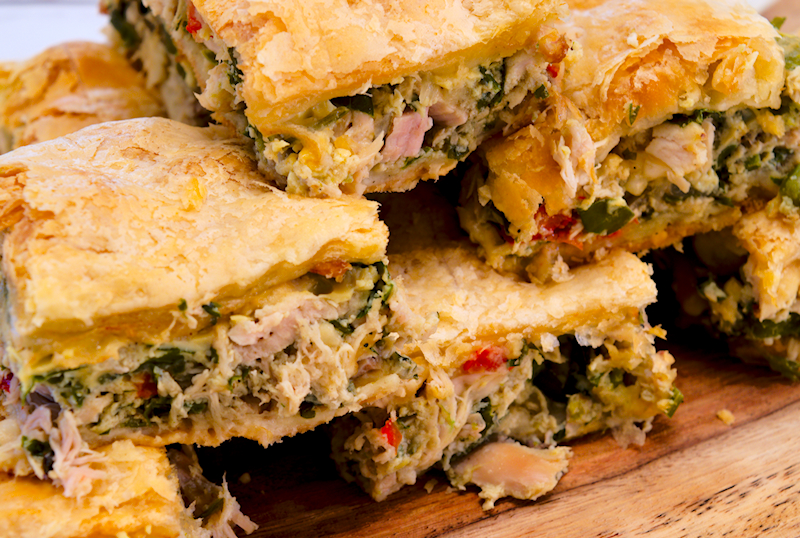 (Visited 3,589 times, 2 visits today)