This is a recipe for soft, juicy and aromatic meatballs (Keftedes). Serve them with homemade fries and it will be one of the best meals in your life. Guaranteed!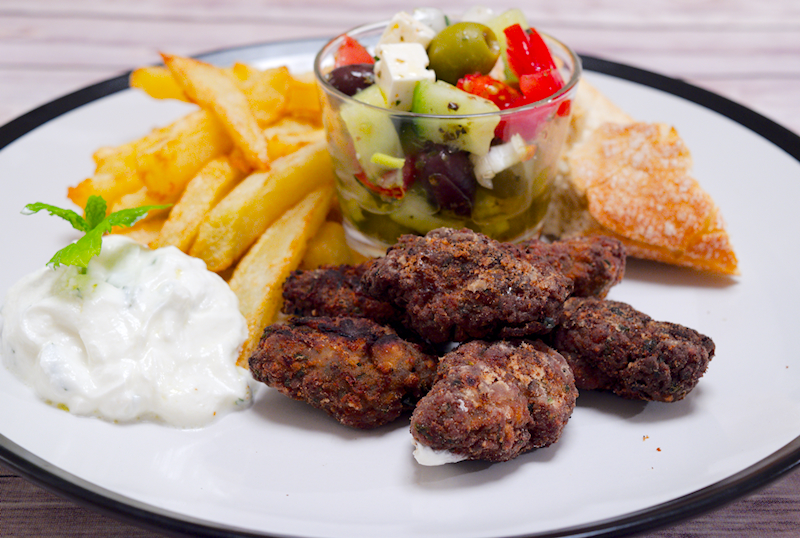 Meatballs is a classic in many cuisines. From "Swedish meatballs" to Turkish Kofte and the British spaghetti Bolognese (yes, they make it with meatballs). The concept is simple: fried ground meat. But the taste and sensations vary.
The kind of meat you are using is important. The Turks and people from the Middle East tend to use lamb, which I find overwhelming. I love lamb but…fried ground lamb is too much for me.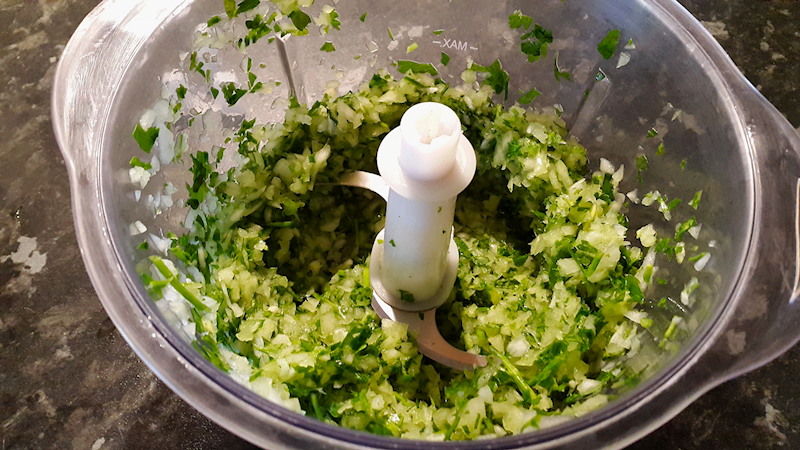 Swedish meatballs are mostly based on pork and I find they lack a bit of a kick. They are a bit…boring. However, the sauce they are served with is usually interesting.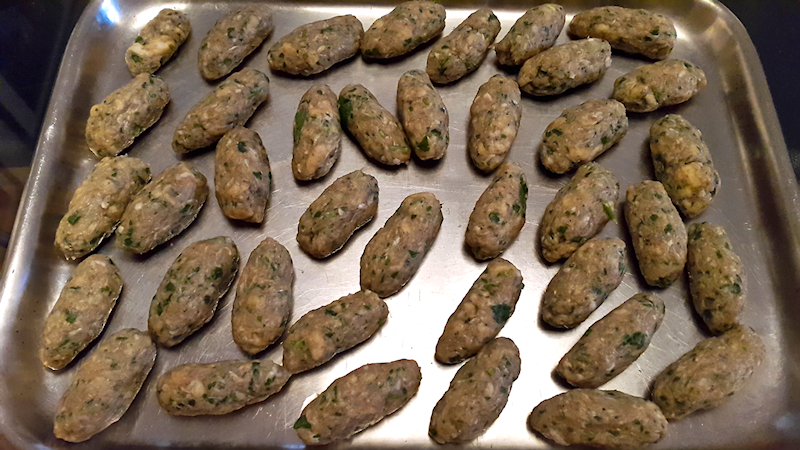 Many of us, in the western parts of the world, tend to use ground beef when making meatballs. I have tried many times with beef but I find the meatballs very…meaty! Beef dominates everything else and that's not good. There should be a balance. I find it hard to make them soft so they melt in your mouth.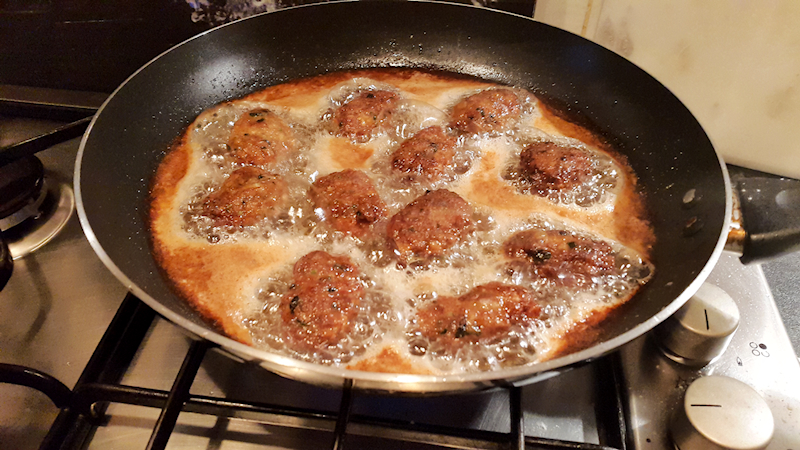 The search for the best meatballs bring me again back to my roots, when my mother used to make "keftedes". When she was frying them, the whole neighbourhood was filled with the lovely aroma, making the people excited. "Keftedes" were soft, tasty and full of flavours.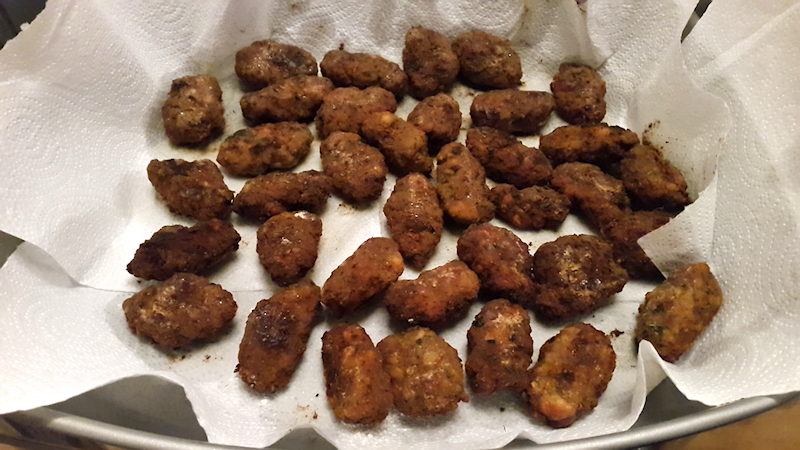 The secret? First, she used (and still uses) ground veal, which is tasty but not as "meaty" as beef. Second, the herbs. Fresh spearmint and parsley. Spearmint is slightly different from mint and is abundant in Greece. If you cannot find it, fresh mint will do just fine.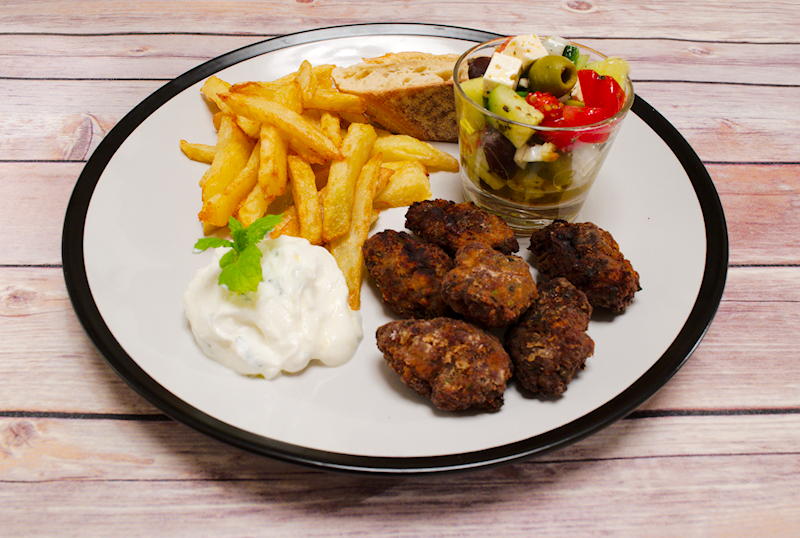 As a personal touch, I added one (maybe two) shots of Ouzo. The anise give an extra kick to the "keftedes". You may use any similar spirit, like the Turkish Raki or French Pastis.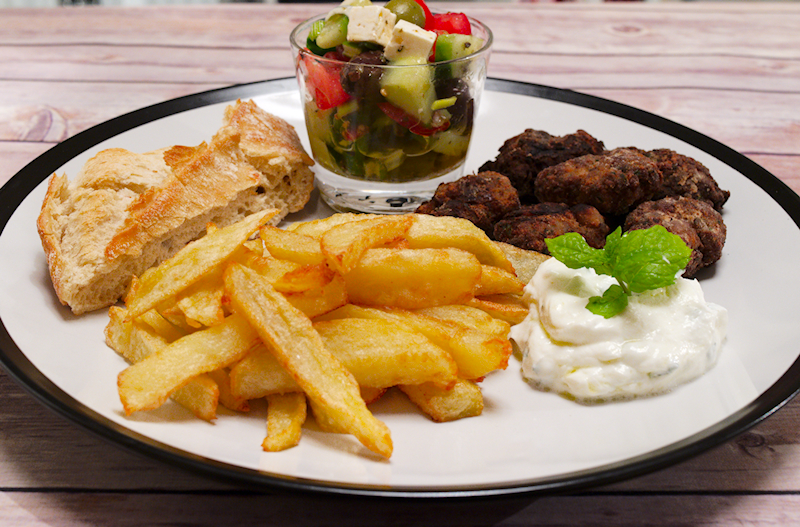 (Visited 3,361 times, 1 visits today)