An easy and fast recipe for tuna steaks and noodles with an eastern touch! Teriyaki sauce gives character to the dish, while chilies give the spark.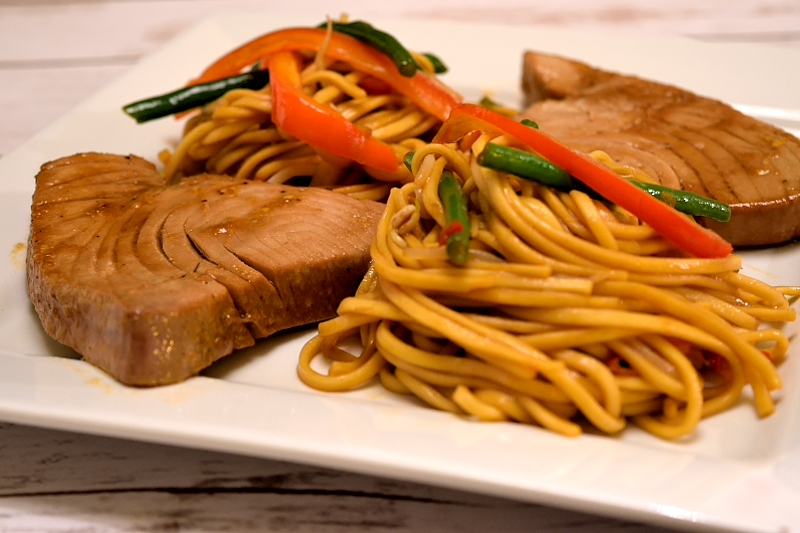 I am not a huge seafood lover. I can eat most fish but I don't really enjoy it. On the other hand I love octopus, cuttlefish, calamari, shrimps etc. especially when they are grilled or in a nice stew.
The funny thing is that I grew up in a family that fish was abundant. My father is a huge fish lover and he could go directly to the fishing boats and spend a fortune on fresh fish. Then I was obliged to eat them. Sometimes he bribed me to do so!
Maybe I didn't like eating fish but I loved fishing. My strongest memories from my childhood is waking up at 6am in the summer and going with my father on a small boat to lift up the nets and catch some octopus. We were amateurs so we didn't have much success but it was so much fun!
Of course we didn't have a licence to fish so we had some occasional problems with the coast guard. But that's another story.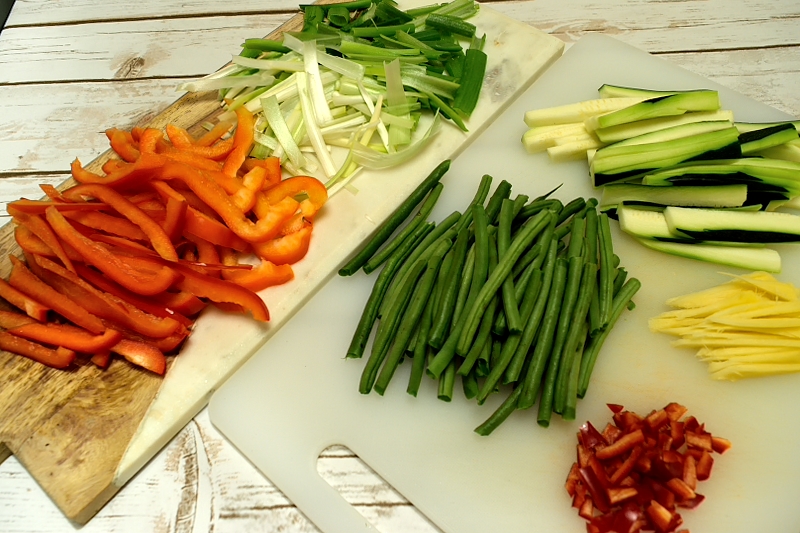 One of the fish I like eating is tuna. I am not talking about the one in the tin cans that you put on your salads after the gym. I am talking about the real fish. It is very nutritious, healthy and it actually tastes like a red meat steak. Yummy!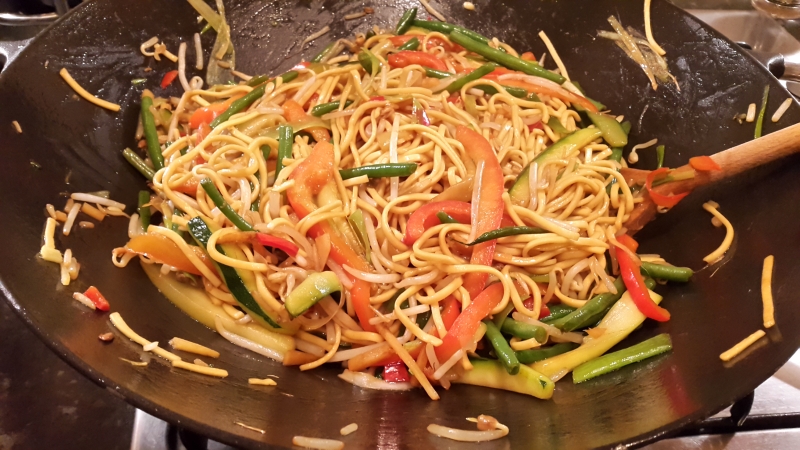 In this recipe, the trick is to marinade it in teriyaki sauce for some time to absorb the flavours. You don't need to add any salt on the steak or noodles, the teriyaki is quite salty. It is quite straight-forward to make, great for dinner on a weeknight.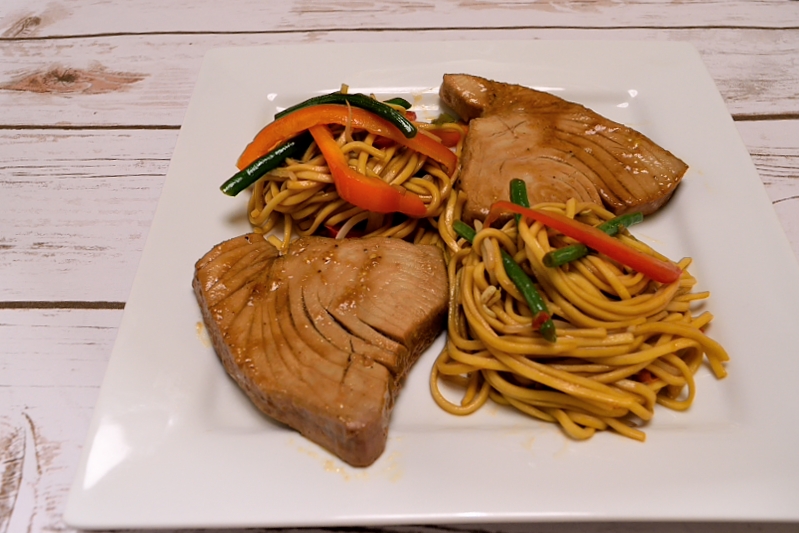 (Visited 9,458 times, 1 visits today)