Being a fan of vegetable-based fritters I am always trying to find a way to skip the frying part. It's messy, your hair and clothes stink and it's relatively heavy for your stomach. As a proud owner of a muffin baking tray, I decided to adapt my favourite recipe for zucchini fritters and transform them into cupcakes!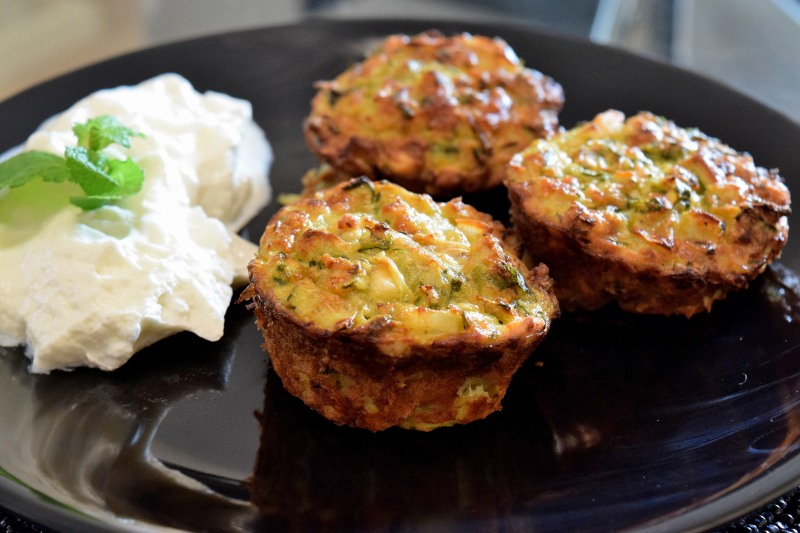 The result: delicious! Parsley and mint bring a lot of aroma and the cheeses make them naughty. Feta for me is a must but you may use any cheese that you prefer. I would not use any strong cheese as it would conceal the freshness of the zucchini.
Ingredients (12 cupcakes)
3 large zucchini

1 large potato.

1 onion chopped.

Small bunch of flat-leaf parsley chopped.

12-15 mint leafs chopped.

1 egg.

100 gr (3.5 oz) feta cheese crumbled.

100 gr grated mozzarella.

Salt and ground pepper.
Grate the zucchini and squeeze them with your hands to remove most of the water. Let them drain in a colander. Do the same with the potato. The vegetables should have as less water as possible.
Mix all of the ingredients in a large bowl. If the mixture is too wet, you may add a couple of tablespoons of flour or some breadcrumbs. Careful with the salt, feta cheese is quite salty.
Preheat the oven at 180 degrees Celsius (360 F).
Use your kitchen brush and spread some extra-virgin olive oil in the holes of the muffin tray. Use a spoon and fill with the mixture.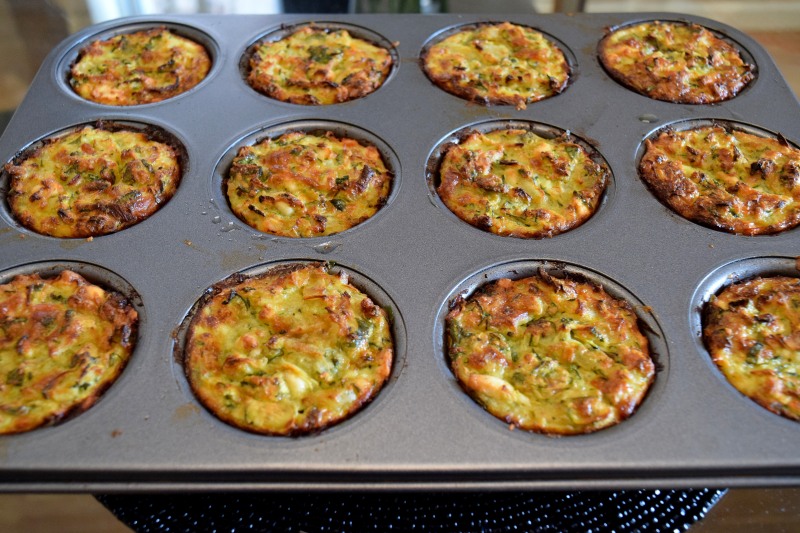 Cook for about 20 minutes until golden brown.
Bon appetit!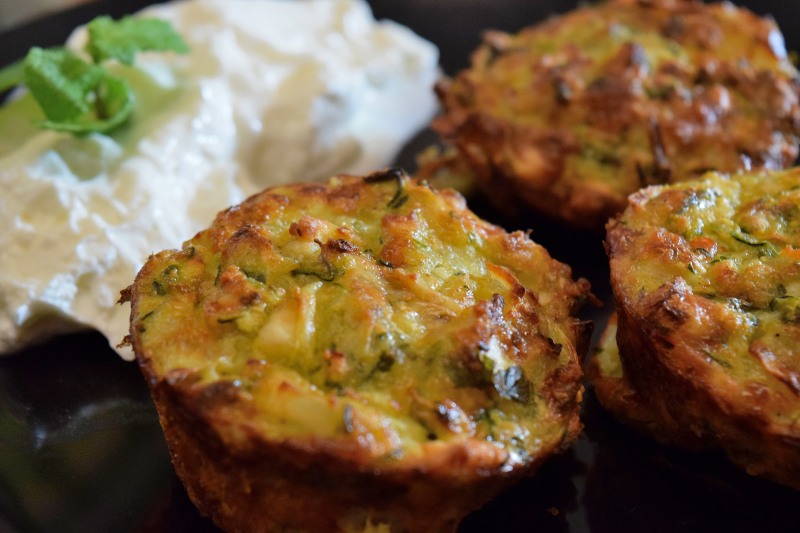 (Visited 1,450 times, 1 visits today)