Chicken, sausages and pasta all cooked together in one pot! This is a recipe for serious eaters who enjoy rich and spicy dishes with aromas from around the world.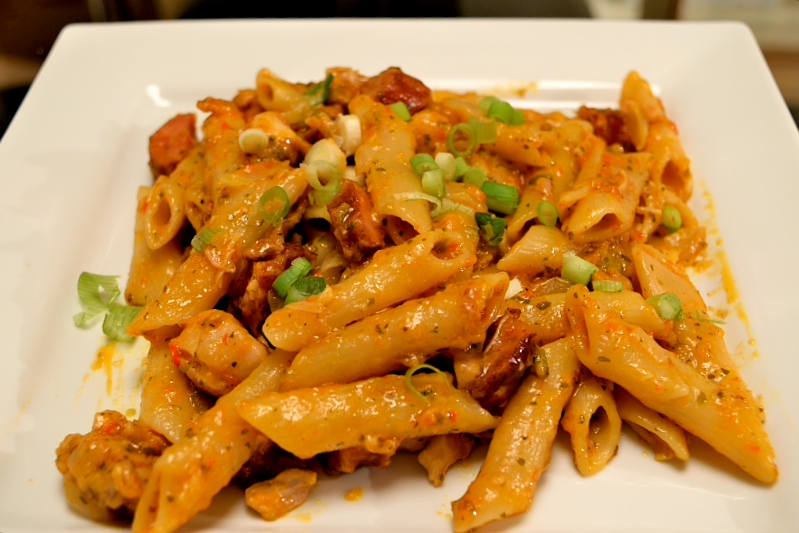 Boiling the pasta in a separate pot and adding it to the sauce is one way to do it. You may end up with a boring meal, unless you are a maestro in the kitchen. The other way is to cook the pasta in the juices together with the rest of the ingredients. Instead of having a bland taste, they acquire all the aromas and they become a part of a unique entity.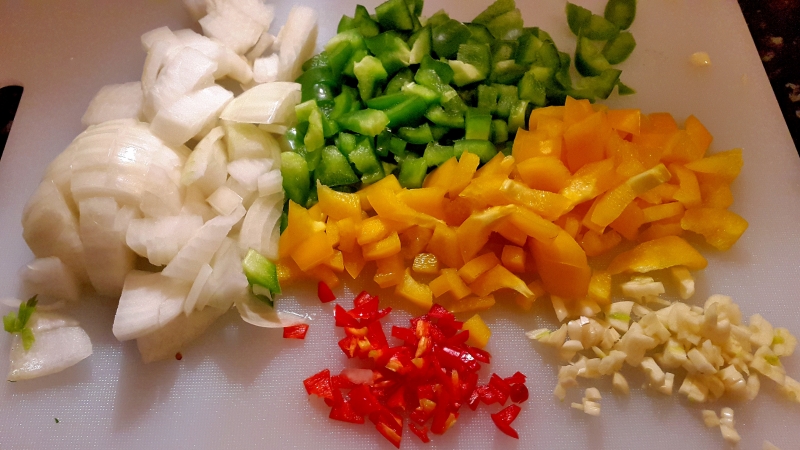 The taste of chicken and sausage blend quite well together. You might use bacon or lardons if you like instead of sausage. Be creative, it's your meal and you can do whatever you want in the kitchen. I just share with you some ideas.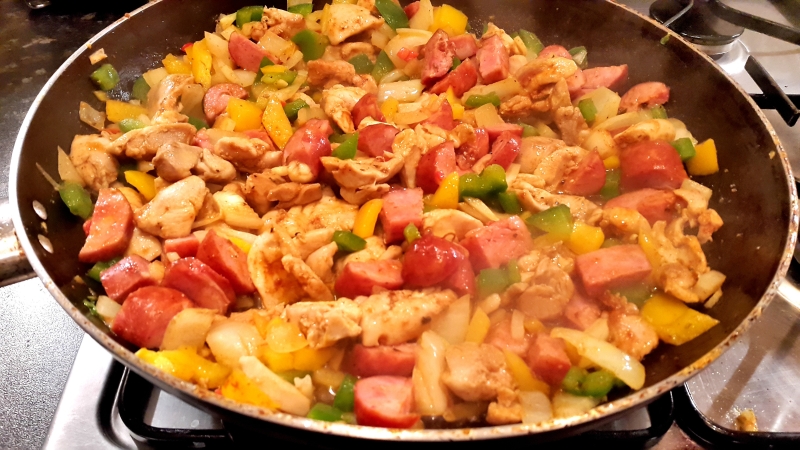 (Visited 6,523 times, 1 visits today)