A recipe to-die-for for lobster tail spaghetti! Coming straight out of the Mediterranean coast with all the necessary flavours and aromas.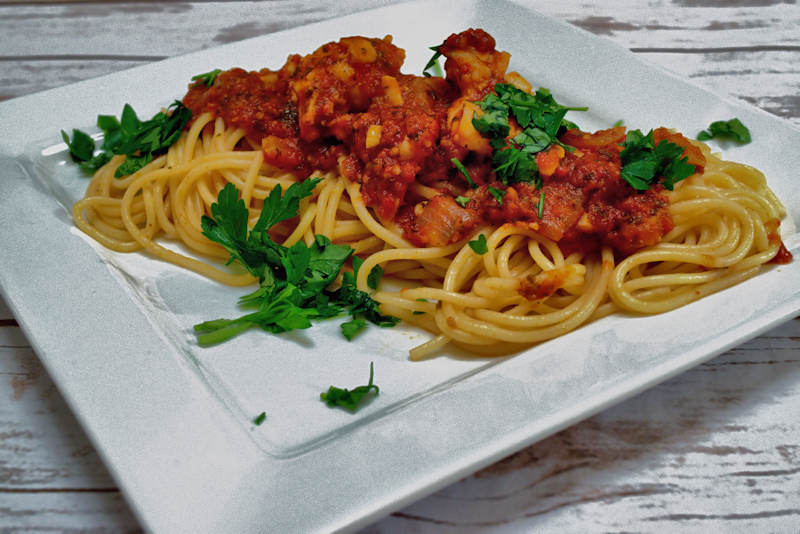 When I am thinking about fine fish food, the first thing that comes into my mind is lobster. May be it's because it was kind of rare and expensive where I grew up. I must have been a teenager the first time I tried it. And I was overwhelmed!
That changed when I moved to the US, where lobster was cheap and abundant (especially in the East coast). Every time I had the chance, I treated myself to this gorgeous sea creature thinking that I was living the life of a king. Which I I wasn't. Just a poor physicist in the expensive East coast.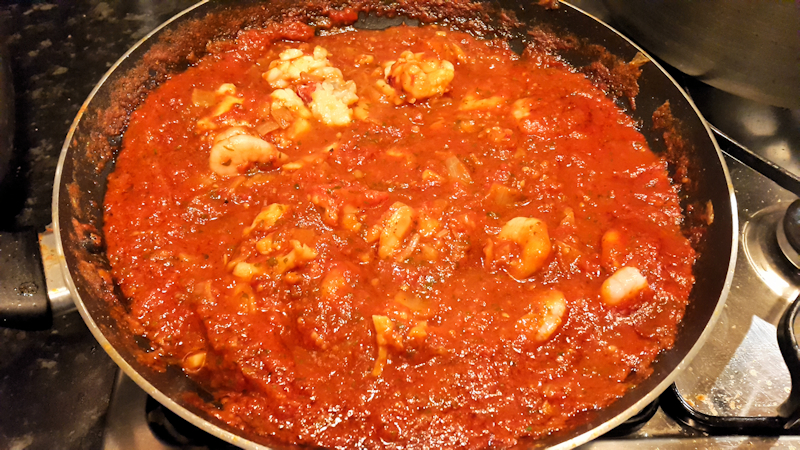 The dish I am describing here has been the symbol of Greece during its glory days. That means before the financial crisis. Right, when people used to live "beyond their means". And the banks used to loan "beyond their means". "Means" is the keyword but I never understood that.
But that's a long story. There are two things that make this lobster spaghetti different and awesome:
You make your own fish stock by boiling the lobster shells and use the stock to boil the spaghetti.

Use a couple of shots of Ouzo (Greek alcoholic drink based on anise) to give a great aroma kick.
So, give it a try and you will not be disappointed. With a bit of imagination, it will make you feel having lunch on a Greek island on a warm and sunny day with a glass of Ouzo in your hand!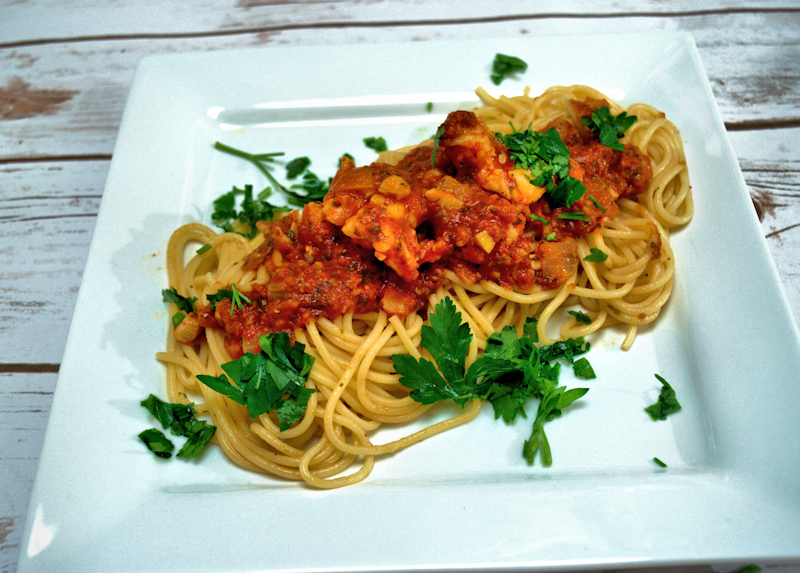 (Visited 7,937 times, 3 visits today)