This is a recipe for an irresistible zucchini pie (Kolokythopita) with the aromas of three different herbs. The taste of summer in your plate!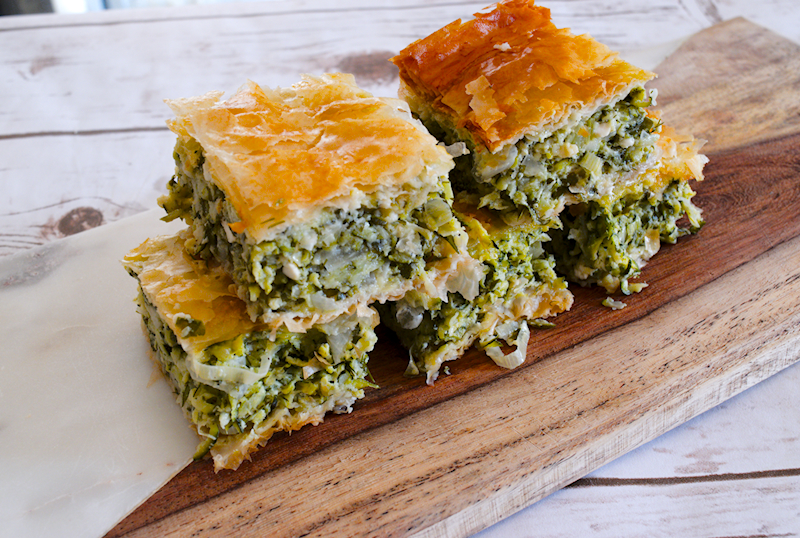 Aside from the glorious weather and the warm inviting Mediterranean sea, summer in Greece has much more to offer: the arrival of great seasonal vegetables and the dishes you can make using them. True, now we can find vegetables all year around in the supermarkets, which come from all over the world. But you cannot beat the ones you can buy knowing that they were cropped a couple days ago from a field nearby.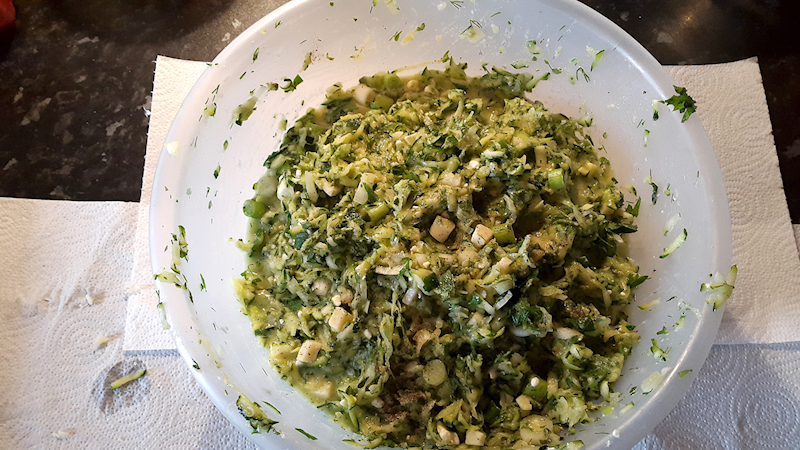 Even though I live far from the blessed Mediterranean lands, I felt the urge to try to come closer by making an aromatic zucchini pie. Zucchini grow in the summertime and the dish is called "Kolokythopita". The winter version is made with pumpkin and shares the same name. But I prefer the freshness of the zucchini.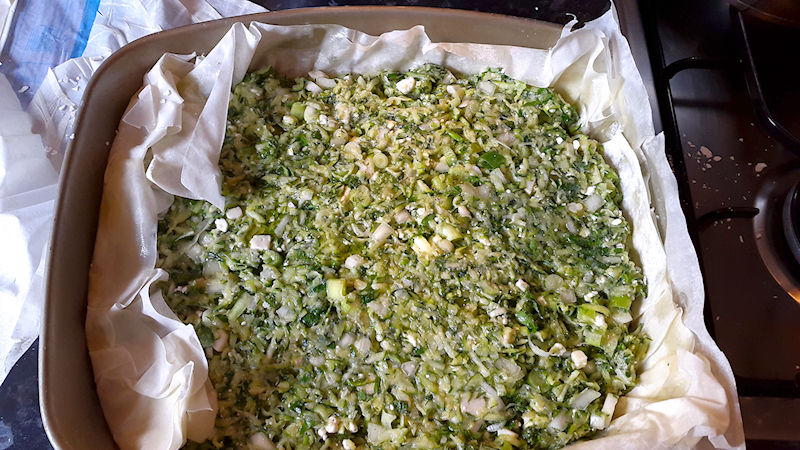 When dealing with zucchini (to make fritters, cakes etc), the key is to drain its juices as much as possible. One of the tricks I learned from Kondje is to place some of the grated zucchini on a kitchen cloth, close it and squeeze it. Juices are removed but you have to throw the cloth in the bin when you finish!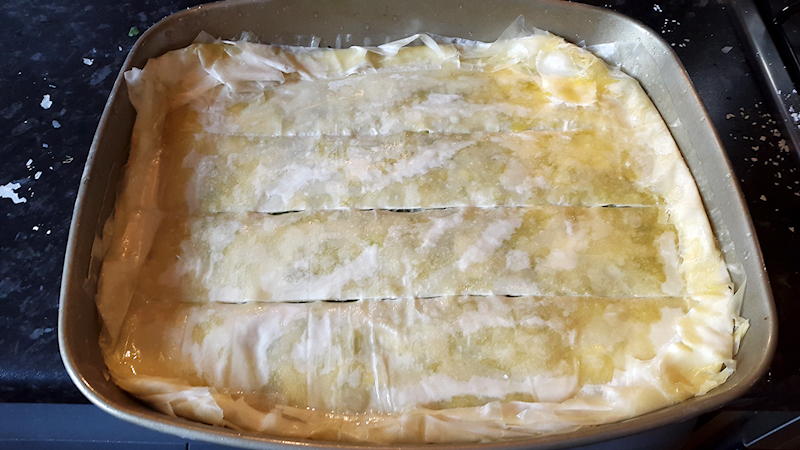 You may use filo pastry or any other pastry you like. However, if you would like to go all the way and do the real thing, you could make your own dough. I didn't do it this time but I promise I will come back to it and share it with you. Probably with a different filling next time.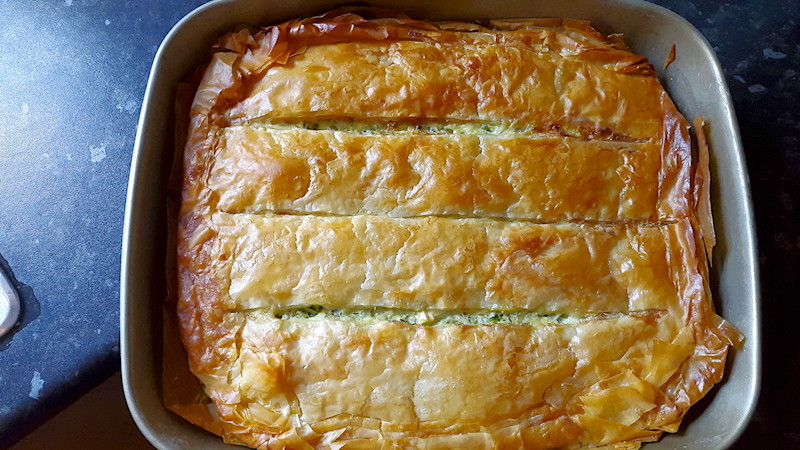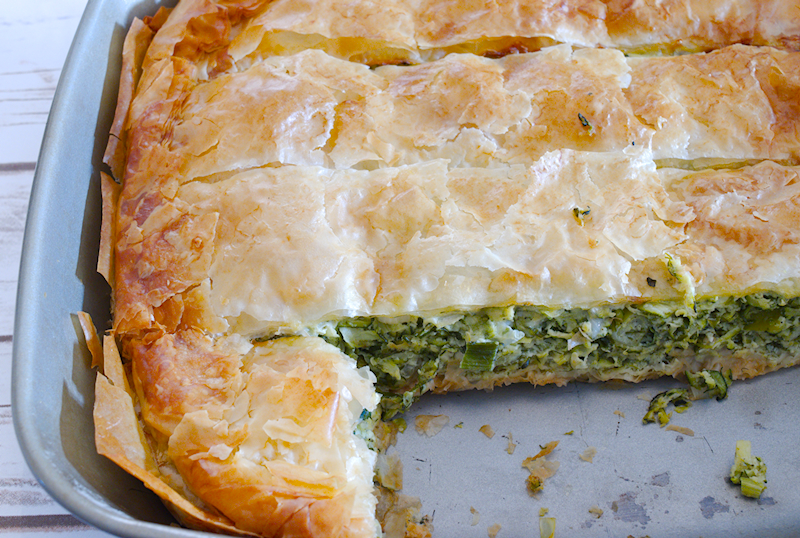 In the meantime, enjoy the freshness and the aroma of the glorious Kolokythopita!
(Visited 9,309 times, 1 visits today)