A simple chili con carne recipe served with wild rice. The novelty here is the use of fresh ingredients instead of dried powders. The result: awesome!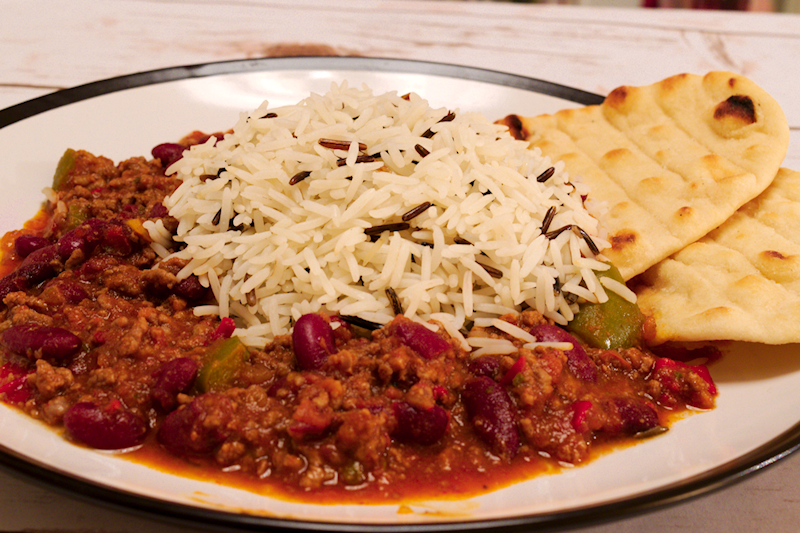 I was never a big fan of Chili Con Carne. Maybe because I have associated it with cheap pub meals in the UK. You know, when they serve it on top of a jacked potato. I never fancied it, I've always snubbed it.
It can also be that every time I tried it I was overwhelmed with the cheap powders the chefs use for garlic, onion, chili etc. I thought I would give it a go and replace everything with fresh ingredients.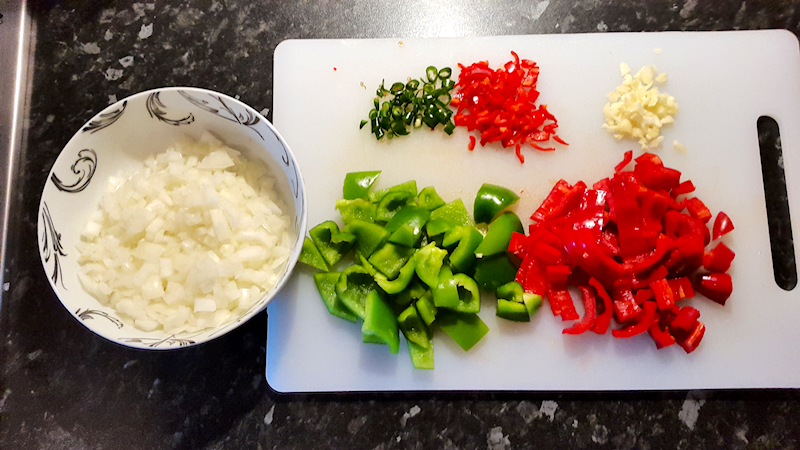 I took another step and…guess what? I didn't use beans from a tin can! They always smell terrible and taste so artificial. Who is eating this stuff? I mean, at least in the western world, we left behind the Second World War era where food was scarce.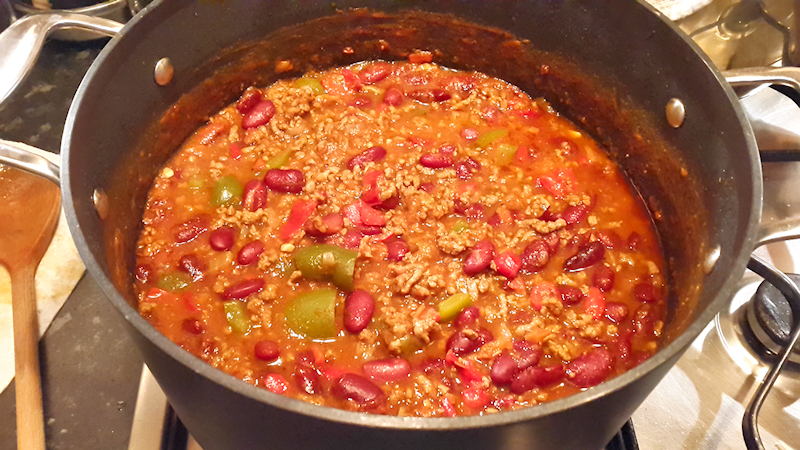 People, I repeat! You don't have to eat processed food from a tin can! Click To Tweet
Boil your beans in plenty of water for an hour and…voila! No preservatives at all. They taste better too!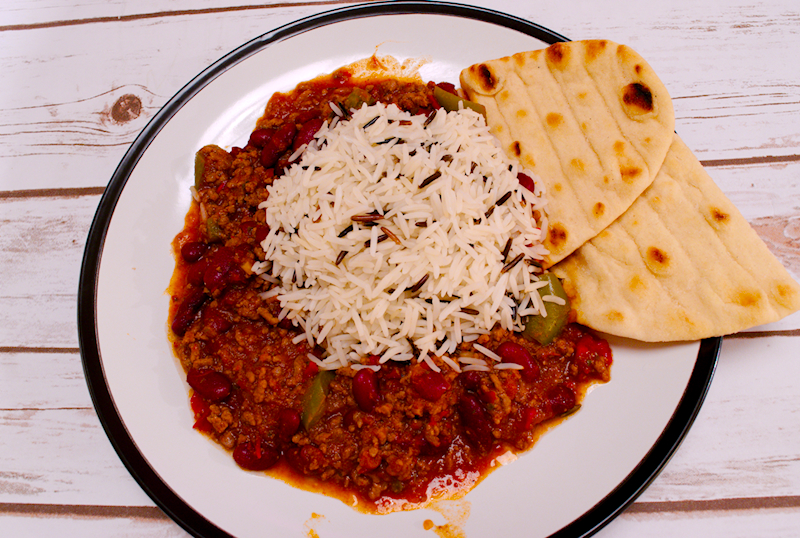 Anyway, the chili con carne with fresh ingredients was very successful. It's a hearty meal and can satisfy any demanding palates. You may adjust my seasoning recommendations according to your liking.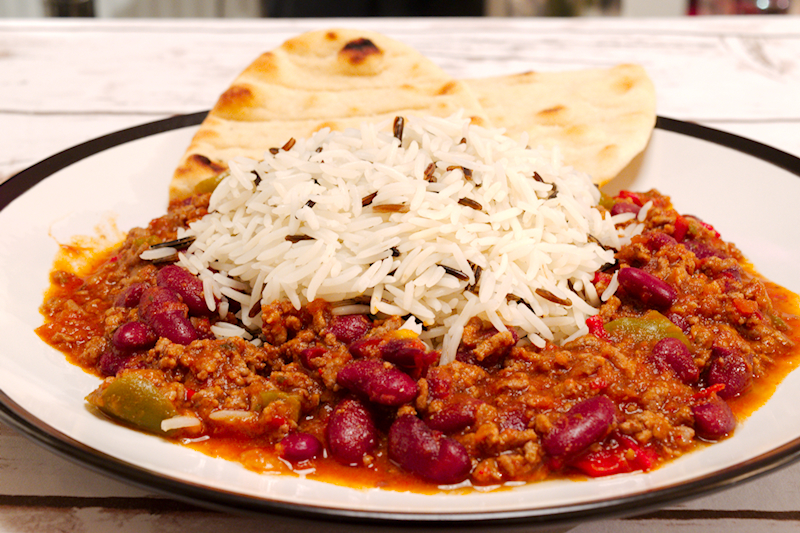 (Visited 2,176 times, 1 visits today)