A simple yet tasty recipe for green (French) beans stew in a rich tomato sauce. Easy to make, a great idea for a healthy and nutritious meal during the week.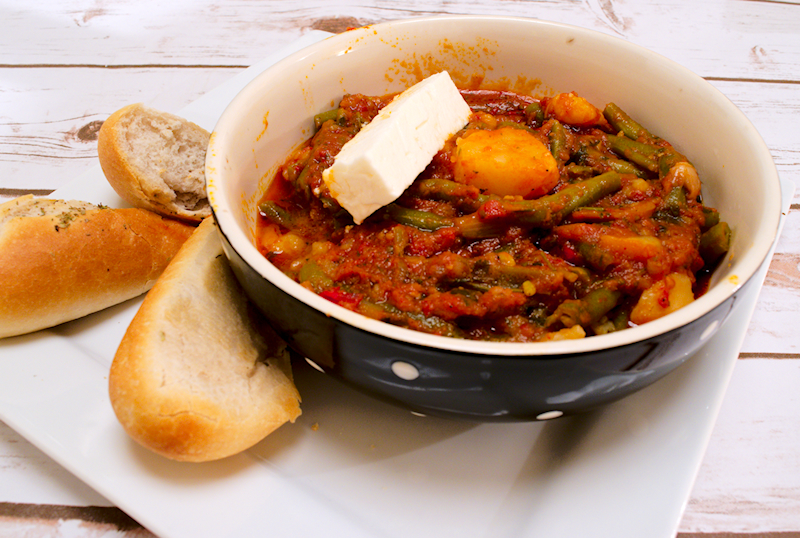 I have to confess that I didn't like green beans at all during my childhood. My mother use to cook them in the summer, when green beans are seasonal. It was not something to look forward to.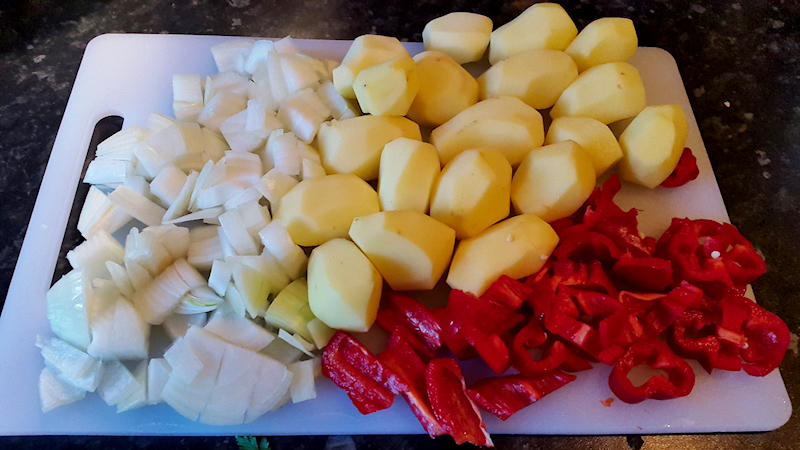 Things have changed and I started appreciating slowly the beauty of this simple meal. It has now become one of my favourite summer meals in Greece, especially during lunchtime. But my sister still hates them! Some people never change…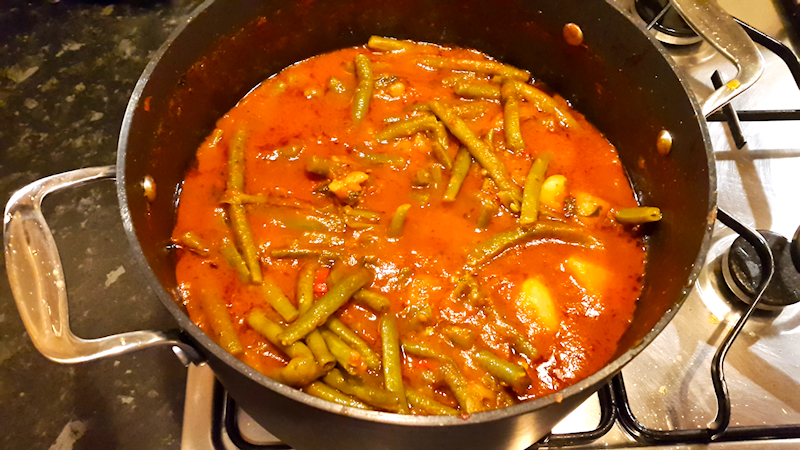 The key for a successful stew with green beans is the quality of the beans itself and the fresh tomatoes. There is a huge variety of beans you can find in an open market in Greece but it works fine with the ones you can find in the supermarkets.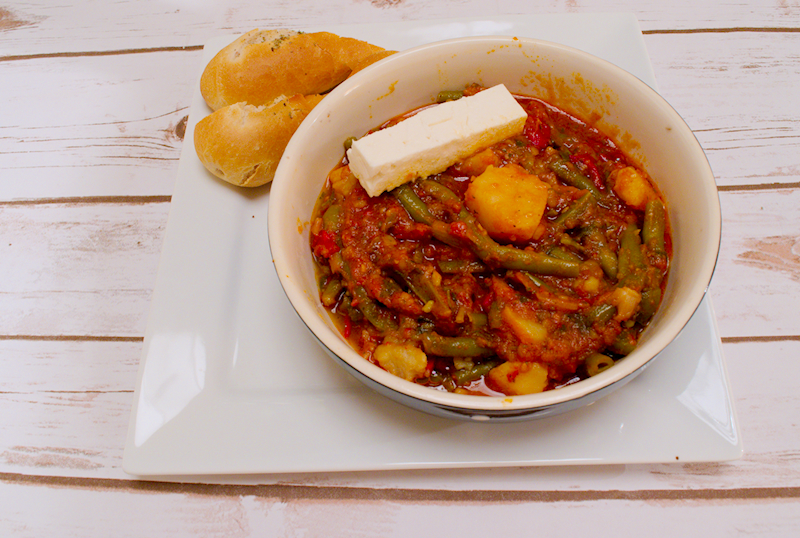 The end result has to be juicy, oily and beans should melt in your mouth. Make sure you have nice bread to dip in the gorgeous sauce!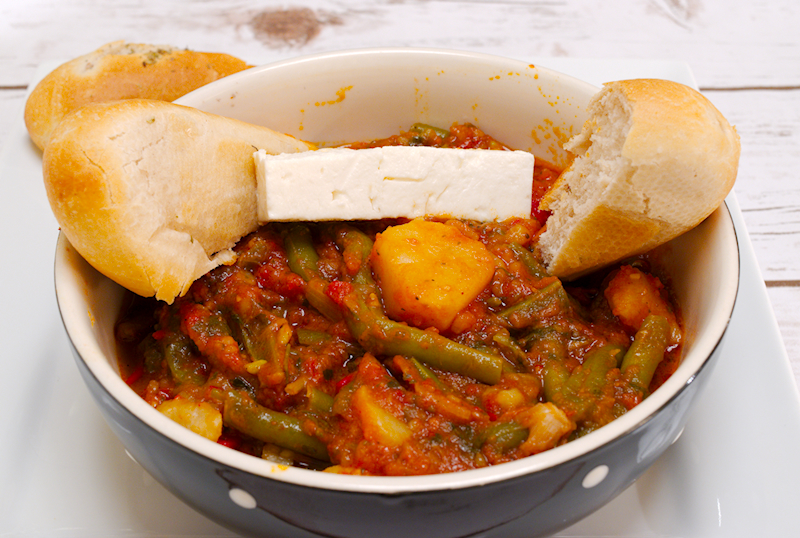 (Visited 6,946 times, 1 visits today)