A fantastic recipe for cuttlefish stew with spring onions in a tomato sauce. A priceless fisherman's secret!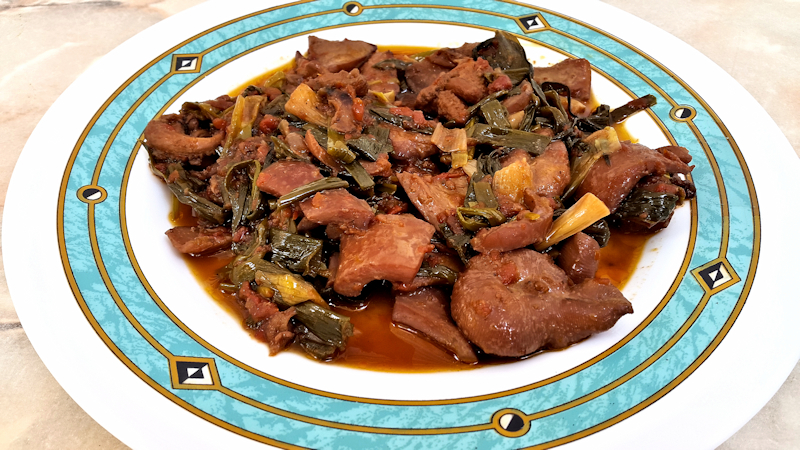 My father doesn't cook. He loves food, he almost lives for eating, but he doesn't go to the kitchen that often. My mother is an excellent cook so he relies on her.
There is only meal that he loves cooking and he is proud of it. Cuttlefish stew, a recipe he learned from one of his friends, a fisherman. Being retired, he has time to wait for the boats to come to the dock and buy his fresh fish.
This is why most of his friends now are fishermen and his stories focus on what they ate in a small tavern in my mum's village. I have to admit, I envy him.
The cuttlefish recipe is simple. As with most things in this universe, beauty lies in the simplicity. And this stew is delicious!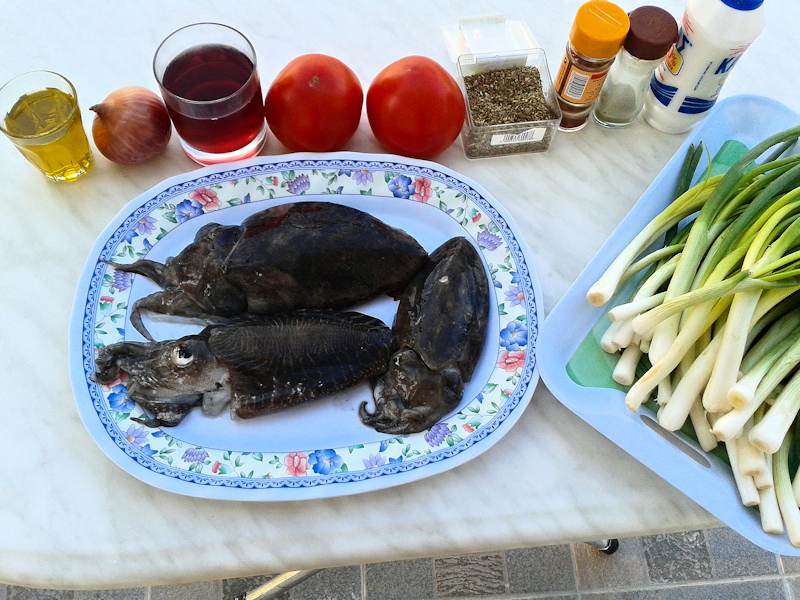 Many of you may have no idea what a cuttlefish is. You may think of it as a cousin of calamari (or squid). They have similar texture but I personally find cuttlefish a bit tastier. I am not sure if it's easy to find cuttlefish where you live. A good alternative would be fresh calamari. But it's not the same.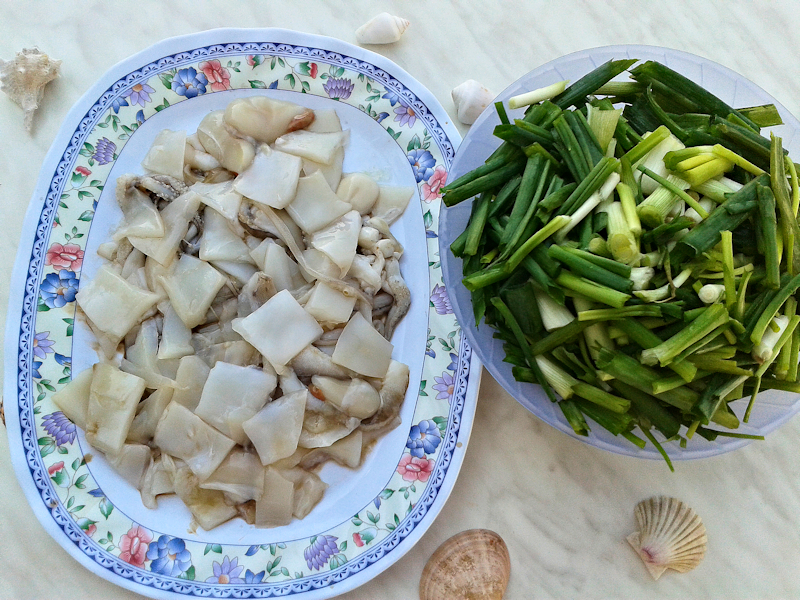 Fresh ingredients have a key role in this recipe. Starring roles are fresh tomatoes and ~ 30 spring onions. A glass of white wine is a must!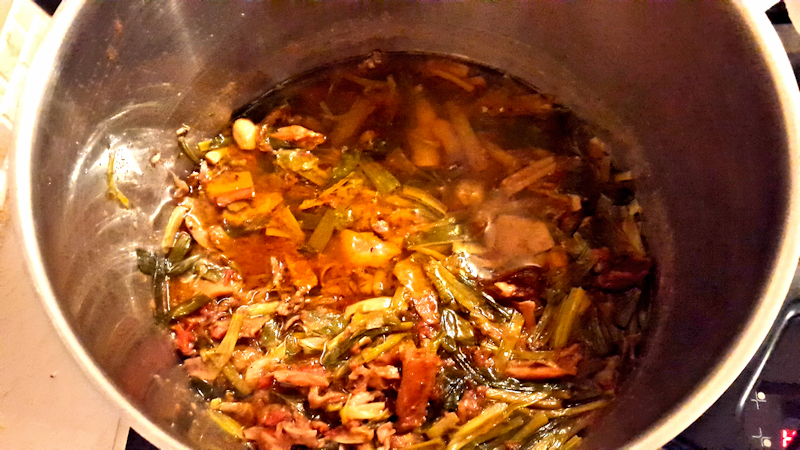 I visited my parents a few weeks ago and asked my father to cook it for me. My wish was his command. So, it's not my recipe but rather a fisherman's secret from a small village in Greece.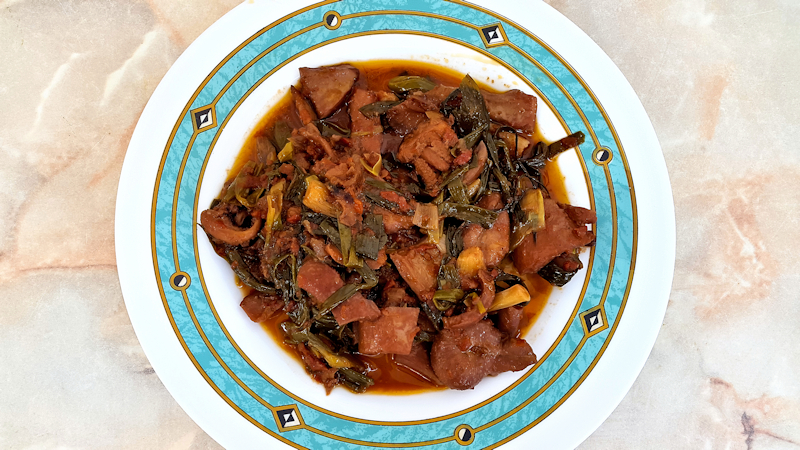 It was about time to be shared with the rest of the world.
Just make sure you have some nice bread to dip it in the sauce. Orgasmic!
(Visited 5,687 times, 4 visits today)