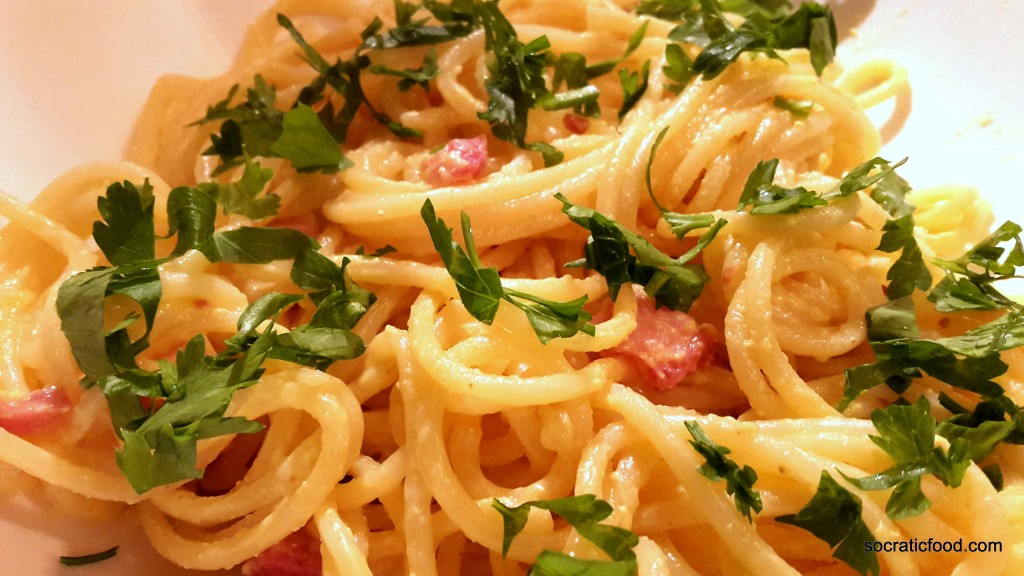 Spaghetti carbonara has been a controversial discussion for many food lovers. The main question is: "do we put cream or not?". The answer is, you can put whatever you like, cream, broccoli, mushrooms etc. But then it's something else, not carbonara.
The story says that carbonara came from the charcoal miners in Italy (carbonieri) where they had pasta lunch with eggs, cheese and some meat (pancetta). As you can imagine they didn't have any cream to add. Just the basics.
The key for a creamy carbonara is the boiled water from the spaghetti. Just before draining them, keep some of the boiling water that contains starch and add it later to get that nice and creamy sauce. I use it in almost every pasta dish so the pasta does not feel dry.
Ingredients (serves 2-3 people)
500 gr (1 lb) of spaghetti.

4 eggs.

A bunch of flat-leaf parsley chopped.

200 gr (0.4 lb) pancetta or lardons or chopped bacon.

Grated parmesan cheese.

Salt and ground pepper.
In a large pot, start boiling the spaghetti in salted water with some drops of extra-virgin olive oil. Cook them "al dente", 1-2 minutes less than the instructions in the box. Before you drain it, keep 1½ of the boiling water for the sauce and keep it aside.
At the same time, sizzle the pancetta (or lardons) in a frying pan. You don't have to use any oil or butter, let the pancetta cook in in its own fat.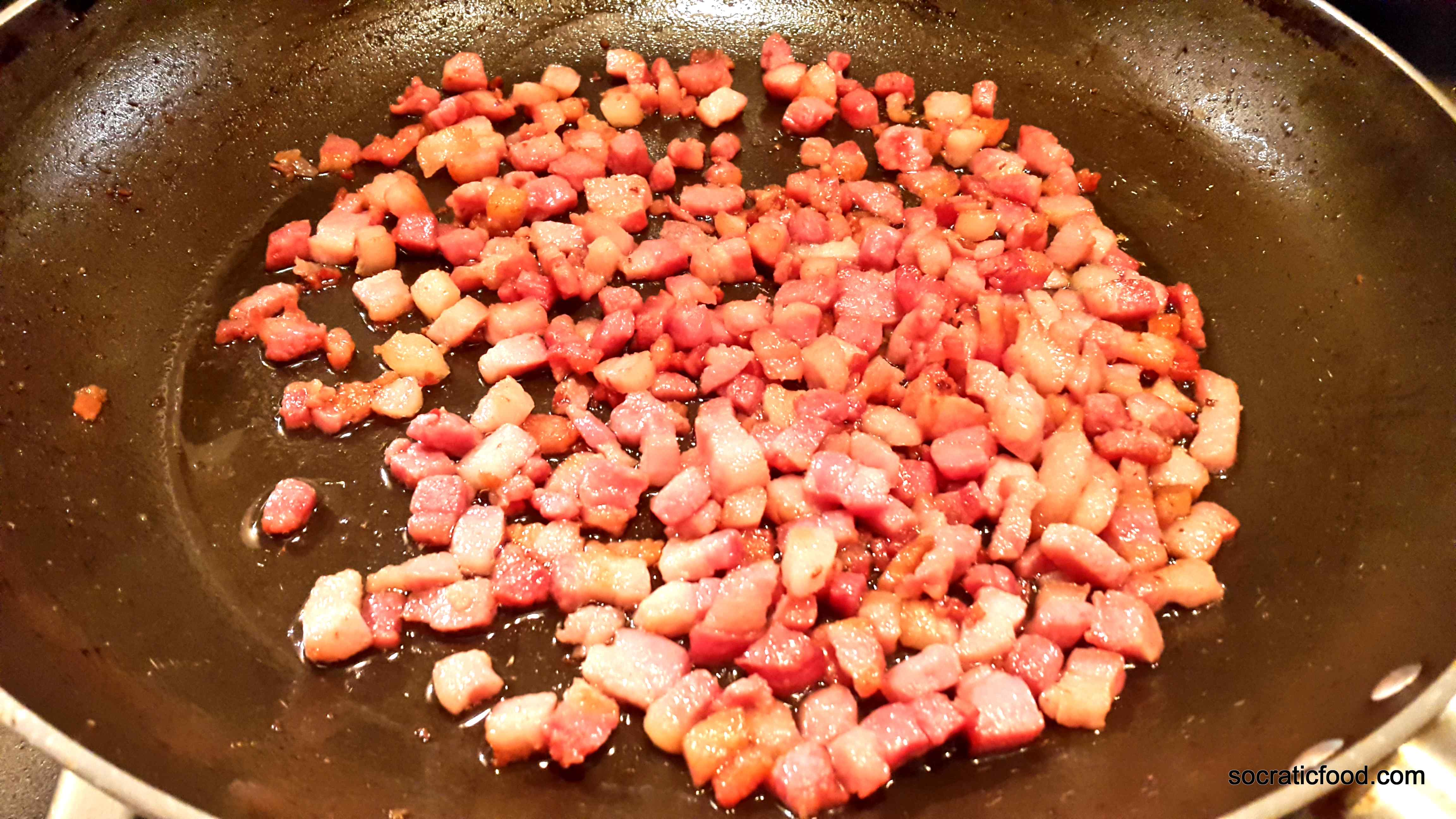 In a bowl, whisk the the yolks of the eggs. Add slowly half of the pasta water you kept aside while simmering. The water should not be very hot so as the eggs are not cooked.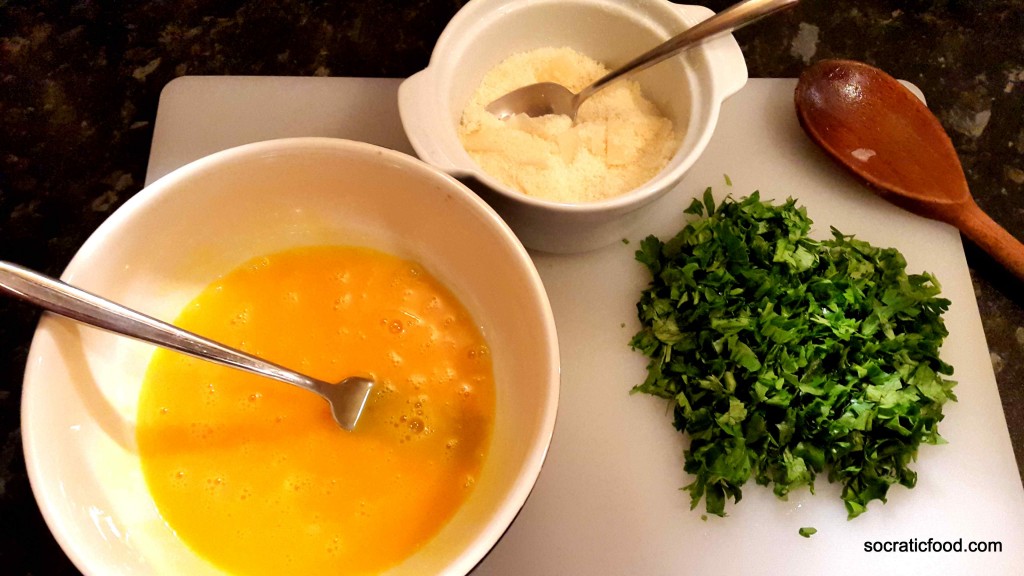 When drained, add the spaghetti in the pot in very low heat. Add the pancetta from the pan and stir. Add the egg-water mixture and keep stirring well. Your spaghetti should start get creamy. Pour in some grated parmesan and keep stirring. If you find that spaghetti looks dry, add some more of the starch-rich pasta water while stirring. It should now be nice and creamy.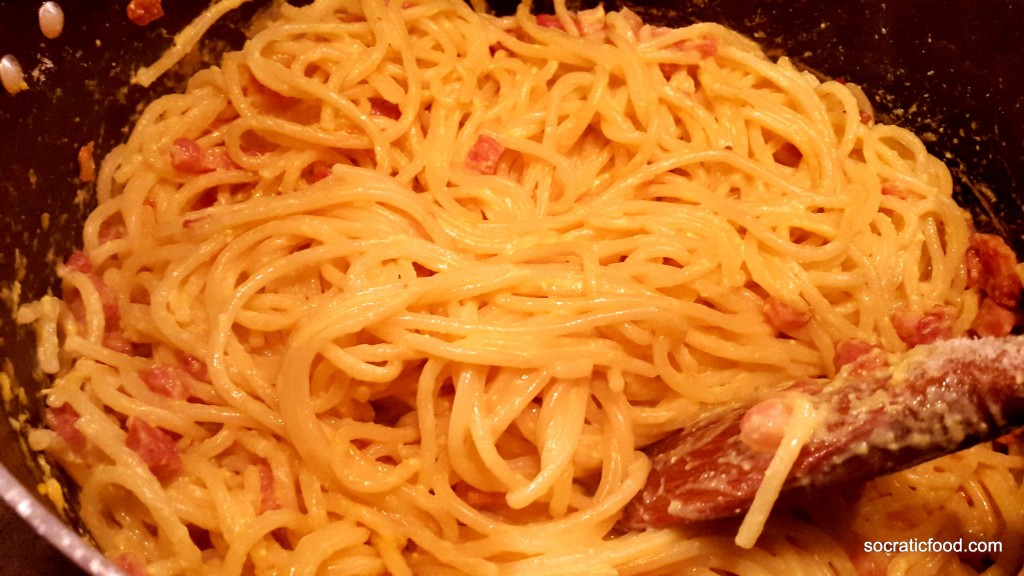 Serve it hot with some ground pepper and parsley. Always have some parmesan on the side, some people cannot have enough of it!
Bon appetit!
(Visited 1,237 times, 1 visits today)