An easy and delicious recipe for tuna steaks casserole. Potatoes, onions and herbs make it a lovely Mediterranean meal.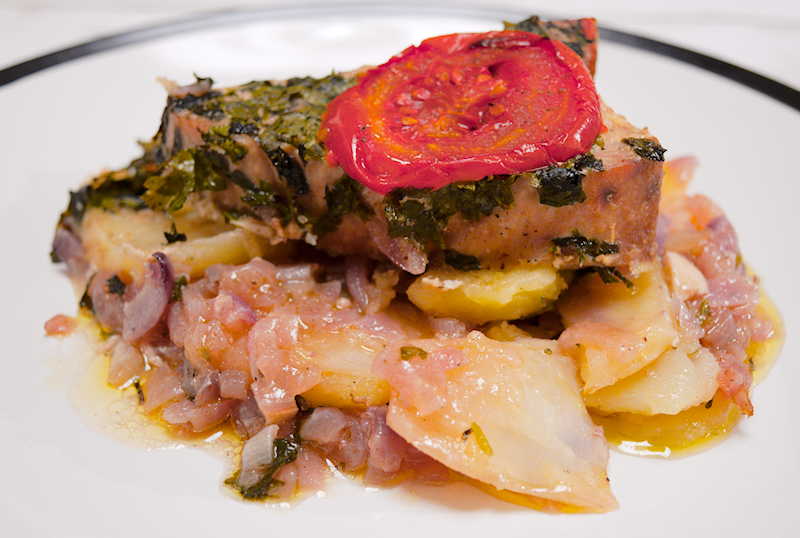 Not being a big fan of seafood, I find tuna steaks a great alternative to red meat. That is, when I want to eat something healthier (or, at least, pretend to).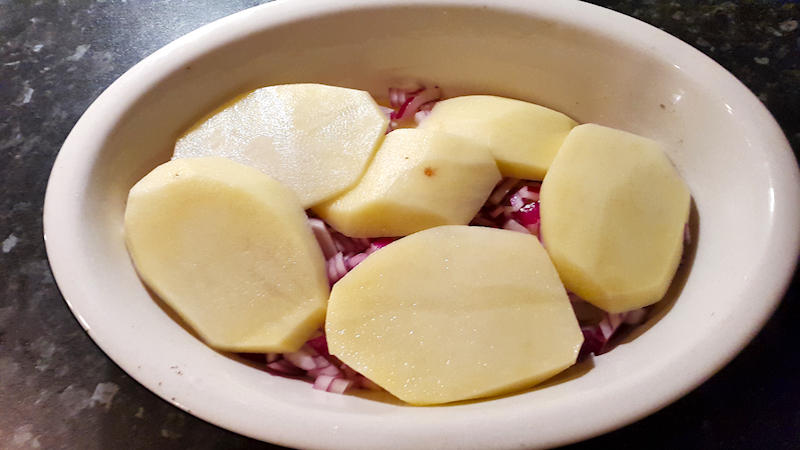 Tuna steaks are tasty as they are, simply cooked in a frying pan or made into burgers. But I was looking for something richer and to create a more complete meal.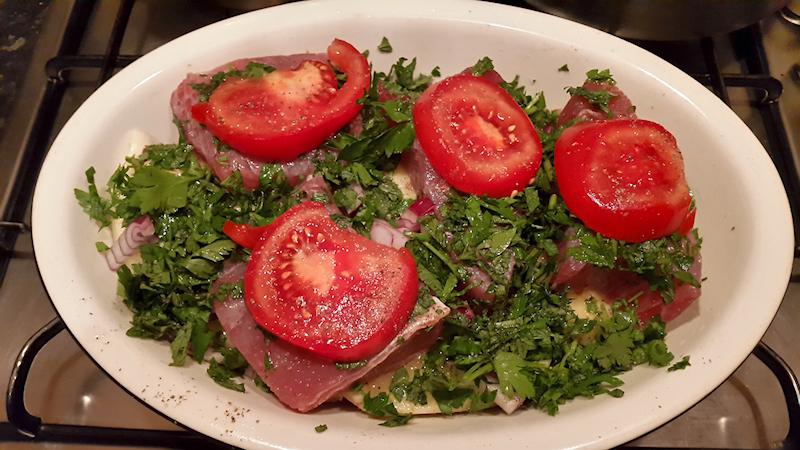 I was on the phone with my father and asked for his advice. Him, being a seafood lover, he always has good ideas how to make good use of all these little sea creatures.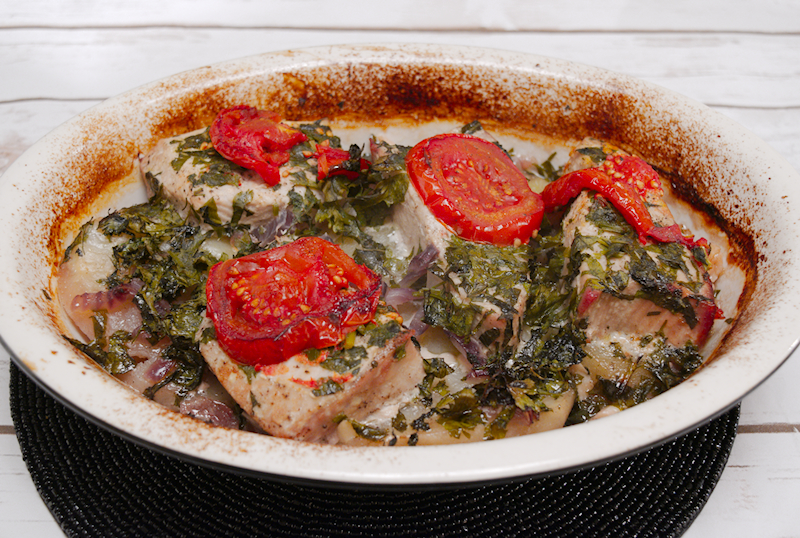 So, use a tray, add the usual suspects (potatoes, onions, herbs etc), add your fish and let it bake. Delicious I tell you!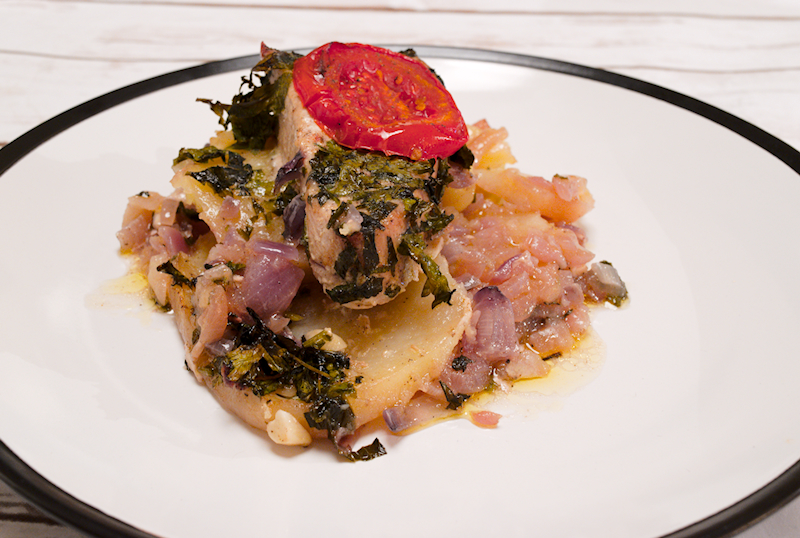 (Visited 3,793 times, 1 visits today)